It's almost here. Black Friday. One of the best shopping days of the year, if you're brave enough to face the crowds, bear the long lines and deal with all the chaos that sale shopping brings about.
If you're going to go out and try and score a deal, you should be well prepared. Make a list of what you need (not just what you want), stay nourished (sale shopping is a sport) and most of all, wear the right clothes. Sneakers and spandex are the name of the game, as you'll want something comfortable enough to run in. Tights are a time suck, as are knee-high boots and anything with a lot of buttons and zippers.
Below, our outfit guidelines for Black Friday. You should start planning now.
Skip the heels. Go for comfortable shoes that you can sprint in. Hey, there could only be one size left...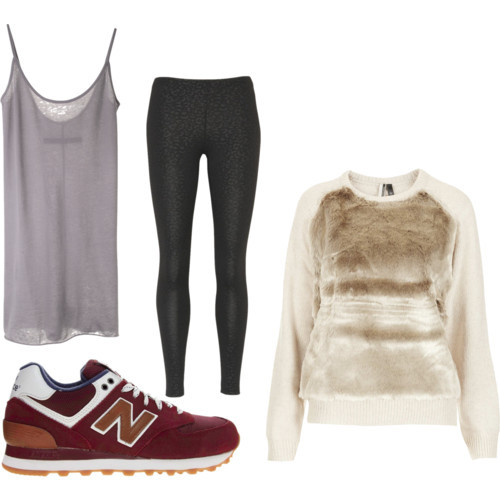 New Balance 574 Canteen Burgundy Sneakers, $115; Enza Costa Tissue Grey Jersey Tunic Tank, $93; Topshop Knitted Fur Front Jumper, $96 ; dELiA*s Electroplated Cheetah Nylon Spandex, $19.
Make sure you wear a bra that looks good under multiple different fabrics and necklines. A nude strapless bra is the safest bet.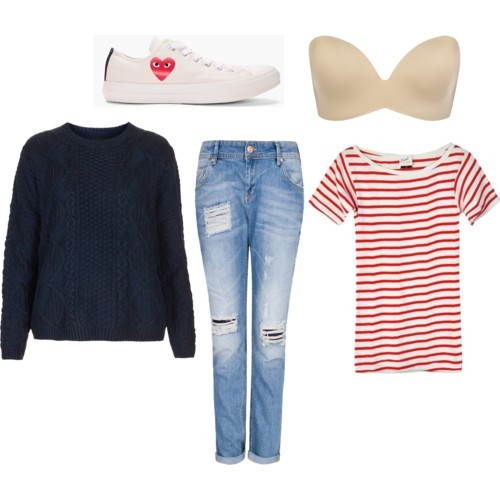 Comme Des Garcons Cream Low-top Canvas Sneakers, $100; Topshop Knitted Cable Boxy Jumper, $92; Mango Boyfriend Jeans, $77; Edith A. Miller Boat Neck Tee Natural w/ Red, $6; Wonderbra Ultimate Strapless Bra, $54.
Light layers are key so you can try on tops without having to wait in line for the changing room.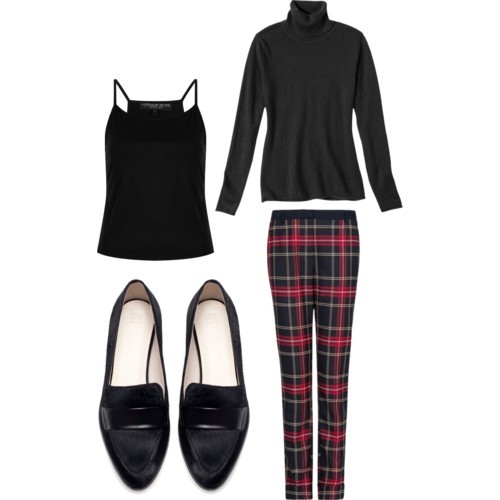 Merona® Women's Cashmere Blend Turtleneck Pullover Sweater, $29; Topshop Petite Long Line Cami Top, $12; Mango Plaid Tapered Trousers, $77; Zara Pointed Furry Leather Moccasin, $99.

Bring a big purse. That way you'll have enough room for snacks and a place to stuff your newly-acquired goodies. A backpack is ideal so your hands are free to browse.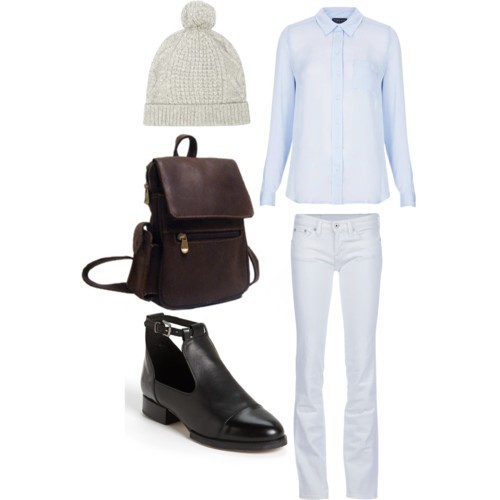 Topshop 'Katz 2' Bootie, $85; Polo Jeans Company Straight Leg Jeans, $109 ; LeDonne DS-7051 Distressed Leather, $93; AllSaints Wreck Bobble Beanie, $65; Topshop Sheer Shirt, $76 .
Comfort is key. Wear stretchy clothing (jeggings especially), as the day will be long and the last thing you need is a pair of pants cutting off your circulation.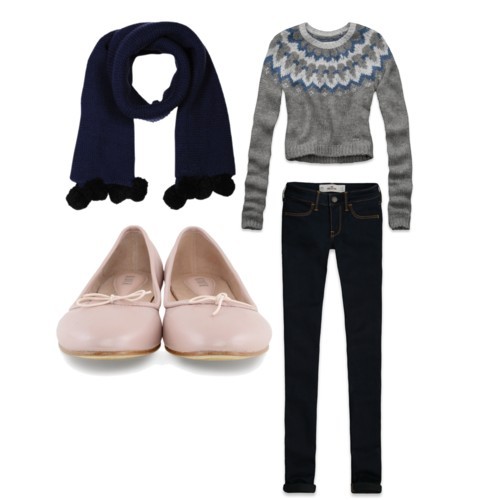 Bloch London Fonteyn Ballerina, $104; Rinse Hollister Ultimate Stretch Jegging, $26; Abercrombie Cropped Easy Fit Lara Sweater $84; French Connection Double Block Scarf, $61 .
Or, you could skip Black Friday all together and stay in your jammies: