For nearly 180 years Historically Black Colleges and universities (HBCUs) have been a staple in the community. Although these institutions have educated and graduated many of the world's greatest Black writers, scientists, thinkers and leaders, recent changes to financial resources from the Department of Education in conjunction with enrollment decreases have created a situation where several have had to close their doors. Students that were once eligible for Parent Plus loans are now being rejected, a decision which, by far, effected HBCUs far worse than other colleges and institutions and forced Black students to be unable to attend these universities. As a Black gay man who was educated at two HBCUs, I knew that there was a need to create a foundation that would help Black gay men with funding and resources to attend these HBCU(Historically Black Colleges.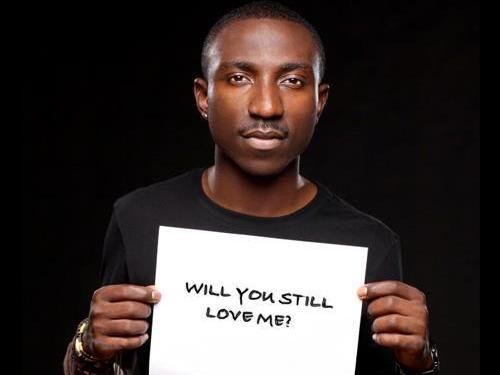 I met up with friend and HIV activist Guy Anthony who had an idea about an award show that would celebrate the "Brilliance and Resilience" of Black gay men in the metro DMV area. In addition to the award show, he stated that he wanted to ensure that we also extended an intentional focus on education and pipeline building with HBCUSs. With my extensive background in HBCU work and education, we created the Black, Gifted Whole Foundation. This foundation will be used to establish a resource for Black gay men wanting to attend HBCUs. We decided to address two major problems; Black gay men who are having issues with funding the cost of college and helping to eradicate the problems with decreasing enrollment at HBCUs. Black students have a higher loan indebtedness than White students and less likely to have traditional sources of funding in comparison to other races. The Black Gifted Whole Foundation will provide non-repayable funding to students in order to reduce the number of federal loans they will need to take out.
In addition to this, we will begin working on cultural competency issues within local HBCUs to promote inclusivity on campuses around the Country. This will be done by consulting with HBCUs to ensure that the Gay-Straight Alliances and LGBT centers are being provided as safe-spaces for these students. We will also work closely with personnel to remove all policies and procedures in student handbooks that is blatantly discriminatory towards LGBT students.
The Black Gifted and Whole Foundation annual charity event will take place on November 6, with the theme of "Celebrating the Brilliance and Resilience of Black Gay men." Funds generated by this event will go to the BGW Scholarship fund, and the Wanda Alston Foundation, a home dedicated to helping LGBTQ youth in the fight against homelessness. The awards are all named in-honor of lack Gay pioneers and visionaries such as; James Baldwin, Essex Hemphill, Bayard Rustin, Bruce Nugent, Sylvester and Alvin Ailey.. Some of our first nominees include LGBTQ Activist Preston Mitchum, Social Humanitarian Marvell Terry, Creator of the SWAT App (the first app that allows live streaming and reporting of police brutality) Brandon Anderson, and Ballroom legend Duante Balenciaga. We chose to honor individuals from various sectors of the Black Gay community in an effort to celebrate the often marginalized voices. From the Ballroom to the Boardroom, Black Gifted and Whole will bring ALL Black gay men living in DC to the table or this case, the stage to celebrate our diversity as a community.
Last month we launched our website www.blackgiftedwhole.org to tease audiences about the upcoming event. On October 1, we will employ a massive launch date on all media platforms including our Facebook and Twitter. These platforms will help keep the conversation going and highlight stories and works of Black gay men across the globe. There will also be ways for eager supporters to donate.
Black Gifted and Whole is a revolutionary attempt to change the narrative of Black gay men across the world. Far too often, marginalized communities are left out of the equation when decisions are being made about their lives. This erasure of our voices continues to create an environment where our problems are either overlooked or lumped in with another group. The Black Gifted and Whole board consists of Author/activist Guy Anthony, political strategist Devin Barrington Ward, media maven Drew-Shane Daniels, Clinical Therapist Nathaniel Currie, writer and LGBT advocate George M. Johnson, and community organizer AJ King. With our diverse backgrounds, we were able to finely craft an additional platform that will address the multitude of issues that Black gay bodies face daily.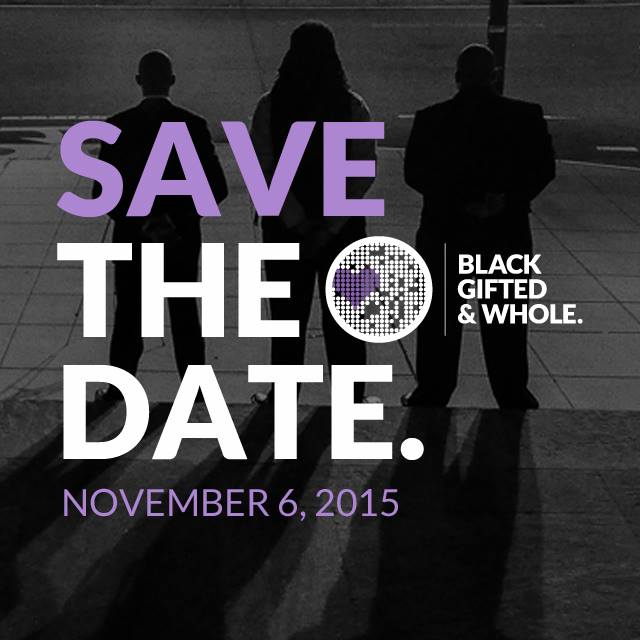 For us, this is only the beginning. The foundation is being laid for Black, Gifted and Whole to expand and grow into all areas that affect black gay men and need to be addressed. Please join us as we celebrate black gay men and change the narrative one scholarship and affirmation at a time.
REAL LIFE. REAL NEWS. REAL VOICES.
Help us tell more of the stories that matter from voices that too often remain unheard.