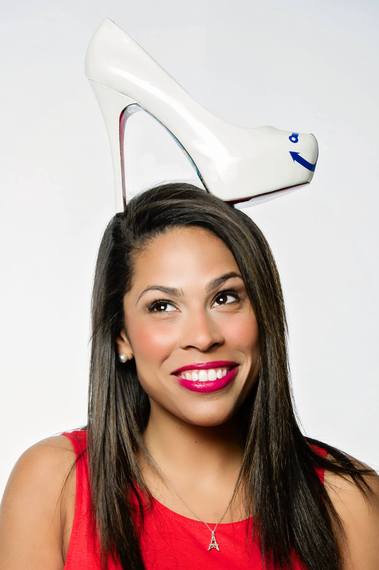 At a time when the fashion industry remains highly competitive while lacking a strong push for diversity, it's important to acknowledge trends that counter that.
For Philadelphia native Chloe Johnston, her passion to change how the world views women of color's role in fashion was ingrained in her creativity, focus, and innovation. Here's five powerful ways she's changing the way the fashion industry notices black girl magic!
1) She's owns it, literally.
Chloe Johnston is the founder and president of her self-titled fashion company and takes great pride in being able to drive the creative forces behind it. The business specializes in unique tour guides for traveling fashion lovers and an online virtual shopping experience for those who want the experience at home. "As a woman, we often don't have the opportunity to self-actualize our own dreams and see them to fruition," Johnston said. "I'm very grateful to be able to work with a supportive team that allows me to exceed my expectations while I get to help them do so as well."
2) She's made professional, academic, and social investments.
Chloe's walk into the fashion industry came from her childhood days of playing dress-up and critiquing her relatives' style and tastes. "I was always a trendsetter at heart, and my family never got enough of it," Chloe said humorously. Frequent trips to Paris growing up would later become a defining moment for her career projections. "I fell in love with the city," she said. "The food, culture and energy inspired me to see myself creating something that I could bring back home." Before the days of Travel Noire, Chloe invested personal time and finances in traveling between the popular European city and New York City while working towards her M.B.A. in fashion entrepreneurship at LIM Fashion College. Her company model was first a school project before Chloe realized that her interest in Paris was something that could be "the heart of her career." "I remember one day realizing that I never wanted to let this experience go and mapping out a way to turn this into a life-long career," she said. "It took some time, but I'm happy that I remained patient...it truly goes a long way."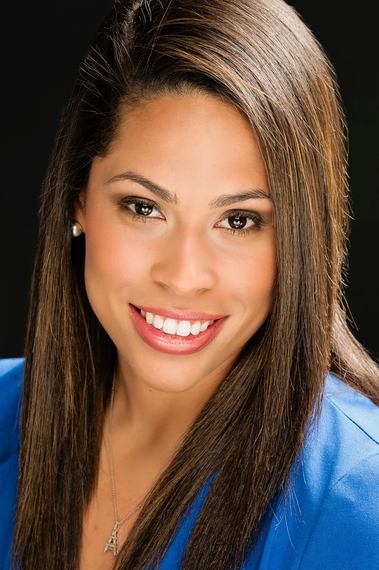 3) She's reinvented the wheel so she can ride it.
Unlike many companies in the industry, Chloe had to create an "experience" that was multi-dimensional in product and outreach. "I just couldn't design clothes and sell them...we had to do more," she said about starting her business as a Parisian fashion tour guide that specialized in boutique dealers. "Our brand was initially about giving people a piece of Paris with them, but now I'm taking it global" she said. Chloe has now launched a flagship building in New York City that also operates with Philadelphia. Being a transplant of NYC and Paris has helped her navigate the different fashion trends and styles for various women.
4) She challenges stereotypes and creative barriers.
"When I first proposed my goals to outsiders in the industry, many were hesitant that my plan wouldn't follow through," Chloe said about the obstacles she faced in an industry that "doesn't generally look and think" like her. "I had to gain encouragement and strength from family and friends who invested in my dream -- my parents and husband have played a larger-than-life role in my accomplishments thus far." Countering stereotypes of black women in fashion, Chloe has made creative decisions that stray from what people usually assume. Her fashion collection and events do not fall into the presumed foray of contemporary urban hip-hop chic nor do her attendees only reflect a certain racial demographic. "I'm about bringing all women together from various backgrounds," she said at a fashion wine tasting mixer she held at Philadelphia's Union League. "I believe we have the power to unite through our universal love for fashion, fun and life... I want people to see the creativity of black women differently than what's being portrayed in the media right now."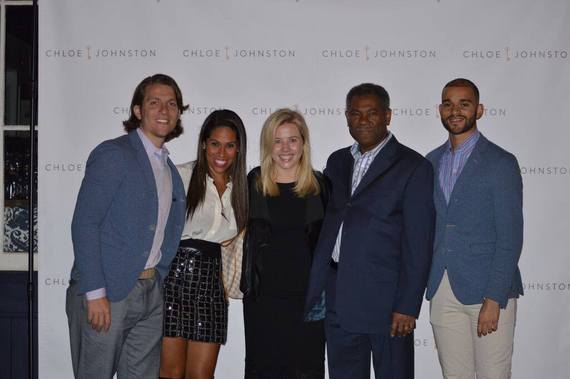 5) She's committed to paving the way for more women and diversity.
Chloe's staff is predominately all-female designers, experts, and assistants with the exception of one male designer, a longtime friend and advocate. Within a very accomplished group of women in her company, they come from various age groups, ethnicities, and socioeconomic backgrounds. "I'm big on female empowerment and cross-cultural exchange within our company -- it's what has continued to make our brand smarter, better and more innovative than others in the industry," she said. "I want young girls to see my company as a reflection of them -- fierce, fabulous, and important...representation matters, especially in an industry that is selling a look."
Popular in the Community