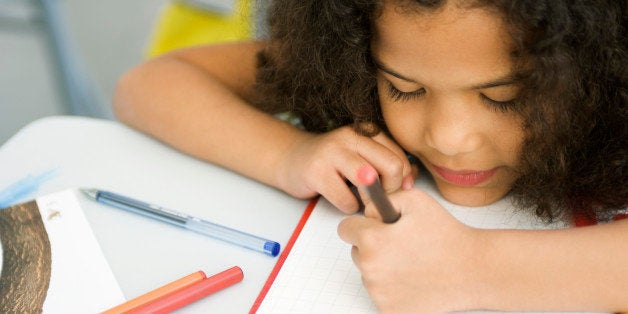 Black girls around the country were suspended from school six times more often than their white counterparts during the 2011-2012 school year, even though they only represent a small share of public school enrollment. Black boys also faced disproportionate rates of discipline, but to a lesser degree. They were suspended at three times the rate of white boys.
Despite these inequities, a myth persists that generally, "black girls are doing well," Kimberlé Williams Crenshaw, the executive director of the AAPF and a professor at Columbia University Law, told The Huffington Post.
Crenshaw said she believes that school districts around the country mistreat black girls, but little effort has been put into fixing the problem. The new report used data from Boston and New York schools as a lens into the issue, and conducted interviews with teachers and students to bolster its statistical findings.
"The problem is that rhetoric surrounding this issue frames it as ... 'boys of color are the most left behind.' But actually depending on what you're looking at, that's not necessarily true," said Crenshaw.
"The rate of racial disparity in girls' suspensions ... is higher for girls than boys," although boys tend to be suspended more in terms of raw numbers, said Crenshaw.
In New York during the 2011-2012 school year, black girls faced in- and out-of-school suspensions, expulsions and police referrals 9,076 times. Their white counterparts faced the same 884 times. Black boys faced in- and out-of-school suspensions, expulsions and police referrals in 13,823 cases, while white boys faced the same in 2,541 cases. Still, black girls were disciplined 10 times more often than white girls, while black boys were disciplined six times more often than white boys, the report found.
Alana Cooper, a black senior at a New York City public school, told The Huffington Post that she has been subject to harsh disciplinary policies. Cooper was suspended several times last year for incidents in which she said she was defending herself from bullies.
"With zero tolerance, they don't try to hear you," Cooper said, referring to strict disciplinary codes that come into play when students break a rule for any reason. "I never knew that racism lies within the school system too, and it surely does."
The disciplinary disparities between the sexes were no surprise, she said.
"With boys, they'll always be rowdy and people can relate to boys being rowdy, but when girls get rowdy it's different," said Cooper.
But for black girls who do decide to leave school, Crenshaw noted that the fallout can be severe.
"Their children are more likely to drop out of school," she said, adding that the economic consequences of dropping out can be greater for girls than for boys because "most families in black communities are headed by women."
Since the 2011-2012 school year -- the last year for which discipline data is available to the U.S. Department of Education Office of Civil Rights -- officials from Boston and NYC said that the districts have taken strides to reduce disparities in how students are punished.
"We changed our code of conduct to really ensure that suspension and time away from school was looked at as a last resort," said Jodie Elgee, the director of the Boston Public Schools Counseling and Intervention Center.
Harry Hartfield, a spokesman for the NYC Department of Education, highlighted similar initiatives.
On a national level, Crenshaw said that challenges faced by black girls continue to be overlooked. The My Brothers Keeper initiative, for example, launched by the White House in February 2014, puts hundreds of millions of dollars behind the specific goal of empowering young men of color.
"Separate but unequal focus is not what we're looking for," said Crenshaw. "Separate but unequal didn't work in respect to race, it doesn't work in respect to gender, and it especially doesn't work when looking at the intersection of race and gender."
Before You Go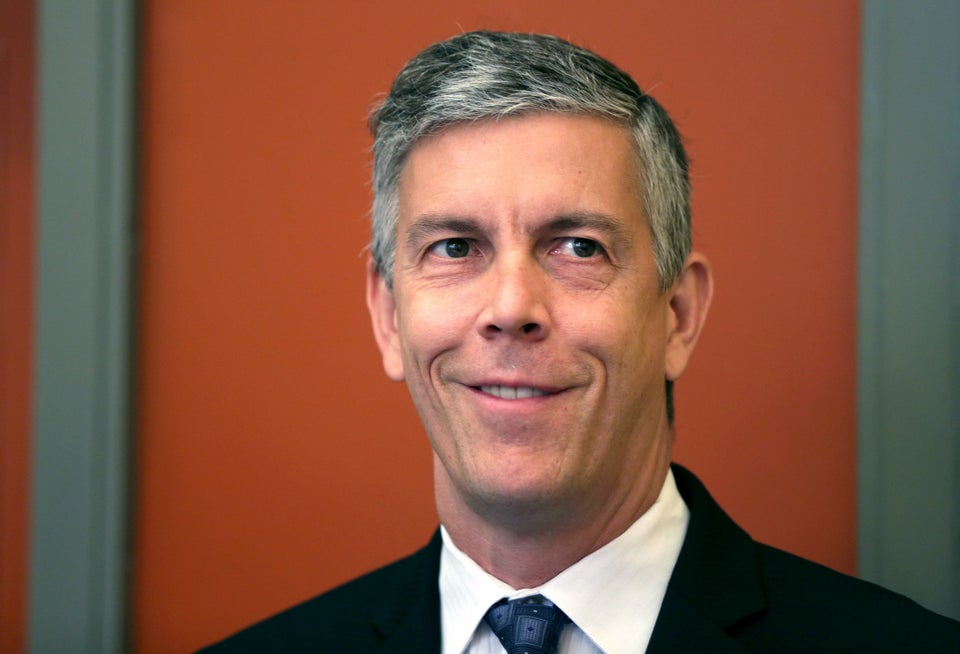 Education Leaders Who Have Never Taught
Popular in the Community