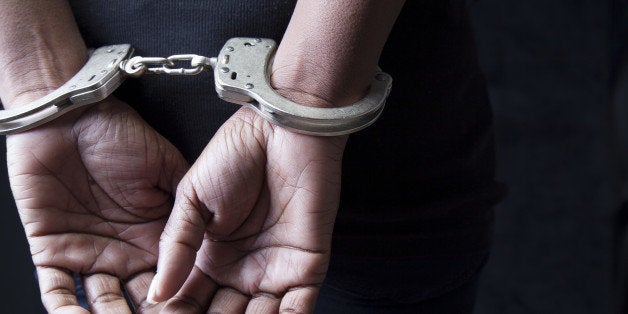 Co-authored by Lindsay Rosenthal
As the truism goes, "we only count what we think matters." For too long, the lives of black women and girls, the violence they experience and its connection to their disparate rates of incarceration have not mattered.
The United States is unique when it comes to incarcerating women and girls. Although we account for only five percent of the world's population of women, we incarcerate nearly one-third of the world's women prisoners.
This week, the Ms. Foundation for Women released a report--The Sexual Abuse to Prison Pipeline: The Girls' Story, co-authored by the Georgetown Law Center on Poverty and Inequality and the Human Rights Project for Girls--that finally names an issue that has for too long violated the human rights of girls of color.
The report tells the story of how sexual abuse--which begins for many girls in the juvenile justice system between ages five to seven--directly leads to their imprisonment. Up to 80 percent of girls in the juvenile justice system have been sexually abused. Black girls who have been sexually abused and their Native American and Latina sisters--no matter how young--are not seen as victims. As the report explains, the justice system is plagued with a bias of race, class and gender that results in these young women and girls being seen as perpetrators.
Too often the initial choice to punish and incarcerate an abused girl sets in motion a vicious cycle of abuse and imprisonment that continues throughout her life. In fact, a girl with a history of sexual abuse is five times more likely to be re-arrested once released. Although we have very little data that can illuminate the connection between the juvenile justice population and the adult criminal justice population, about 90 percent of women in adult prisons are victims of sexual violence during their lifetime. Even without data, it is easy to see the significant overlap. In addition, the research that does exist shows that women in adult prisons are victimized very early in life.
Failing to research and track basic facts about incarcerated women and girls of color, like the connection between sexually abused girls in the juvenile justice system and their future incarceration as adults, is just one of the many ways that we render the lives of women of color invisible.
We must continue to reaffirm that their lives matter. That is why the Ms. Foundation's fellowship program funded the research behind The Girls Story. Our fellowship program is designed to address neglected issues affecting women's lives and shed a light on much needed policy changes. In addition, we seeded a project, now housed at the Vera Institute of Justice, to develop public health interventions that both prevent violence and better respond to the unique needs of girls of color who have been abused.
In recent years, girls have steadily increased as a percentage of the juvenile justice population and the number of women in the adult criminal justice system has increased by over 800 percent. As critical problems like girls and women's incarceration continue to grow, the Ms. Foundation is committed to continue supporting necessary reports like this.
Related
Popular in the Community