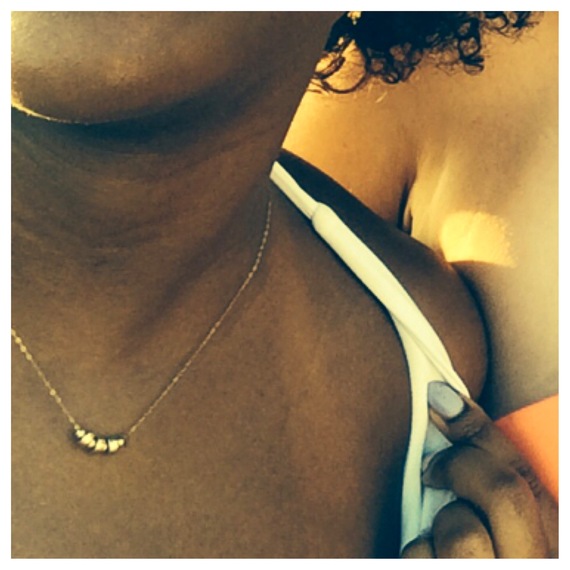 Every summer, my whole family would spend a few weeks vacationing "down the shore", jumping from house to house, playing boring miniature golf or going to the arcade on nights when we thought it might rain. The must-have items of the trip were always suntan lotion, sunscreen and mosquito repellent. "Nanny, where's the tanning lotion?" I used to say on my way to the beach or pool. Sunblock and tanning lotion were interchangeable ideas in my mind. Tanning was inevitable to sun exposure during the long summer months of my youth.
But these essentials were not enough to keep me from getting sunburned. My back- to-school conversations were always awkward and amusing to my fellow classmates who didn't quite understand.

What's wrong with your face?" they would ask.
"It's because I tanned too much this summer," was my response.
My nose would start peeling, scaling. It would turn dark brown, then red, then back to light brown, all in a few weeks; transforming like a bootleg chameleon. Further evidence could be seen through my eyeglasses' tan lines, my face was a major beauty wreck, and there was no way I could hide it! Aside from being a brace face kid, I had to deal with this too. It was before I discovered magic weapons like Bobby Brown's concealer stick in a gazillion shades or Tarte's vegan CC cream. I would just have to deal with people staring at the random pieces of skin hanging from my nose. And, when I responded in defense, "It's because I went tanning; I was in the sun too long." I would get the funniest looks: because of my natural brown skin complexion and their lack of knowledge about black girls who tan.

This winter's polar vortex temperatures were a major skin-party foul for those of us who believe that our skin complexion and the sun gives us energy and brings happiness. The cold weather got so depressing, I desperately needed a pick-me-up. A past romantic interest suggested I go tanning because it would "make me feel better." The idea was very tempting; who wouldn't want to be bronzed during the coldest winter ever! When I mentioned it to a few people, they were definitely confused -- why would I need to go tanning?

Um, didn't you know? Black girls tan, too.

Here, I'd like to take a moment to shed light on the topic of skin cancer, as it is a topic that affects all different races. A recent study found that the 30 percent of white teen girls between the ages of 15-18 used indoor tanning devices. Moreover, melanoma skin cancer is the most common form of cancer among young adults, and one person will die from it every fifty-seven minutes.
People who are genetically born with more melanin pigment are able to withstand the sun's rays better, and their skin is stronger than that of light-skinned people, hence able to ward off cancerous diseases caused by too much sun exposure. These people typically have darker skin complexions. African-Americans, Indians, Latinos and some peoples from the southern regions of Asia all have a greater ability to resist the damaging powers of the sun, (i.e., more melanin), resulting in their being less likely to burn from the sun's rays. Although the risks for blacks and Latinos is relatively low (.01 percent chance of developing skin cancer), there is still the possibility. Moreover, meteorologists are warning that this summer's UV rays are expected to rise due to notable changes in the ozone layer. So, the daily use of sunscreen for any skin type is obligatory.

So this summer, I've made it my personal goal to achieve brown lines. Laying-out as my skin glistens red in the sunset, feeling the warmth of the sun while contemplating what I'm going to wear or what makeup look to experiment with my new shade. I've been meaning to write something like this for a while, to put to rest any stereotypes that exist about skin and black girls who can get dark (er). And, I'm utterly tired of the both false and ignorant stereotypes about different races, specifically black girls. Furthermore, I'd like to stand up for all black girls and be a model representative of how beauty is universal. Because, yes, black girls get dark too. Skin changes, melanin is a cell that increases as the sun's rays hit it! It's a natural effect and darker skin just has more of it!
But on the flip side of this cultural lesson, there are some black girls who prefer not to get dark. I am aware of the self-consciousness that comes with being a dark skinned girl, and I don't want to ignore how being dark skinned has many complexities. Consequently, there are many types of ideologies related to beauty and skin that I really want to believe don't exist in our society, but they absolutely do. However, I hope that that some of these stereotypes carried through with the diaspora of black culture and even used as a way to distinguish blacks in the U.S., are becoming less important as we progress with time.
Furthermore, I'm not ignoring the fact that there are a bunch of blacks who prefer not to tan, I'm just highlighting how there are some black girls who opt out of the nuances related to skin and who really enjoy their nature complexion with a little extra help from the sun.
In fact, growing up I was more self-conscious about my acne than my skin color. My mom (who's super light-skinned, if that makes a difference) use to tell me to "shut up and get a tan," because the acne scars on my face would "blend in with my complexion." I later learned that this was a laughably bad idea, although I hope you understand the point I'm trying to make. I grew up as a fifth generation American; and my mom or family didn't have to tell me every day that I was pretty to enhance my self-esteem. To say that blacks can't get dark because we're already dark is to say there are no shades of sanguine.

And for the black girls who think this is total bullshit, can you explain your obsession with Instagram filters?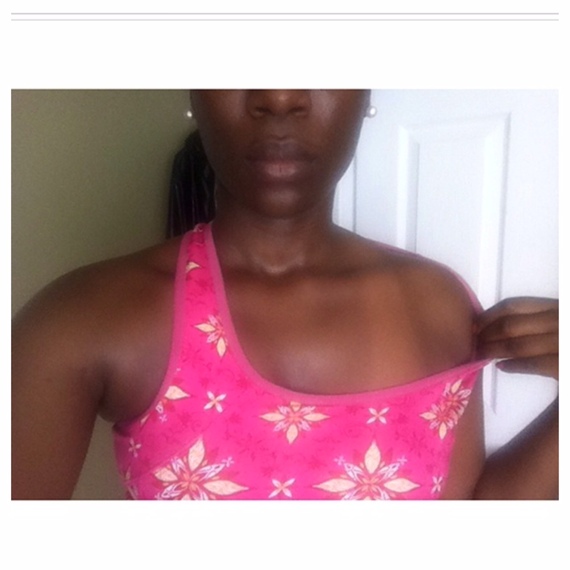 Pic Courtesy of @ChapterXXIII's Instagram

The fact of the matter is, that the sun re-energizes us; warms our bodies after a long winter. Slapping on some Tahitian oil and laying out dressed with your favorite sunnies and bikini, is the cheapest remedy for the winter blues. "I don't want to get too dark" is a popular saying amongst a segment of blacks, but it's not everyone's thinking.
Black girls tan, too. These girls are not one type of people. It's just putting colorism in another category, letting other morals take precedents in one's life. So, whether you choose to Instagram your tan or prefer sitting poolside, tanning is a beautiful thing.

To conclude, I've made it my personal ambition to go to the beach every two weeks. And right now, I'm obsessing over Carol's Daughter Browning Oil as my key to success. Remember to always apply sunscreen to your face and wear a wide brim hat to protect your eyes and prevent extreme discoloration -- especially on your forehead. Turn over every fifteen minutes to avoid irritation because too much exposure could cause nausea. If you're not working on a specific part of your body, I recommend using a heavy oil with SPF 10. Go ahead and try it, you're only a shade away from being perfectly bronzed.
Calling all HuffPost superfans!
Sign up for membership to become a founding member and help shape HuffPost's next chapter