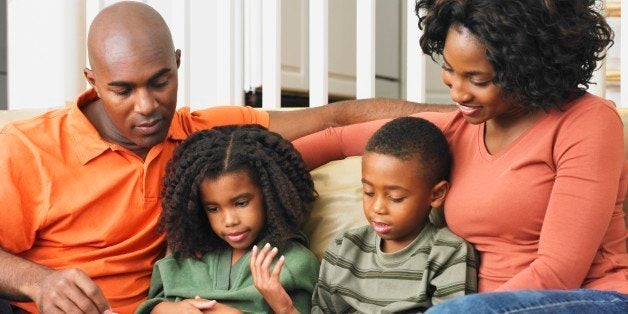 As founding chair of the Pan-African Women's Philanthropy Network (PAWPNet), I created Black Philanthropy Month (BPM) in 2011 as a time for celebration, promotion, reflection and renewal of black giving throughout the US and worldwide. I am extraordinarily proud of BPM's expanding reach in its five years. Especially with the next generation leadership of Valaida Fullwood of The Giving Back Project, Tracey Webb of Black Gives Back, Dr. Mojubaolu Olufunke Okome of Bring Back Our Girls, countless partners, volunteers, sponsors, as well as official recognition by congressmen, states, cities and the United Nations International Year and then its Decade for People of African Descent, BPM is taking on a life of its own--an emerging Movement proclaiming that black giving exists and makes a difference among millions.
In this fifth BPM year, our communities are in a undeniable state of emergency, reliving human rights abuses and trauma that hearken back to the darkest times of slavery, colonialism and Jim Crow. Haunting hashtags--#katrina10, #IAmAME, #bbog, #icantbreathe, #amillionhoodies, and many others--remind us that the fight for justice is not just part of our past but a contemporary reality requiring constant resistance and advocacy. Black philanthropy needs to do more than declare and celebrate its legacy, or argue for more foundation giving to black communities. This BPM is a particularly urgent season for grassroots action and change.
So, in solidarity with the Black Lives Matter and the New Civil Rights Movement more generally, I initiated Black Giving Matters as a new BPM rallying cry. Today, we must recognize that, at base, black giving is not just about the wealthy giving to the poor. It is about black people of all backgrounds pooling resources by any means necessary for equal opportunity and justice. Here are three ways that black giving matters and can strengthen a grassroots social movement for our times.

1. Create a Giving Culture
It is largely common knowledge that the word "philanthropy" comes from the Greek philanthropia, meaning "love for humanity." But do we really recognize the intrinsic humanity and value of black people? The expanding spate of state-sponsored violence against black men, women and youth just over the past year worldwide suggests that broader society, and sometimes even our own communities, still have much work to do to fully accept the fundamental humanity of black people. Philanthropy is much more than giving money. It is a philosophy of living, a set of cultural principles--that acknowledges the humanity of every person, including black ones. A culture of giving recognizes, along with Dr. King, that "Injustice anywhere is a threat to justice everywhere...We are all tied together in a single garment of destiny...an inescapable network of mutuality...I can never be what I ought to be until you are allowed to be what you ought to be." True philanthropy creates King's beloved community meaning that Black Lives Matter not just in rhetoric but in reality too.
2. Build Our Giving Economy
The available studies suggest that US-born and foreign-born black people give about $12 billion to US charities and $11 billion overseas for an astounding US black giving economy of about $23 billion each year. There are no reliable estimates of the total amount of African and global black diaspora giving. But given that there are 200 million people living in the global black diaspora and about 1 billion mostly black people living Africa, we have a vast pool of giving to mobilize and promote our human rights and development. Focusing on the US, black giving is largely fragmented across the various ethnicities and personal causes that comprise our community, limiting its capacity to address the most compelling issues affecting our communities. In this continuing state of emergency for our communities, we should marshal at least part of our rich economy of giving to promote civility, human rights for all, and police accountability as cornerstones of a New Black Philanthropic Agenda.

3. Mobilize Our Giving Power
For black social progress, giving voice has been as or even more important than giving money. Black philanthropy research tends to focus on documenting how much and how we give money. But more attention needs to be paid to how we give time and voice to issues, that is, the social organization of black giving. Black volunteerism, caregiving, community organizing, community-based policy reform, and leadership are the backbone of every successful social movement from the Abolition to today's Black Social Justice Movement. Whatever your giving strategy, find some way to personally contribute your social capital for community justice, that is, speak out, lend a hand to a neighbor in need, volunteer, organize and/or lead collective action for black justice. Today social media are important tools, including video-documentation of injustice and mass communications using Twitter, Facebook and other applications. Moving beyond virtual organizing to engage in place-based organizing also is critical to mobilizing our giving for social change. Identify your preferred old school and new school organizing groups whether they be the NAACP or Black Lives Matters, engage or create alternatives.
This BPM we have been inspired by innovative giving throughout the nation, including Rose McGee, a PAWPNet member, who gave sweet potato pies as comfort for traumatized Charleston Mother Emanuel AME Church bombing victims, or Courtney Holmes, who gave free haircuts to youngsters for reading books. LeBron James' sending 1000 disadvantaged youngsters to college is an outstanding example of ways wealthy blacks can make a difference too. When we strategically combine these billions acts of kindness, our billions in philanthropic dollars with collective action, we make Black Giving Matter as a powerful force to address our most persistent challenges.
BPM empowers our giving in the US and worldwide for future generations. To learn more about how you can promote the culture, economy and power of black giving during BPMs and all year long, join the PAWPNet and visit us at BPM.
This commentary reflects the perspective of its author and not necessarily PAWPNet's partners, sponsors, members, Huffington Post or any other entity.
Calling all HuffPost superfans!
Sign up for membership to become a founding member and help shape HuffPost's next chapter