How To Be Black And Get A Job... Anyway.
Black GOATs is a Grits & Gospel series dedicated to spotlighting stand-out Black Americans both past and present. From famous icons we may think we already know everything about, to our everyday unsung heroes and all those in between — our goal is to make it clear that GOATs come in all shapes, sizes, and colors. 🐐🐐🐐
It was a Thursday and I was running late. Traffic in Buckhead is a real pain around 6PM and I was feeling each and every blow it was throwing at me. I was a bit anxious as I was on my way to meet Dianne Sharp-Parks at one of my favorite restaurants, Zinburger. We've known each other for a few years but it would be the first time I interviewed someone so I was a little giddy. I'd just finsihed a pretty busy day at work and being late to my first G&G interview wasn't at all in the plan; even if it was just by a few minutes.
"She'll understand", I thought. "After all, Coke (my client) is fairly demanding, something I'm sure her father would've been able attest to."
As I approached the restaurant I spotted her walking out of Lenox mall, next door. Thrilled that I wasn't the only one tardy to the party I embraced my friend as she greeted me.
"Sorry, I'm late; just leaving Macy's. You know it's always good to just go and see what they have when you can."
"Whew, perfect timing", I thought as we entered the spot and walked toward our seats. After convincing her to try my menu-favorite, the Turkey Sloppy Joe and zucchini fries, we got right into the occasion: illuminating the life and legacy of her late father, Bill Sharp. The mogul, the author, the father, the Black GOAT.
This article is written from my personal point-of-view independent of our interview but is embellished with direct quotes from my time at Zinburger with Mrs. Dianne Sharp-Parks (DSP).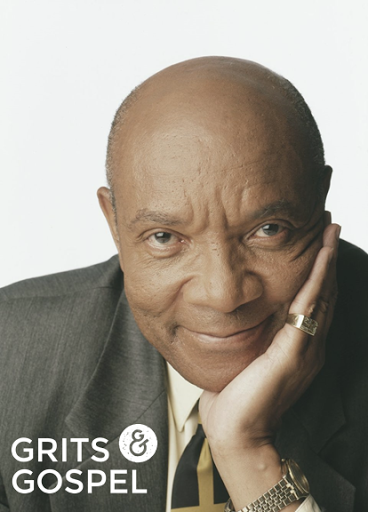 Yo, so who is this Bill Sharp?
Advertising legend and father of Mrs. Dianne Parks-Sharp. A lifetime advocate for diversity within the advertising industry, he spent the majority of his life reaching as he climbed. From the time he burst on the scene with his Basic Ad Course (1967) until his passing, just weeks before posthumously receiving the Lifetime Achievement Award from the American Advertising Federation (AAF) in 2013, he was not only a beacon of talent and skill but one of hope and inspiration to people everywhere, especially young Black folks in advertising.
Cool, you've got my attention now. Keep going!
Well, as I mentioned, he created the Basic Ad Course in 1967. In partnership with the 4As (American Association of Advertising Agencies), who are currently celebrating their 100th year, he set out to be the change he wanted to see within the ad industry. Bill knew that simply having a job in advertising wasn't reaching his full potential. His dream was always bigger than just himself. As a copywriter in Chicago at the time, he set his goals high: create as many advertising opportunities for people that looked like him as possible.
"Dad was relentless about finding people with talent and putting them in a position to succeed. From the time he started at JWT in Chicago until his Hall of Fame induction, he never stopped helping the under-served." -DSP
Thus, the Basic Ad Course was created as a program designed to train minorities and other disadvantaged folks so that they can qualify for entry level roles at ad agencies everywhere. Essentially, as soon as he got his foot in the door, he etched out a plan to kick it wide open if he had to. (And since he was Black in America during the 60s, of course he had to.)
So was the program successful?
Sure! Hundreds of people benefitted from it. Mr. Sharp had originally hoped the course would be able to "deconstruct itself in a few years" once the employment numbers evened out a bit but it didn't quite work out like that.
"We would hire Negroes but we can't find any that are qualified." — many, many people
Fueled by the all too familiar narrative above he felt his work was not yet done. In fact, he'd just gotten started.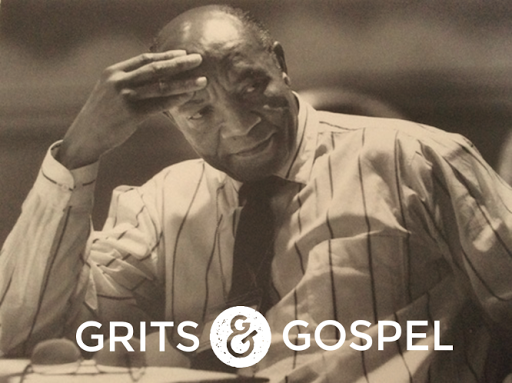 So, what was next? I thought you said he wrote a book.
He did! So in the late 60s he put his money where his mouth was and released How To Be Black And Get A Job In The Advertising Agency Business Anyway on his own dime! Not only did he publish it with his own money, but it is a classic within the industry, still widely heralded to this day. In it, he takes time to detail how to both prepare for advertising jobs and how to actually get them.
Super dope, I wonder why I haven't heard much about it?
That's the thing, if you click that link above, you'll notice it can't be purchased on Amazon anymore (for whatever reason). However, there is a way you can still read the book.
In 2014, Lincoln Stephens, a good friend of mine and Co-Founder of The Marcus Graham Project (MGP), decided to carry on Bill's legacy by releasing a digital version of it. That's right, 45 years after its release, it still spoke so much to the landscape of the young, Black, advertising professional that it warranted a modern release.
"It's funny it seems like the more time that's passed, the more things have stayed the same." -DSP
Wow. How are y'all friends?
Lincoln and I met during 2013 while I was a participant of MGP, an entrepreneurial internship program designed to help young minority professionals prepare to enter the ad industry. (Sounds familiar, right?)
Lincoln and his co-founder Larry Yarrell, neither of which were around in the 60s or 70s, are direct students of Bill Sharp. When they began the program in 2007, Bill Sharp was on their original board of directors. Though he passed away before I could meet him, you can feel the spirit of his life's work in every nook and cranny of MGP, trust me. As of this summer, they've positioned nearly 100 young minority professionals to not only get an advertising job, but succeed in their roles as well. Mr. Sharp would be proud, Dianne surely is.
I can see why you feel passionately about Bill Sharp.
I wasn't even done yet. The summer before I did MGP, I was an intern with Multicultural Advertising Program (MAIP), another minority-focused internship program. It is a program of the 4A's. If you remember from above, the 4A's have been advocates for diversity since they helped Sharp build the Basic Ad Course way back when. Still going strong, the program has sent thousands of diverse professionals into the industry over the last 40 years. Now, Bill Sharp wasn't a part of MAIP directly, but his mission to influence is in the program's DNA for sure.
Did we just go on a tangent?
Yep! Well, sort of. I felt it was important to explain my connection in all of this. Nothing wrong with a little context.
Of note: there was no advertising program at my alma mater, FAMU, or most other HBCUs. So me and the almost 300,000 other HBCU students of America truly benefit from programs like MAIP and MGP and people like Bill Sharp. The gap is wide for all Black and minority students in advertising, but for HBCU students it's a canyon.
Ok, to summarize we have Bill Sharp, ad legend, and the creator of the Basic Ad Course, author of How To Be Black And Get A Job In The Advertising Agency Business Anyway, and influencer of programs of today like MAIP and The Marcus Graham Project.
Now, most of his early work was done in Chicago. He proved his pure talents there, but it would be his next move that showcased his true wit.
Yet unsatisfied with the progress that had been made, he and his family moved to Washington D.C. with a plan to answer one central set of questions:
"How can this large community of (disadvantaged) Americans be integrated into the industry sufficiently enough for them to enjoy a real quid-pro-quo…?"
And by quid-pro-quo he meant understanding:
"How to exchange my talents, for your money, my money for your resources, and how can resources be applied to the entire community?"
Damn, that's some real Black-righteous shit!
So, to do this he became Director of Communications for the Office of Economic Opportunity in Nixon's administration. Working under Donald Rumsfeld he was able to build off of his prior industry successes and apply communications in ways that helped the quality of life for people no matter their socioeconomic background.
"He's a pure American story that bootstrapped himself up into an industry that didn't think he belonged there." -DSP
While on Capitol Hill he managed to revolutionize cable television. By revolutionize I mean he helped bring cable TV into the majority of the households in America. Say what you want about the "idiot box", but this was huge in the early 70s when cable TV was a big issue. Sometimes you have to play the game to change the game.
Anyway, the White House was cool and all but he bounced eventually.
After influencing legislation and getting a hold on the ins and outs of TV, he went back into the ad industry. That's right, he left the industry, fixed national communications for disadvantaged folks and then went back to advertising to continue fighting the good fight.
That's some real "chess, not checkers" shit!
Damn right. Ok, let's stop cursing so much.
Not many people can quit their job to go work with some of the most influential people in the world, and cater said job to the needs of their own people, only to return to their industry and keep rolling.
But not everyone is Bill Sharp, and that's the point. After all, if you're going to be in the business of making ads, it's probably best to completely understand television; if you can do it at a national level, even better!
This is probably my favorite part of this story because it shows how dynamic of a person Bill really was. From the Great Depression to the White House, he kept his focus on what mattered most to him; us.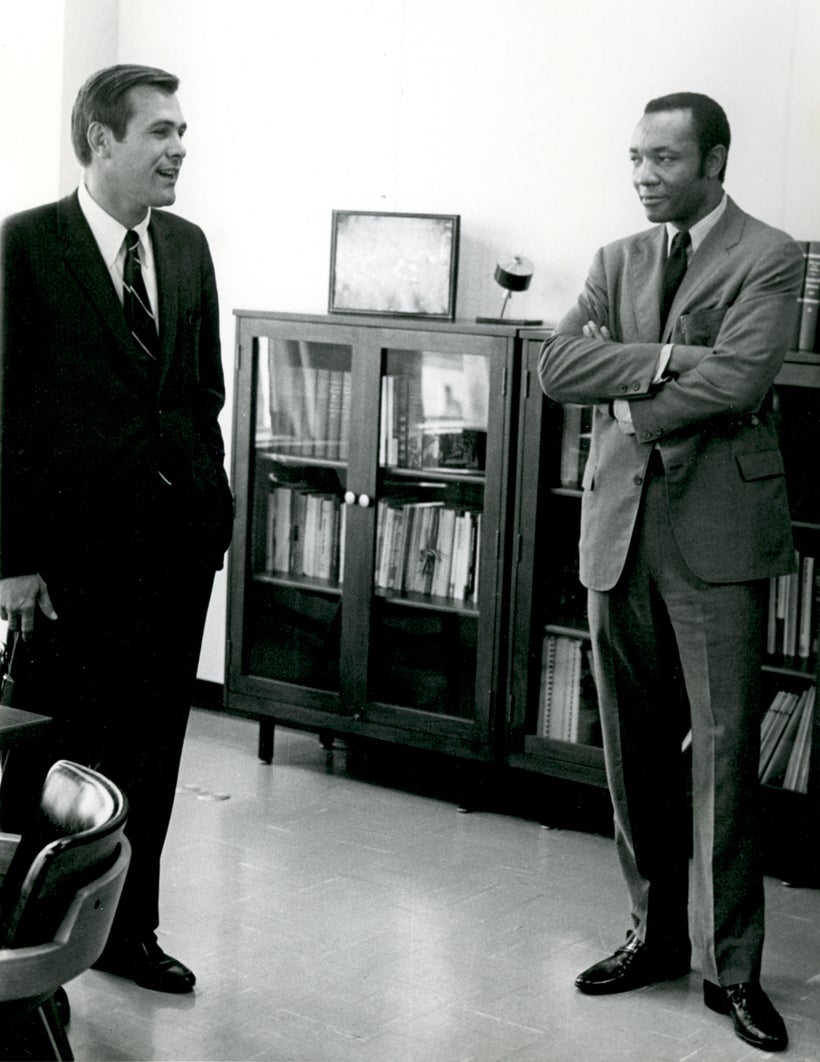 Well, what did he do after that?
After leaving the White House, he went to the brand side and spent time at Coca-Cola where he was able to advance from Advertising Manager all the way up to VP of Advertising for Coca-Cola USA, the first Black in that role.
During his tenure he was groundbreaking in most every aspect, but his crowning achievement was definitely his Mean Joe Green commercial. As it stands today, its one of the most famous spots ever released and aired most notably during Super Bowl XIV.
In 1990, he opened Sharp Advertising in Atlanta with huge clients like Georgia Power, Burger King, and Coca-Cola, for whom he had spent some time as VP, Advertising Manager in the years prior.
In addition to the several awards he amassed over the years, he spent time as an adjunct professor at Emory University and even advised several other presidents on communications policies over the years. He served on countless boards and consulted with pretty much every industry you can think of. Perhaps most notably, he was elected as chairman of the board of the AAF, the same organization that inducted him into the Hall of Fame in 2009 and awarded him the 2013 Lifetime Achievement Award I mentioned earlier.
Not only was he brilliant at his job and empathetic towards his people and community, he had the foresight and patience to know how to strike the iron at its hottest! Over and over again.
"Wow, that was really good, Troy. I'm definitely coming back to get this again!" Dianne pushed the near-extinct zucchini fries plate towards me as if to say "That's enough for me."
As we wrapped up our dinner and started veering off topic a bit, I couldn't stop thinking about how much someone, whom I'd never met, could mean to me and my career.
It wouldn't surprise me if there is a Bill Sharp or Reginald F. Lewis in each of our lives. Someone selfless enough to blaze a trail for you to come in and make waves in your field of choice. A Black GOAT.
In tandem with the entities he touched most (4As, JWT, MGP, MAIP) Dianne now spearheads the Bill Sharp Foundation's recognition of excellence in the future of advertising by awarding the Bill Sharp Award each year. As a finalist this year I was honored to have been thought of in that light; the future of advertising.
Though I didn't win the award, I can't say that I lost. In the end, life is about purpose and that is very clearly something Mr. Sharp kept in the forefront of his mind. He and Dianne are a lot alike in that way.
Even this short interview helped me better find my purpose. I'm grateful. When things are connected this deeply, everything about it is organic. Nothing is fake and it shows, man. It really does.
Before we hugged it out and parted ways she left me with one final gem that I won't soon forget:
"Don't stop what you're doing… otherwise, what we see will continue to be a bad translation of our culture." -DSP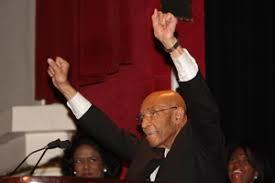 P.S. — When he passed, there was a memorial service in Chicago and also one in Atlanta. This is just a testament to how impactful he was all around the country and the industry. Click here for the video and here for more info on his outstanding career.
This article was originally written for Grits & Gospel.
REAL LIFE. REAL NEWS. REAL VOICES.
Help us tell more of the stories that matter from voices that too often remain unheard.
This post was published on the now-closed HuffPost Contributor platform. Contributors control their own work and posted freely to our site. If you need to flag this entry as abusive,
send us an email
.