This is the fourth blog in my series, The Pulse of Africa talking with Global Africans working in Africa and across the Diaspora. It takes an inside view on Africa's progress, issues on arts and culture, technology and opportunities in this decade. See the series here.
Spring brings early morning calls and great emails. It's mostly about 6 degrees of separation. And of course, paying attention to what's new and hot in the design industry. It is not often I need a graphic designer or can recommend one to others, but Blugge is a firm I would call on for innovative smart and good design.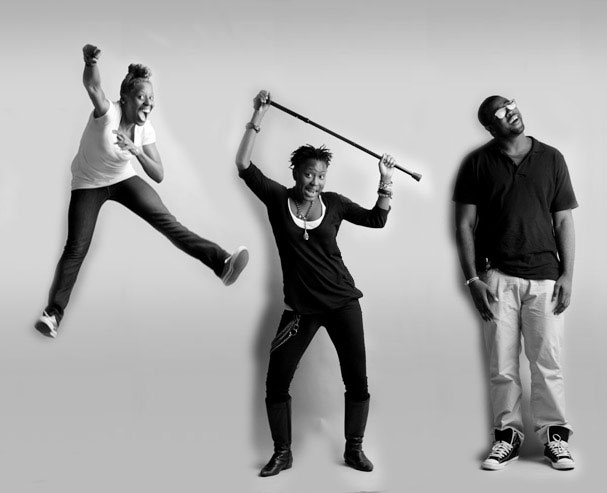 The team at Blugge: Idongesit Edo, Cy Nakpodia and Ayinde Frederick.
Blugge pronounced bloo-zh is a creative design studio specializing in print, web, and branding initiatives. It is a partnership made of Ayinde Frederick, Cy Nakpodia and Idongesit Edo, graphic designers and die-hard Brooklynites who live by the Brooklyn Industries mantra "Live, Work, Create." I agree with the mantra and also know they are having fun. You can see it in the work they produce.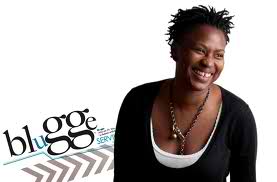 I have known Cy Nakpodia for a good while. Nigerians in Brooklyn all sort of know each other. But I admit it, we seldom actually really know each other, well enough to pay attention to what each other is working on. It's just bizarre how that works. So, when I began this series, it was time to open my eyes and really look at what was going on in Brooklyn and who was doing interesting design things. Blugge is one of those places that I discovered. Simply, they were right under my nose; and what is even funnier, I had seen their work around, even shared some of it on Facebook.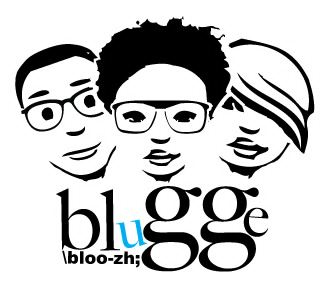 I begun with their website, Blugge.com, an aesthetically pleasing experience, simple and well laid out. I say simple as a compliment because so many designers go overboard with their sites and end up not showcasing their work well. The site has their spirit of the trio, their attitude and verve. It showcases the range of work and speaks to their design style and range.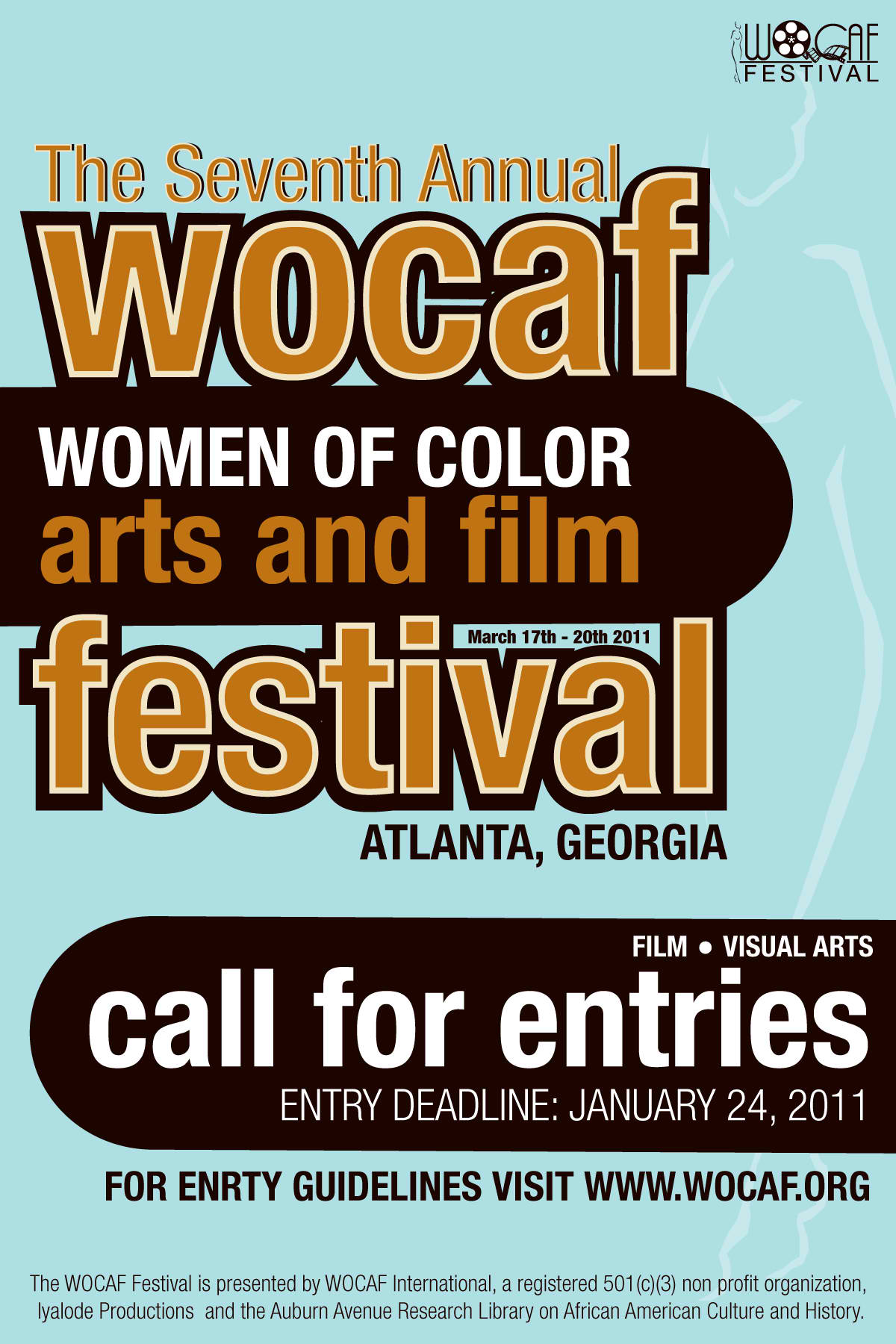 Women of Color Arts and Film Festival poster
Blugge is a small boutique firm with varied design range, capacity and skill. It is a firm I would hire to brand "me". I say this because they have a Global African aesthetic and spirit that I respect. Their work is distinctive, different and cool at the same time, not over-the-top. They make design and branding look easy and I know it's not that easy to do. From re-branding Ruth Morrison's What the 411? Networks , developing dynamic posters for Women of Color Arts and Film Festival and creating a website for comedian Justin Destin to Ivy Film Production's Elders' Corner Kickstarter's landing page, Blugge has carved a unique niche in the creative sector.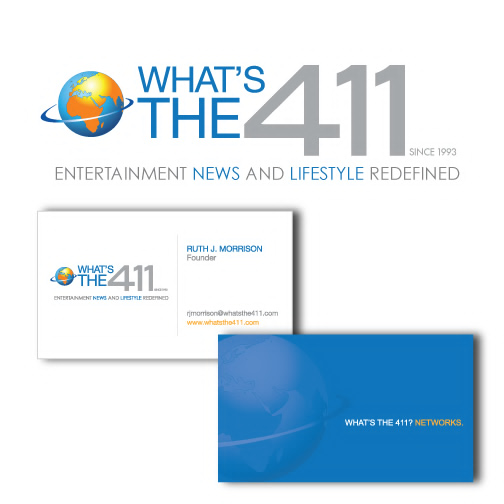 What the 411? Networks Business Card.
In a year of business, Blugge admits to having "great independent projects, cool new clients, and talented new friends". I love their independent project - A Month of Sundays. It is their new art series. In their words, "the idea is simple: here at Blugge we love music - it's essential to our creative process, and we wanted to find a way to share that with you." So each month, they will show off something they have "created inspired by songs they have been listening to" using "photo manipulations, illustrations, drawings, photos, and much more." Brilliant. A firm and a group of designers that acknowledges that music is part of their creative process.
Something thing that got my attention was their earnest desire to experiment and test boundaries. Designers who I respect continue to hone their skills and try competitions to broaden their audience. And Blugge takes that approach, they will be entering the Brooklyn Industries Tees Shirt Design 2012 Contest. As you may not know, Brooklyn Industries has a motto: Live, Work, Create. So, Blugge's designers breathe that ethic: they all live, work, and create in Brooklyn.
Another item that got me curious was the Blugge Fiver Campaign. As a new design firm, they used this online venue to "quickly build an impressive body of work in a short time for entrepreneurs and small businesses but also have a proven test of our customer service and delivery. Blugge has become a top seller: level 2 in less than 3 months." Good move, I declare. Designers are known to submit things late - so this strategy gave them a way to get things done efficiently and quickly.
What was most interesting about Blugge is their ability to use their network to work on projects locally, regionally and internationally. Smart is the word I would use, These young designers got what Global Africa is about. Their project is in Lagos, Nigeria where the city of Lagos recently launched a new emergency response system. Blugge helped revamp the promotional materials. They understand what I am getting at with the Pulse of Africa: we are Africans spread across continents and we live and work in all these zones. That is not just the future, but it is happening right now and Blugge is a smart small design firm to call on.
Blugge can be found here.
All images are courtesy of Blugge.
Popular in the Community