Black hair is a beautiful thing.
It can defy gravity, make waves or be elegantly woven. It's magic.
That's why Miranda Morowa wanted to show the gorgeous versatility of black hair with the #BlackHairChallenge. Morowa, who runs Melanin Mamis ― a page to help women celebrate themselves ― was inspired by the black hair threads she created. So she thought of the hashtag and tweeted from the page on May 26 to encourage black people to show off the many hairstyles they've rocked.
Morowa, who regularly hosts challenges on Twitter for women to participate in, told HuffPost via Twitter direct message that "black hair is the definition of art." She added, "Dating a Black Girl is like dating 20 different girls. We change our hair so often, it's super fun & creative. We Slay."
She isn't here for the negative stereotypes that some believe about black hair. "Our hair is very unique and we're blessed to have it," she said. "As you can see in the #BlackHairChallenge, we can pull off any hairstyle we desire and still look beautiful."
And the responses reflect that. The hashtag was initially intended for the ladies, she said, but she was pleasantly surprised to see men sharing their photos as the challenge went viral.
From cornrows, weaves and twists to afros, presses and bantu knots, get into this challenge and check out these Twitter users' photos.
Before You Go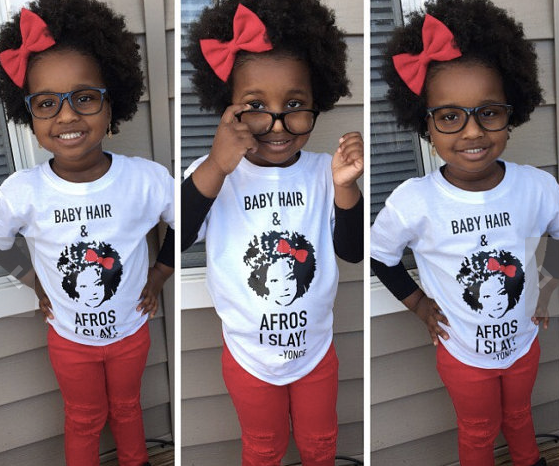 Gifts For Kids With Natural Hair