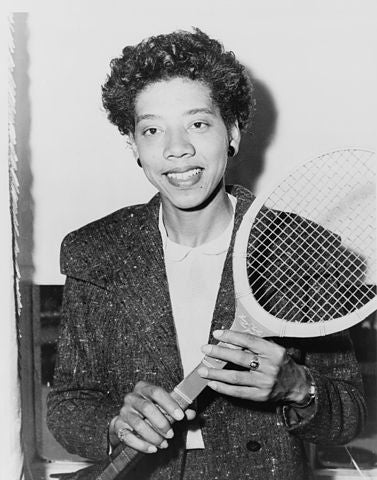 Althea Gibson sunrise 8/25/1927 Silver, SC, sunset 9/28/2003 East Orange, NJ.
Athlete, author, vocalist, and saxophonist.
Her parents were sharecroppers.
Graduated from Florida A & M University.
First black athlete to cross color line of international tennis.
First black competitor at Wimbledon in 1951.
First person of color to win a Grand Slam, French Open 1956.
First black champion in Wimbledon's 80 year history and the first champion to receive the trophy personally from Queen Elizabeth II in 1957.
Second black American to be honored with a ticker tape parade in 1957.
First black player to compete in the LPGA in 1964.
Robert Ryland, a tennis contemporary and former coach of the Williams sisters said of her: "Martina couldn't touch her. I think she'd beat the Williams sisters."
Two memoirs: I Always Wanted to Be Somebody and So Much to Live For.
Peace, love, joy, gratitude, faith, courage, compassion, and blessings.
Related
Popular in the Community