Melissa Mash has been obsessed with handbags since she was a "wee thing," and turned her passion into a career when she went to work as a business consultant at Coach. There, she got a firsthand look at how every woman struggles with finding the perfect bag.
"Women who came into our store were looking for a solution to help save them -- whether it was a bag that could gracefully carry a laptop without their keys scratching it, or a bag that could hold a water bottle without it spilling all over her papers, or just a way for her to be able to find her wallet and keys instead of going into full-on panic attack mode," said Mash.
Fast forward a year and Mash found herself in business school grappling with the same black hole handbag problems. "My laptop didn't even fit in my bag, let alone the binders, papers and extra pair of shoes that my daily routine required," she said. "I realized that no brand had nailed practical bags that actually looked good ... that's when I decided to do something about it."
So she teamed up with Jessy Dover and Deepa Gandhi to create handbag and accessories line Dagne Dover.
Dagne Dover totes are made out of a lightweight, coated canvas fabric that comes in an array of classy colors. Mash believes "product design should speak for itself, not scream itself." So you won't find these bags covered in ostentatious logos, which lends well to their sophisticated aesthetic.
What really sets this brand's sleek tote apart from its competitors is the interior -- there is literally a place for everything! "The Tote" style features sleeves that can fit a 15-inch laptop, tablet/notebook, phone, water bottle/umbrella, three pens/lip glosses and a detachable keystrap. The "The Tiny Tote" includes similar pockets as well as an adjustable crossbody strap.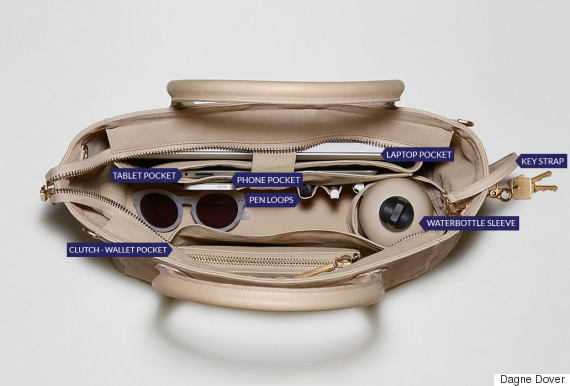 Perfecting the design was critical for Mash and her partners, as it aligns with her number one tip for being a smarter handbag wearer: don't switch bags. "Simplify or else you will keep forgetting items in another bag and, you know, that sucks," she said.
I usually travel with a medium-to-large size handbag and sometimes a small reusable bag for my daily commute from Philadelphia to New York City. My purse is weighed down with loose change, two iPhones, multiple phone chargers, an extra pair of shoes and keys. Carrying a wallet is just not an option, as there is no room left in any of the bag's pockets.
With the Dagne Dover tote, I was able to perfectly fit everything into a separate snug sleeve and reach items I needed in record time. After two weeks of wearing the handbag, I was able to lighten my load to only include the true essentials.
Dagne Dover provided a complimentary Tiny Tote for review purposes.
Related
Before You Go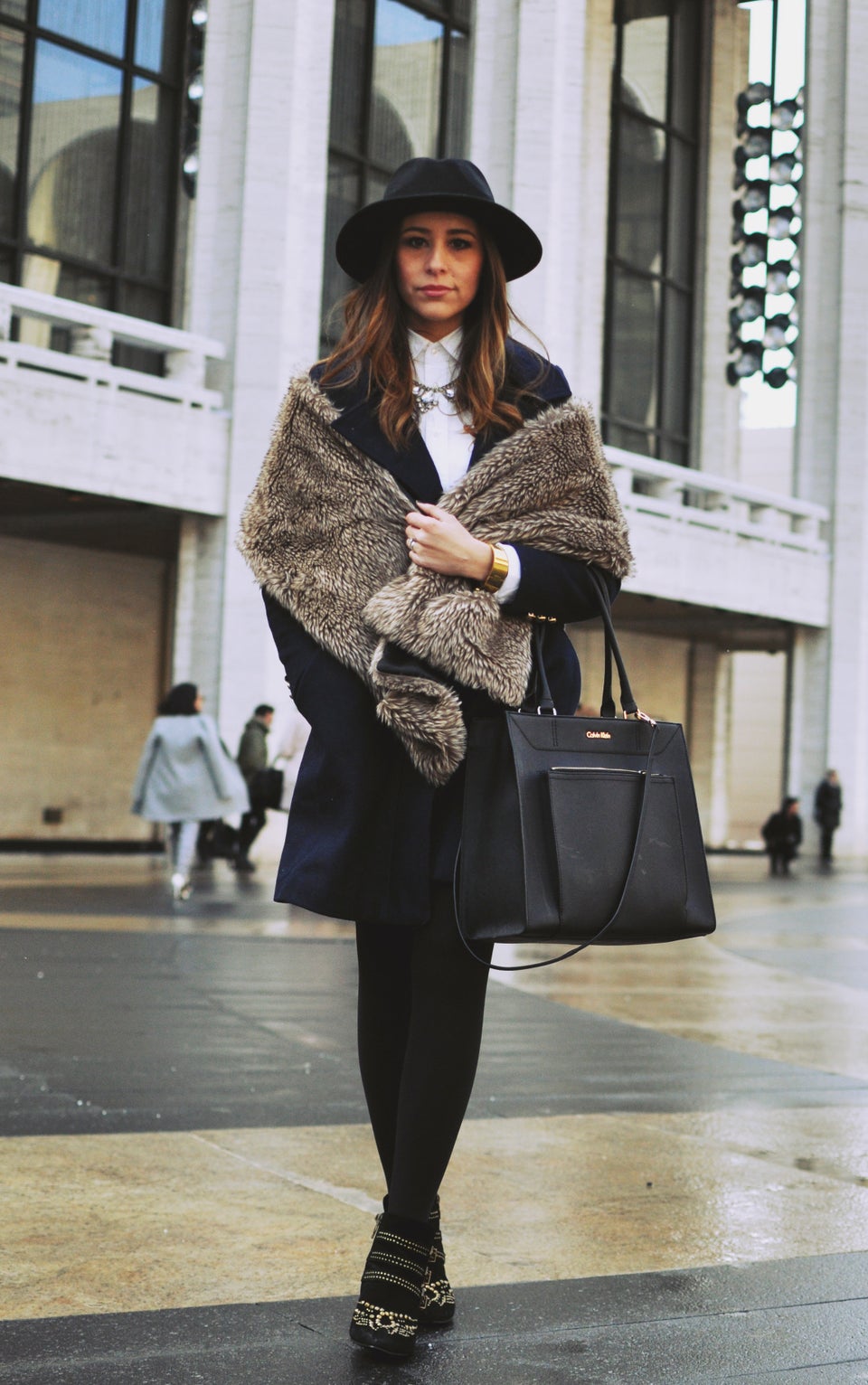 NYFW Street Style