As civil unrest fills the nation's streets, another revolution is taking place and it's online. At the helm: Black beauty influencers.
Poised as powerful liaisons between consumers and corporate America, they are steering discussions about race, identity and transparency. They're also redefining an influencer's role, both in economic and socio-political terms.
"Wielding influence is more than just posting pictures or videos and having a lot of followers and likes," Shanygne Maurice, a beauty YouTuber and inclusivity activist, told HuffPost.
An influencer, Maurice said, is "someone who uses her voice to consistently advocate for the betterment of others, the environment and the world in general."
HuffPost spoke to several notable Black beauty influencers who are calling out brands for failing to do better and who detailed what socially responsible and racially just engagement looks like from their followers right now.
The weight of being a Black influencer
The current news cycle paints a gruesome and violent picture of racism in America, as the killings of George Floyd, Ahmaud Arbery and Breonna Taylor make headlines and prompt renewed calls for social change and justice.
"The inundation of violent imagery 24 hours a day has started to take a measurable toll on my emotional health," New York-based artist and Black influencer Dick Van Dick said. "Some days I can't stop crying."
In the wake of such barbarism, beauty influencers are emerging as thought leaders. They're using their platforms to reach millions of consumers who want to align themselves with brands committed to ending racial oppression.
Brittany Bright, a media strategist who runs influencer marketing campaigns for Fortune 500 companies, said, "These are unprecedented times for Black influencers." Bright, who is also the founder and CEO of The Influencer League, a community platform for influencers, added that the potential for social change is huge, but also emotionally draining.
She urged influencers not to feel guilty for posting brand campaigns.
"You still have a job to do. One strategy is to fold in everyday content with messaging about how to donate" to social justice causes, she said.
She added that when it comes to promoting human rights, any type of content that is "inspirational or can make someone laugh" is valuable, and influencers should post according to their comfort level. Her advice for all kinds of influencers, from nano and micro? "Start a conversation with the brands you represent. Ask how they're supporting their content creators." She also advocated going live on Instagram. "It puts humanity behind your content."
TV personality and fashion stylist Cindy Conroy spoke to the fears Black influencers face by using their platforms for activism. "It's incredibly scary as an influencer to change the type of content we normally share," Conroy said. "Especially if we have a high number of white followers. Will people unfollow us in droves? How will this affect our livelihood? But we have a duty to ourselves, future generations and allies of the Black Lives Matter movement. We have to speak up for what's right."
Megan Milan, a model and humanitarian, said, "The media often changes the narrative to fit their script. With social media, we the people can broadcast our actual experiences and thoughts. It's a voice for the voiceless."
What Black influencers want from brands
Many Black influencers are calling out brands for not speaking out on systemic inequality.
"While it is understandable that people do not have the 'right' words to say, silence is never the answer," social media strategist and blogger Jennifer Jean-Pierre said. "The posts are needed but they must be followed with action. I would like to see brands donating towards Black Lives Matter, Color of Change, the Minnesota Freedom Fund and helping start funds for Black businesses."
Sports journalist and model Arielle Chambers added, "Take it beyond the internet. Be active. HIRE MORE BLACK MODELS. You can't stand for Black lives if you have no Black people you work with."
Conroy agreed, adding, "Beauty companies should require all employees, from the CEO to janitors, to become informed and have conversations about systemic racism."
As a Black trans influencer, Jessica Zyrie said she doesn't have the "privilege of being a single-issue activist." What she'd like to see is "long-term opportunities and relationships with the Black community for stability." She added, "The more we see diversity, the more diversity is normalized. Let us be unapologetic in our truth."
When it comes to interacting with brands, Jean-Pierre urged influencers to be explicit with language. Now is not the time for rhetoric. "Ask questions instead of accusing," she said. "[The influencer] Chasing Denisse created templates for influencers to use to explain why they may not be able to fulfill any contractual obligations as well as templates to email companies and brands regarding their silence."
Brands capitalizing on this moment and using the Black Lives Movement to market goods will not be tolerated, said Bobby Akinboro, an influencer, DJ and Microsoft employee who spreads his message across Instagram, Twitter and LinkedIn. "My biggest call to action was for people to stop all marketing campaigns trying to capitalize on the issues at hand," a move that cost him 200 Instagram followers. "It's OK," he said. "It is what it is. I don't need people to follow me that don't see the issue."
What Black influencers want from their followers
"Now is the time to be uncomfortable," Chambers said. Which means, don't expect filtered content. "The general public loves Black culture, so they should show up for Black people."
More importantly, she wants her followers to connect on a human level. "Don't look at my social media and think I'm some fictional character. Don't look at me and 'not see color.' I'm real. I'm Black. I've been Black and I wouldn't want to be anything else."
Milan encouraged viewers to "be more understanding. Please do not make us scapegoats," she implored.
Many of the influencers HuffPost spoke to encouraged an open dialogue. "I'm not a history professor, but I am a woman of mixed race in America," said Eva Gutowski, a designer and YouTuber who's popular with a young audience. "I wasn't born with knowledge; no one is," she said, explaining what prompted her 17-minute tutorial on the Black Lives Movement, a video popular with followers as young as seven years old. "If you're not educated in American history, I approach that with compassion."
Not all influencers feel this way. "It's not my job to be the creative director for anybody in the face of adversity," Chambers said.
The bottom line is, each creator will approach follower engagement differently. And although the influencers we spoke to agree social media is a fine place for activism, it's not the only place.
"We need to spend as much time researching candidates in office and up for consideration as we do on social media," said influencer Demi Grace, adding that to affect change, people need to "get out and vote!"
Before You Go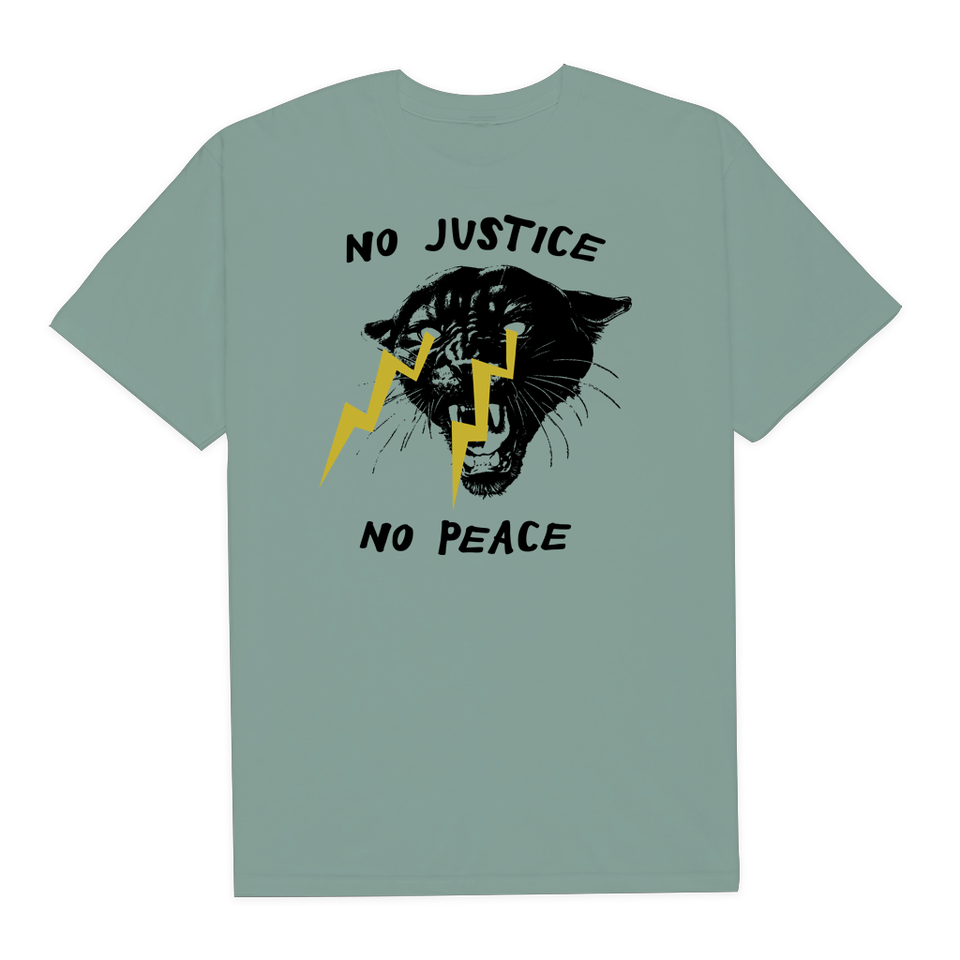 Black-Created Protest Gear To Buy, Support And Wear