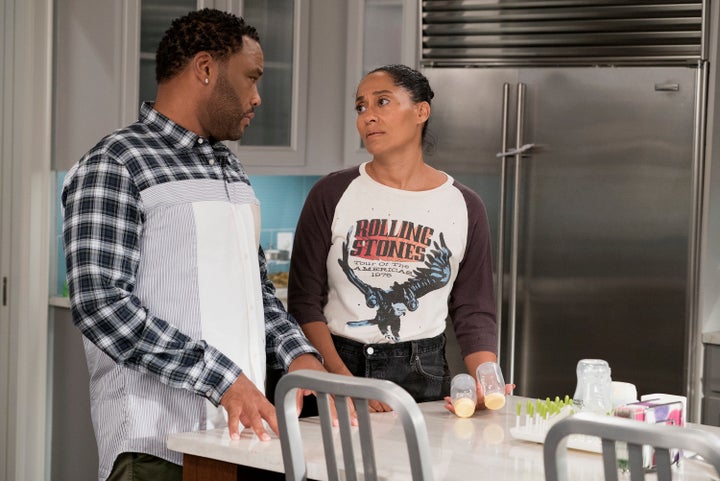 Tuesday night's episode focused on Rainbow Johnson (played by Tracee Ellis Ross) and her emotions after giving birth to her son. Rainbow's husband, Andre Johnson (played by Anthony Anderson) narrated the episode as he tried to help his partner.
The ABC show tackled the conversation around the disorder by showing Rainbow in denial about possibly having postpartum depression and highlighting her struggle to connect with her new baby as well as the way she feels weak and embarrassed. "Black-ish" made it clear, though, that moms should never feel ashamed for having postpartum depression.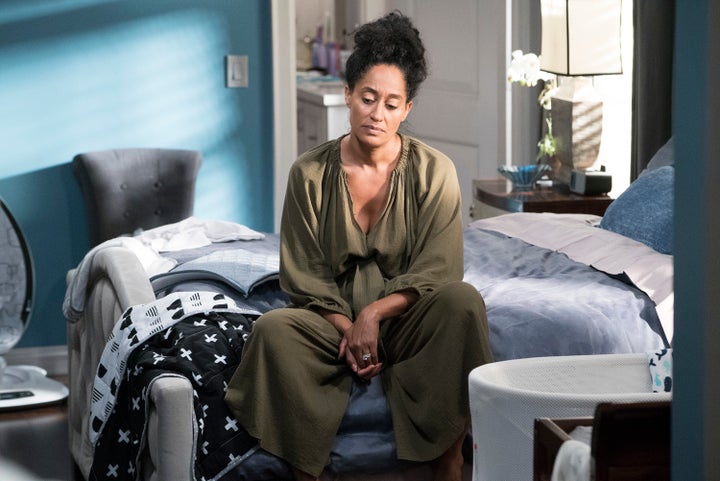 In an appearance on "Live with Kelly and Ryan" on Tuesday, Ross told co-hosts Kelly Ripa and Ryan Seacrest that the upcoming episode that night would discuss the disorder. She also explained why she thinks many moms with postpartum depression remain in silence.
"I think part of the feelings that come up when you are in the depression is that you're ashamed of what you're feeling and you sort of pretend that or want to pretend that it's not actually happening and you can be strong enough," Ross said. "Having postpartum is a chemical thing. It's not an issue of weakness."
"Black-ish" is known to face important issues that are rarely discussed on mainstream televison. Earlier this month, the show addressed Juneteenth, a day of celebration that recognizes the end of slavery in the U.S. While chatting with Ripa and Seacrest, Ross noted that "Black-ish" takes on these important and sometimes sensitive issues with comedy, which makes her proud to be a part of it.
"I think in general really, people are very pleased with being able to laugh and think at the same time," she said. "I think we as humans can do that."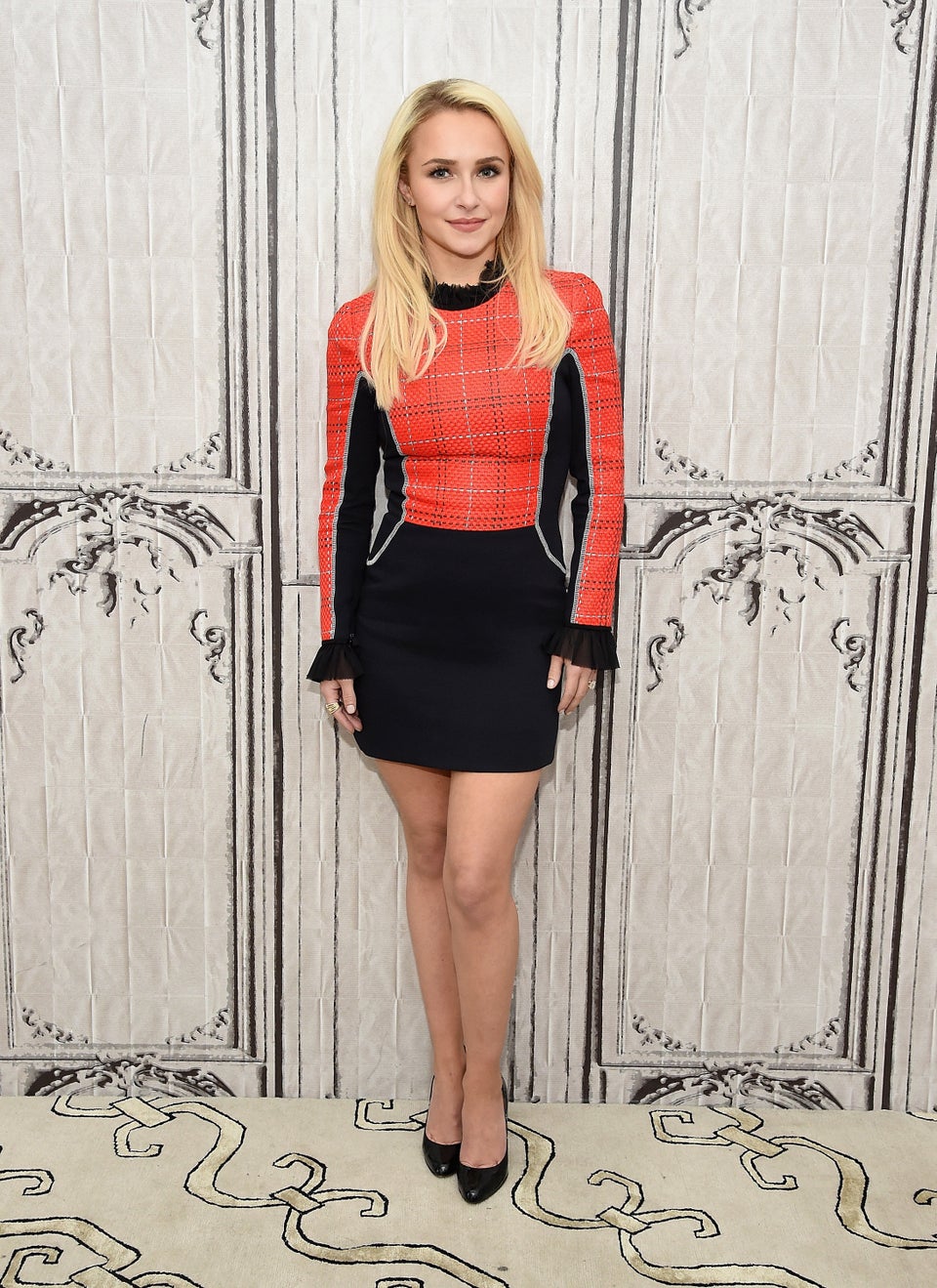 Celebrity Moms Who Spoke Openly About Postpartum Depression