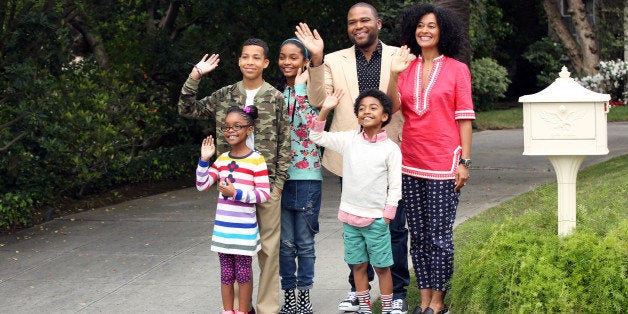 This fall, ABC will add more diversity to its slate of programming with the new family sitcom " black-ish." Starring Anthony Anderson, Tracee Ellis Ross and Laurence Fishburne, and executive produced by Larry Wilmore and "America's Next Top Model" co-creator Kenya Barris, the half-hour comedy series takes a look at one man's determination to establish a sense of cultural identity for his modern African-American family in suburban California.
Some critics have questioned whether the show, which premieres Sept. 24, will resonate with ABC's viewers. But Barris hopes that "black-ish" will translate as an applicable lesson on race relations and cultural assimilation in today's America.
During a recent interview with The Huffington Post, Barris opened up about the creation of "black-ish," and offered his thoughts on the importance of the show's airing amid passionate discussions about race in Ferguson, Missouri and elsewhere.
How would you define "black-ish"?
I would say it's an adjective, and I would even say it's a dynamic adjective. I think some of the controversy has been around the idea that some people think that we're trying to define what "black" is, and it couldn't be further from the truth. I think it's a really inclusive word much less than an exclusionary word, in terms of [how] it really speaks towards the homogenized society we're living in today ... If you look at the main character, Andre Johnson [played by Anderson], from his eyes, he's raising kids and a family in a time where he looks around at his kids and he feels like their idea of being "black," from what he remembers growing up, is different from what it was for him...
And I say that in terms of how he looks at his kids, and his kids are at a Macklemore concert or skateboarding. And so the ideology of what he saw, growing up, to be black, there's a little bit of a filtered, subtracted, watered-down version of that. And so they're kind of "black-ish" in that version. But then at the same time, he looks around and sees that there's an additive version when he looks and sees a lot of the cultural impact that black culture has had on what America is today, [how it] has spread beyond our particular race. He sees, Kim Kardashian is "black-ish." Dirk Nowitzki has a "black-ish" style of playing basketball. And he looks and feels like culture, in general, is at a place where it reached this sort of convergence, where it's all become sort of this one thing, and we've all sort of merged into this big homogenized pot of where we're [borrowing] from each other. And everyone else, in his eyes, has become a little bit more "black-ish." So it works both ways.
Did you experience any difficulties or hurdles while shopping the pilot to networks?
We were really lucky. I've sold a bunch of pilots, and this time, when I did this pilot, I was like, I didn't care who bought it. I was kind of like, "This time I'm going to do it honestly. I'm going to try to say, 'I'll make the family white or I'll just make it about a family who just happens to be black.'" And for some reason, sometimes when you just have to go from a purer place, it hits harder. I went to a bunch of production companies and we decided to do it with Laurence Fishburne's company, because Laurence said he'd be in it. And based on his own life, he immediately got the story ... And we sold it everywhere we pitched. I'll be honest -- we got offers in the room almost everywhere we pitched. It was sort of a competitive situation. And we were actually going to go with FX, because we knew they would let us do what we wanted to do. But I'm so glad that we made the decision we did going with ABC, because they have really stepped up and [done] this show where every week we're like, "They're letting us do this?" [laughs]
How important was it for you to highlight modern-day situations in which race relations take place -- for example, how African-Americans manage to navigate through the dynamics of office politics?
It's the fundamental premise of the whole show for me. Dave Chappelle has this great joke of how he doesn't [like] this sort [of] racism in Hollywood where it's behind closed doors. He likes that old Southern, "fine-brewed to perfection" racism where it's just in your face. And it's something more dangerous when it's not as malicious or done on purpose, when it's more institutional. Because they don't get that they're doing it, and it's not being done on purpose. And I want to shed light on it, because it works both ways ... There's sort of a duality and a counterintuitiveness to the main character's problem, because he wants the promotion, but he's mad that they gave him the promotion of the "Urban Division." But like his wife says, "You're mad that they gave you the Urban Division because you think they gave it to you because you're black. But if they gave the Urban Division to someone white, you'd be mad that they didn't give it to someone black."
There's a counterintuitive [aspect] and a duality to that type of thinking that we deal with every day [...] and I want to shed a light on that. I think that this show is a test study. We don't get a lot of opportunities like this. Unfortunately, if it works, it becomes [...] somewhat of an understood standard. But if it doesn't work, it becomes, "Oh well, that experiment failed. Back to the norm." And that's scary.
What are your thoughts on the relevance of the show airing on network television in the midst of the Michael Brown shooting investigation and other race-related news items?
It's weird. As the pilot had just gotten picked up for a series, the [Donald] Sterling thing came out. And we were like, "Yooo, this is crazy!" And then as that was happening you had the guy in New York [Eric Garner] get strangled [...] and it's like, this is still a part of the world that we're in. And people want to say, "Well, [President] Barack [Obama] is this..." I think in some aspects, Barack has shot us 25, 30 years into the future. But at the same time he has given people the ability to say, "Well now you don't have anything else to complain about ... We're no longer a country that has any type of biases. Because look, we have a black president." But that's not the case. Ninety-five percent of the biases against Barack, there's a lot of that that comes from a place that's saying, "I personally don't agree with him because he's black." It has nothing to do with his policies, but more of the policies coming from a black man.
So I think it's a really important time for this show to air. I think that I am not trying to get on a pulpit and preach. This is comedy. At its heart, it's a family comedy. It's not a political show ... We wanted to make this show the same way for me, growing up, "The Cosby Show" was like, "Oh my God! I want that to be my family." We wanted to make this show aspirational and we wanted to build off of what Dr. Cosby did in a really positive way.

"black-ish" premieres Sept. 24 at 9:30pm EST on ABC.
Support HuffPost
Every Voice Matters
Before You Go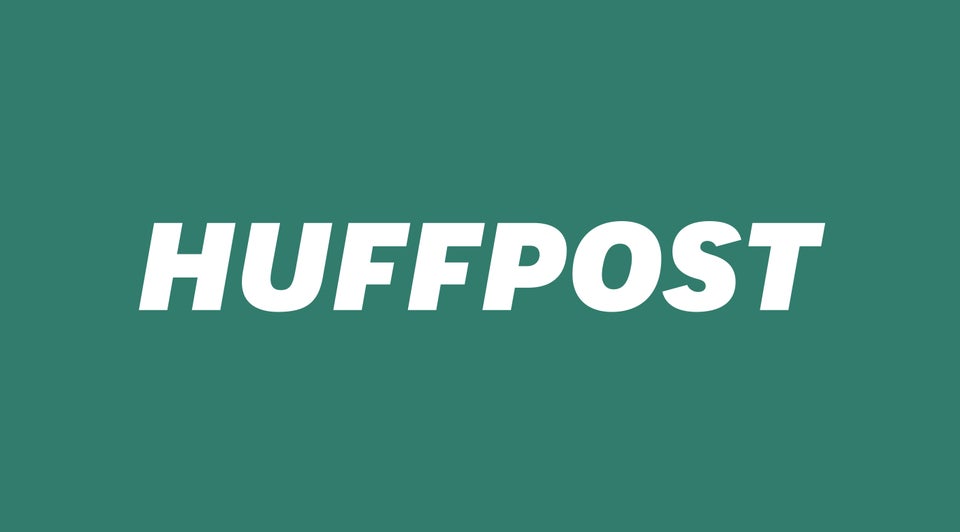 Our Favorite Black TV and Movie Dads
Popular in the Community