At 8 years old, Marsai Martin was very familiar with the self-tape audition process: Set up the lighting, position your camera horizontally, follow the instructions, recite the lines and mail in your tape. Then her agent at the time suggested Martin and her family move from Texas to Los Angeles.
"'Black-ish' was one of the first auditions I did when I moved here. It was such a nerve-wracking experience," Martin said. "I think that was the first thing that I realized took me kind of far, like I got multiple callbacks for it. I was like, 'Wait, this could be a thing. This could actually happen.''
Less than an hour after her final callback, Martin received official news that she had been cast as Diane Marie Johnson.
"I wasn't even home yet. My mom was driving and they called us. That's when we found out the news, and I was just so hype. We went to [BJ's Restaurant & Brewery] after and ate all the Pizookies," laughed Martin.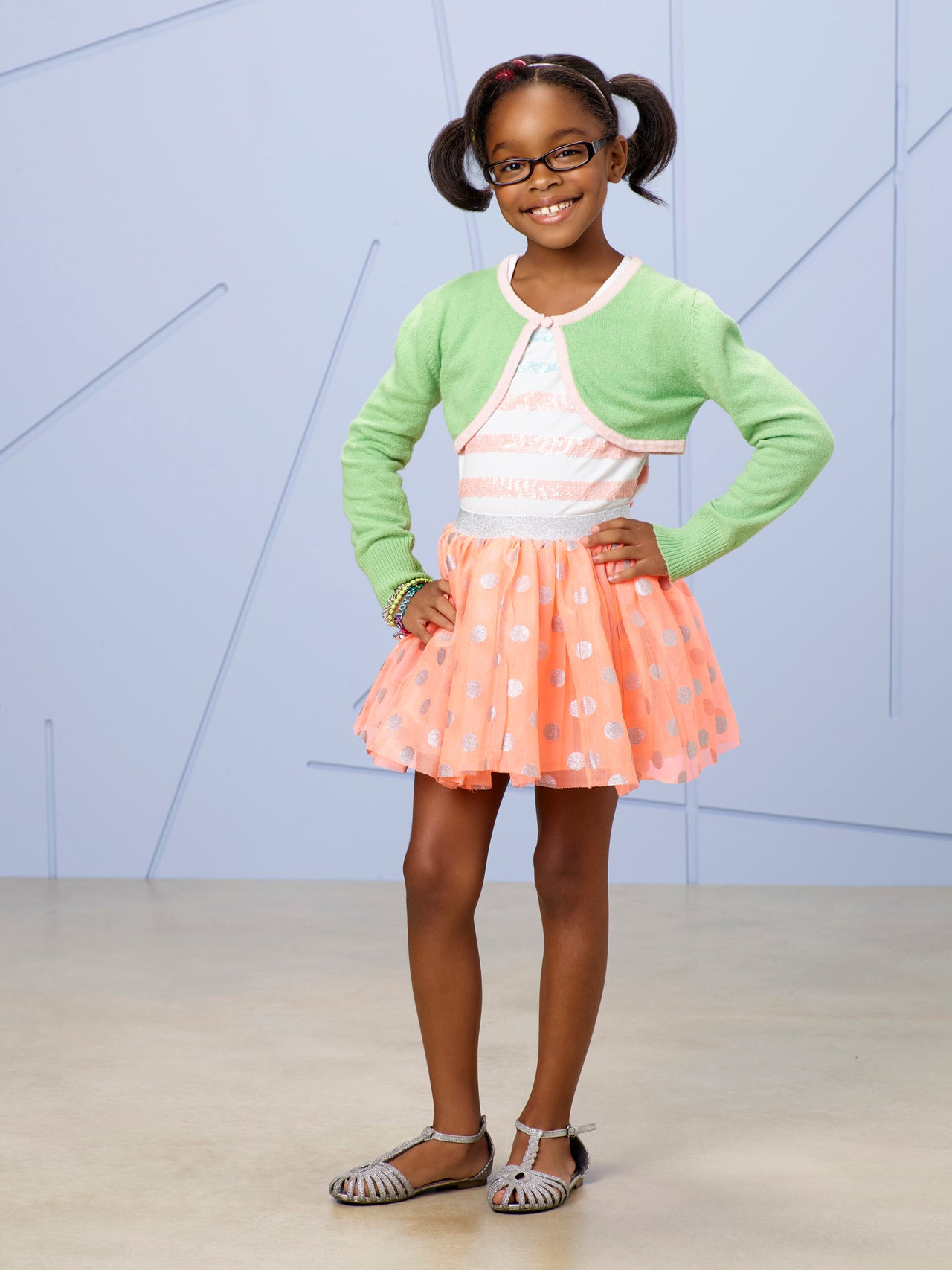 Before she became Diane, the witty, stylish and more sarcastic sibling of the Johnson twins, Martin was a regular kid attending Cesar E. Chavez Elementary in Little Elm, Texas. Her upbringing was emblematic of a small-town experience; local landmarks within a five-mile radius included her school, her house and a 7-Eleven. When Martin visits now, she recognizes the city has grown immensely, in tandem with her career. The nostalgia is something that grounds her.
"What will always be a part of me is the little small-town girl. It's hard to even put it into words, to be honest," Martin said. "If you told my 6-year-old self that I will be in this position now, where I'm able to create my own content and able to work for myself at the age that I am, I'll be like, 'Girl, you're trippin.' I'm so honored, and it's kind of like a surreal moment for me."
While working on the Emmy Award-nominated comedy, Marsai starred in and produced "Little," breaking the record as the youngest Hollywood executive producer to work on a major production. The 17-year-old, who has 10 NAACP Image Awards and a Screen Actors Guild Award under her belt, is just beginning to blaze a trail through Hollywood.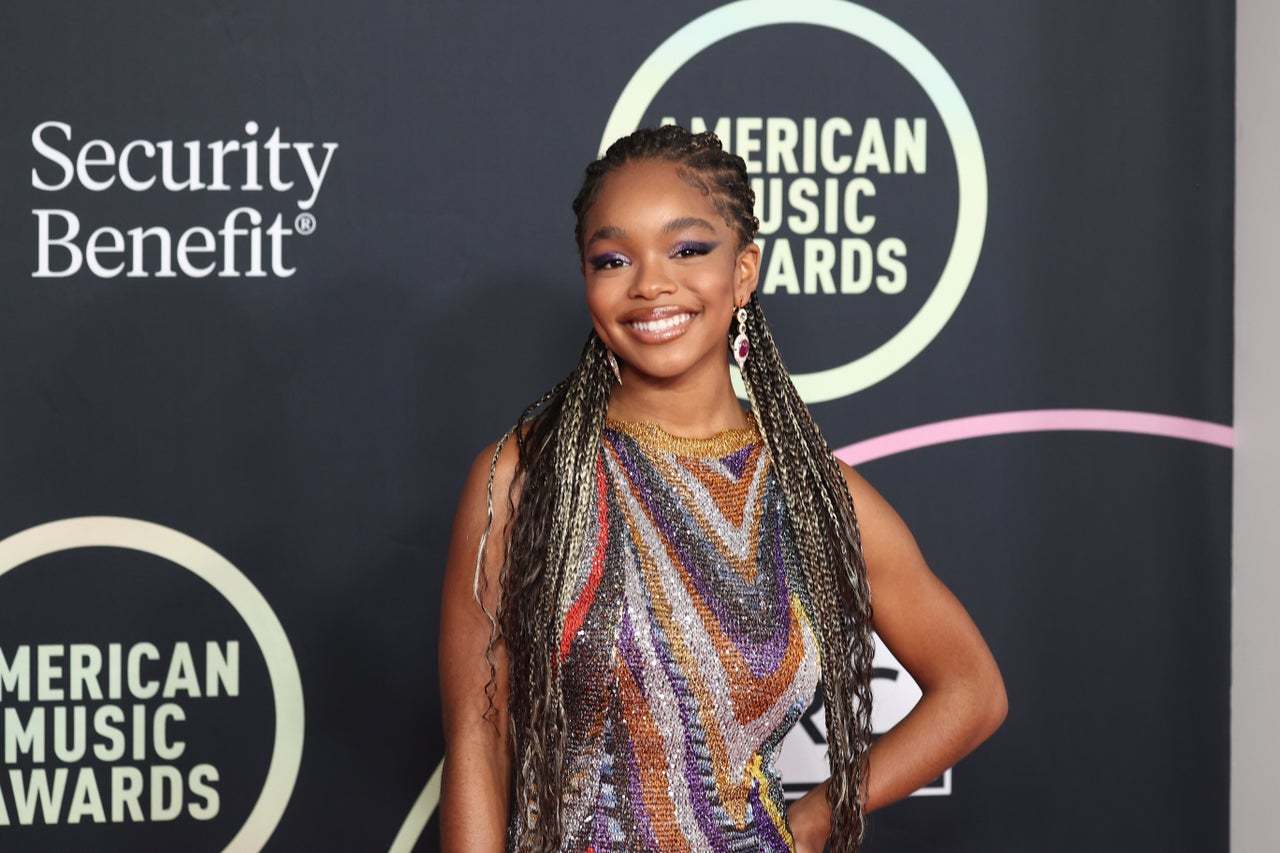 And she's keeping herself busy. Her premiere nail cosmetics line, Mari by Marsai, hits shelves on Wednesday. Martin is launching the brand to "express my creativity and style through nail art," she said. Her own production company, Genius Entertainment, is developing a series with Disney titled "Saturdays." Now Martin is embracing her agency in depicting Black girls' stories on screen, and she credits her eight seasons on "Black-ish" with instilling the skills to do so.
"Not only was 'Black-ish' my first ever show that I was a part of, but I've learned how to portray a certain character and imagine what her background would be, the reason why she is the way she is, and upgrade my acting skills a little bit,'" Martin said. "I've been watching Anthony [Anderson], Tracee [Ellis Ross], Laurence [Fishburne] and Jenifer [Lewis] for so long. It helped me understand how I can take my character, use my voice and let the writers know how I feel about certain things."
Acting wasn't something Martin had to convince her parents to allow her to do; performing came naturally to her, long before her famed "Love on Top" video. While her parents were at work, her great-grandmother would babysit, and they'd watch classic movies together. The matriarchs in her family have inspired her most to keep moving forward, especially upon moving to L.A.
"I would watch all the old-school films, like Ray Charles and his biopic and also 'Dreamgirls.' I was 4 years old reenacting the entire film, even the scenes that a 4-year-old probably shouldn't know, to be honest. I think that's why people call me an old soul. And I know she's looking down like, 'You go, girl.'"
What compelled Martin to pivot from viewer to actor and creator is the ability to shape Black stories. She said that as a Black community, "We've always been stereotyped" and have often seen "a certain story played over and over again." Martin believes that it's imperative to show our range of talent, stories and experiences, notably ones that do not center on trauma.
Following her Image Award wins, she shared her now well-known "no Black pain" project rule with The Hollywood Reporter. Through Genius Productions, Martin's passion for storytelling collides with her desire to change the narrative and break boundaries.
"With Black trauma, that's not the only thing that we are," Martin said. "With me, I want to create content that shows us in romantic films, rom-coms, action films and just things that you see only in a certain realm. I think that is one reason why I will always root for Black joy and spreading positivity in our culture."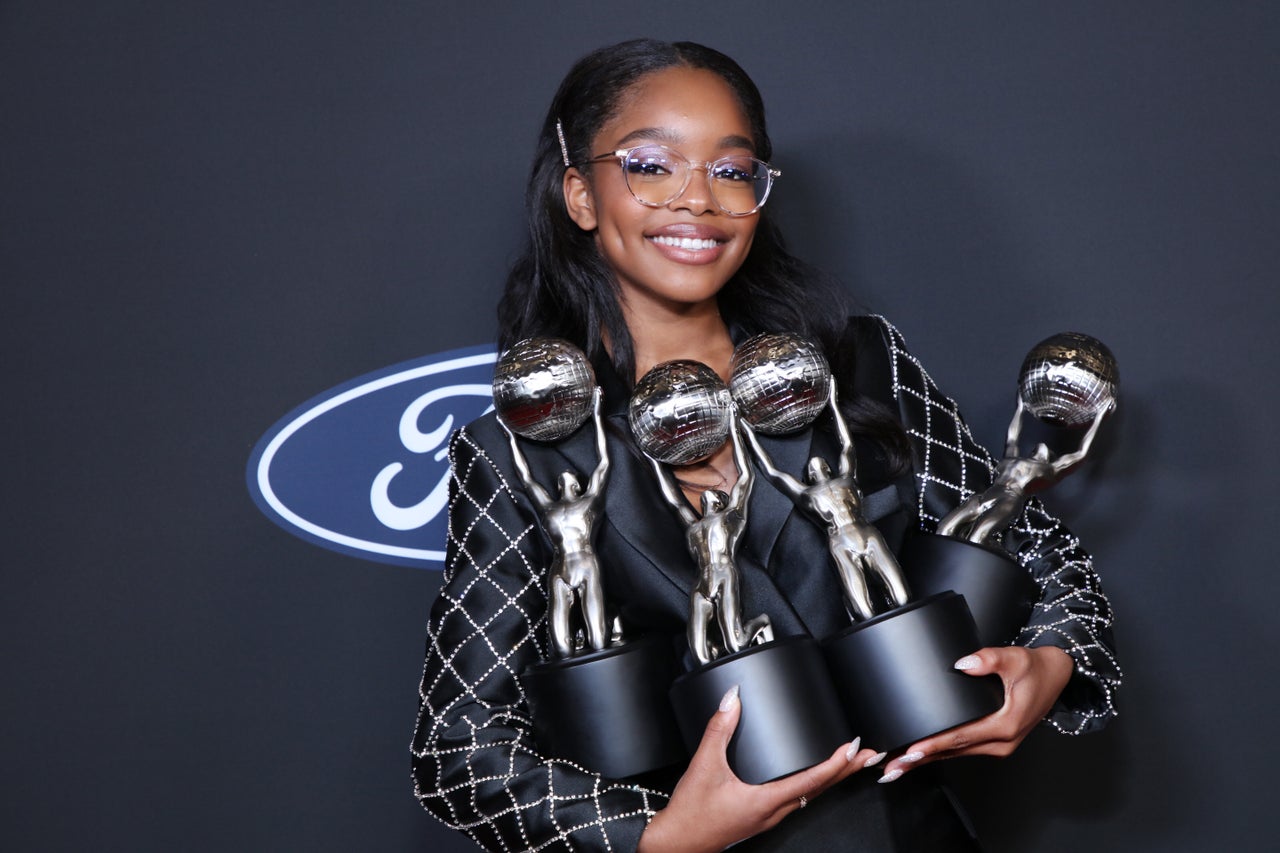 She added: "Growing up, I only saw the angry Black girl, the one that would only be in Act 2 or the comedic relief. We're more than that, and we should be telling stories that you see in other perspectives. That was the idea of it, and after I created 'Little,' I realized all of the possibilities are endless. That was the start of something amazing."
Approaching character development and plots with nuance isn't novel to Martin. She said that Season 5, Episode 10 of "Black-ish," titled "Black Like Us," helped her learn how to articulate her thoughts and identify the lens through which she hopes to tell stories. The episode centered on colorism within the Johnson family, and though it has been a perennial topic of discussion and privilege in Black communities, Martin noted that disability isn't talked about in the same manner.
Enter her forthcoming project "Saturdays," where Martin will be expanding the breadth of Black girlhood that we've seen on television. The series, starring Danielle Jalade, follows 13-year-old Paris, a seasoned roller skater who is diagnosed with sickle cell anemia but is determined to lead her skate crew to rink royalty.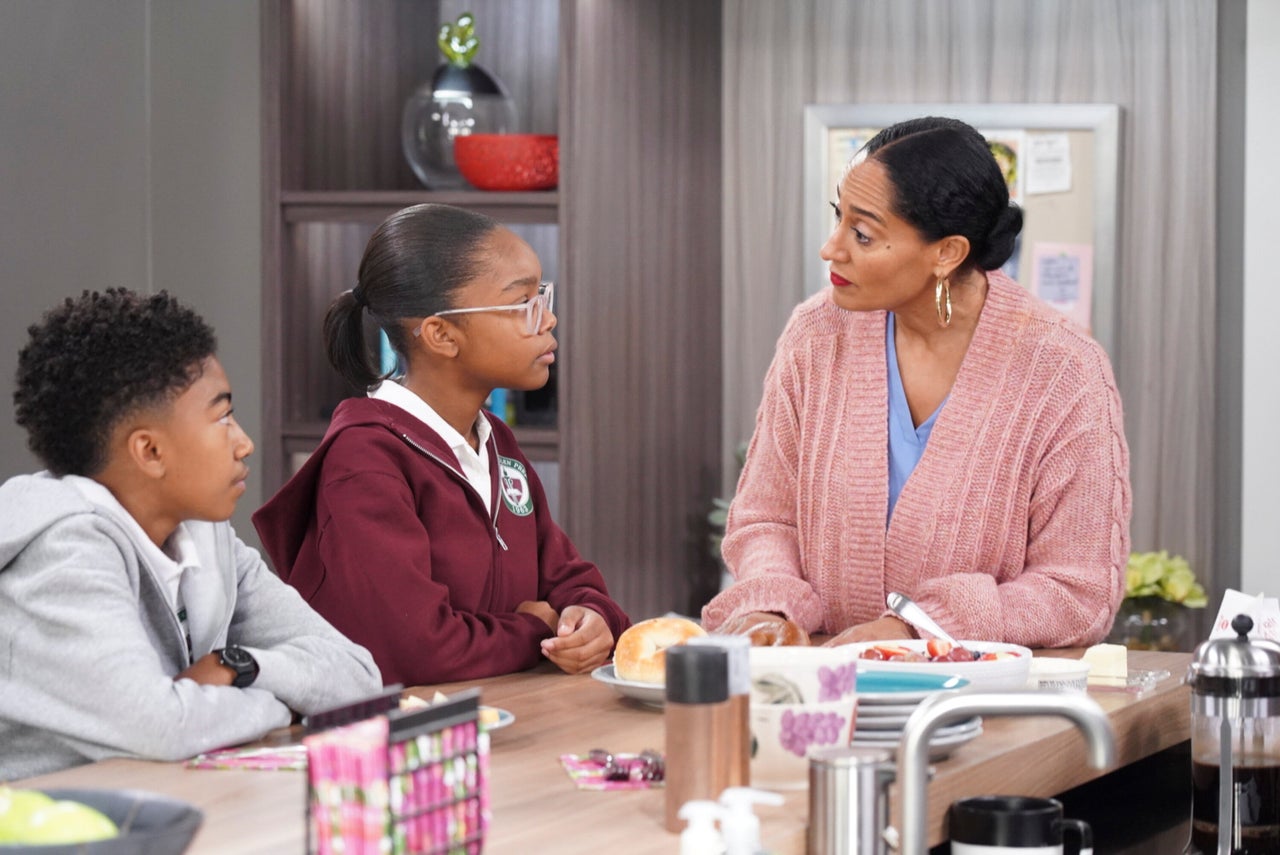 "I love a project with so many levels to it, where not only you're seeing a girl that has sickle cell, but you're also seeing a girl that is happy and joyful and doing what she loves and doesn't let something like sickle cell stop her from living her best life. That is really what 'Saturdays' is all about," Martin said.
"Sickle cell is not really talked about outwardly in our Black community," Martin said. "It's a big deal, but it's also not really said when it comes to the industry. A lot of people kind of shy away from that. We knew for sure that we wanted her to have sickle cell, but we wanted her to find joy in her life. Like any main character does, we go through our ups and downs because that's really just what life is, but I knew I wanted to highlight her family and her friends supporting her."
"With Black trauma, that's not the only thing that we are. ... I want to create content that shows us in romantic films, rom-coms, action films ... . I will always root for Black joy and spreading positivity in our culture. Growing up, I only saw the angry Black girl, the one that would only be in Act 2 or the comedic relief. We're more than that."
In celebration of 2022, Martin posted a year-end recap on Instagram, now saved as a "2021" highlight on the platform. She shared a screenshot of a text chain between her and a friend from March 12, 2021, when the news about "Saturdays" was announced.
The friend texted her "like in 10 years kids are gonna be like omg remember 'saturdays' I loved that show" to which Martin responded, "OMG I NEVER EVEN THOUGHT ABOUT THAT." Once it clicked that Martin would be entering the canon of beloved Black Disney shows, from "That's So Raven" to "K.C. Undercover" — both of which she watched growing up — she said it felt amazing and like an opportunity to revive the old Disney.
"It feels like you're watching something old-school. It's relatable, authentic, real content that also shows love and shows the true definition of family. When you see this show, you'll understand what I'm saying. It gives you that nostalgic moment of remembering the 'That's So Raven' episodes and that type of content that we've missed for so long."
Martin hopes that from "Saturdays," Black girls will learn that no matter what situation they're going through, they can still live life as they please and can still dream big. She hopes viewers glean from the show that no setback can stop you from doing what you love. And she wants to ensure that Black girls feel seen.
"I would also say for our young Black girls out there, I want them to see all of the things that we're creating right now. We have an amazing Black girl in our forefront, but we also have a Black girl behind the scenes creating content for other projects like 'Saturdays.' I hope they just feel inspired."
Looking back on her career so far, if she could give any advice to her younger self, she'd say to be comfortable in who you are and what you want to do.
"For so long, I think I always knew I had his creative mind, but I would kind of shy away from it sometimes. I would just say be comfortable. Just do you, and just be the best that you are. And I will also say be patient, for sure. Keep following your heart, and you never know where life could take you."