Wednesday night's episode of "Black-ish" was the perfect example of how television can be more than entertainment.
The ABC comedy, which stars Tracee Ellis Ross and Anthony Anderson, tackled one of the biggest social issues affecting American life today: police brutality. While the show has used humor to deal with difficult subjects before (such as the "n-word"), last night's episode struck a chord with audiences thanks to one particularly dramatic scene that spoke to every black parent's struggle.
In the scene above, the Johnson family sits glued to the TV as news about a teenaged boy gunned down by police is reported. Rainbow (Ross) and Andre (Anderson) discuss the recent deaths of black people at the hands of police, including Freddie Gray and Sandra Bland. They argue passionately about whether or not it is right to allow their children to know about these deaths and the existence of police brutality at an early age.
"I don't want to feel like my kids are living in a world that is so flawed that they can't have any hope," Rainbow says.
To which Andre replies: "Remember that amazing feeling we had during the inauguration? We were so proud. Then we saw him get out of that limo, and walk alongside of it, and wave to that crowd. Tell me you weren't terrified when you saw that. Tell me you weren't worried that someone was going to snatch that hope away from us like they always do."
The powerful episode has received praise across social media for fearlessly and candidly tackling a subject that is as complex as it is divisive.
The fact that the episode has resonated with so many black viewers proves that "Black-ish" is fast becoming one of the most important black television shows in recent years.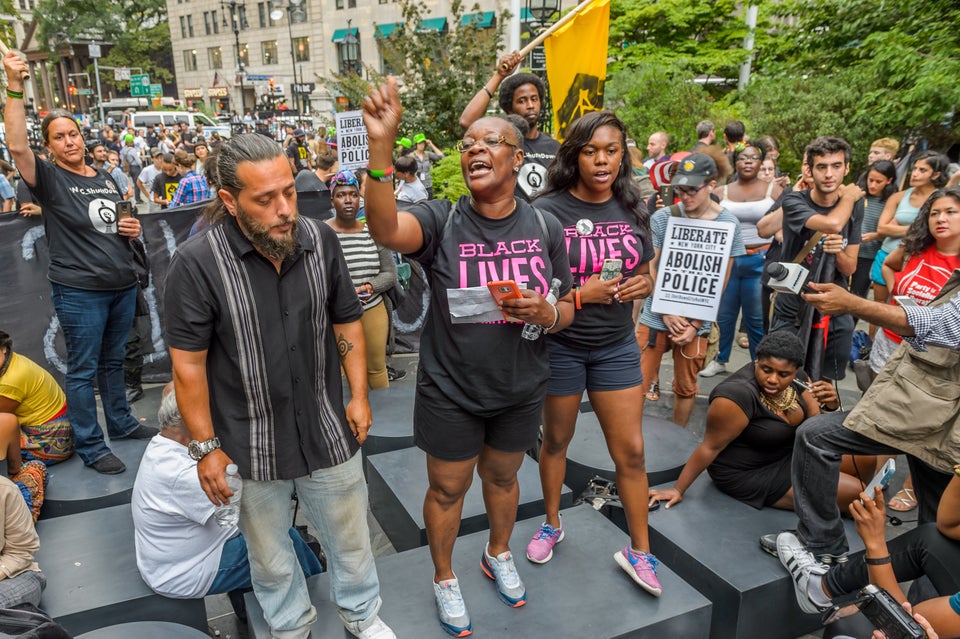 6 Times Black TV Shows Tackled Racial Profiling and Police Brutality