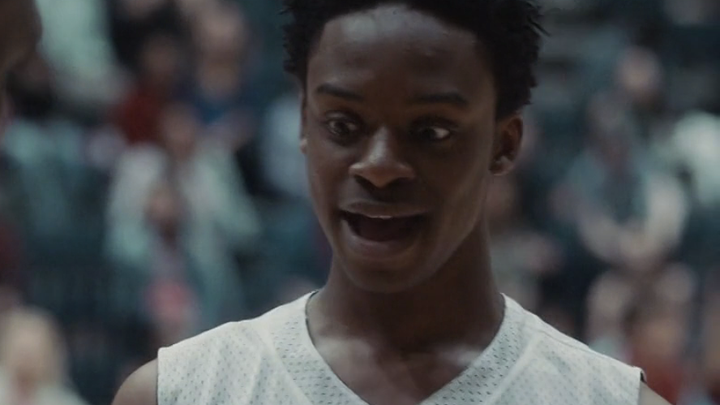 In the episode "Nobody Beats The Biebs," this character, appropriately named Justin Bieber, is a pop star who loves basketball and acting out. At one point, Bieber starts openly urinating among a crowd of people while laughing. Of course, nobody stops him.
The show's recurring character, Paper Boi, an up-and-coming rapper, guards Bieber in a celebrity charity basketball game ― a scene in which actor Jaleel White makes a brief cameo.
This Bieber is a pretty good player, but annoyingly wears the jersey number "23" (Michael Jordan's and LeBron James' number) while also smack-talking his opponents. At one point, the show's Bieber says the N-word with a hard "r."
Here's Justin Bieber matched up against Paper Boi: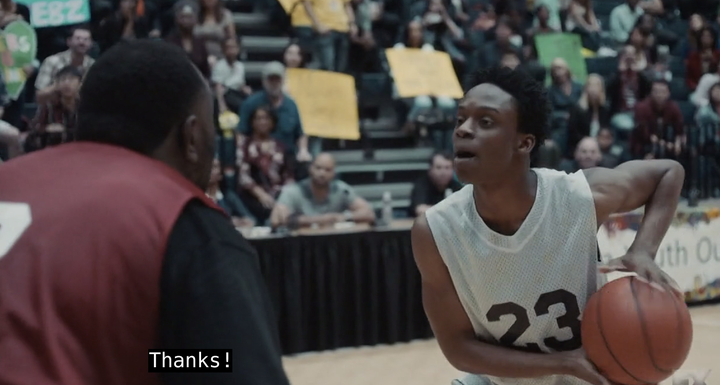 Sick of Bieber's behavior, Paper Boi eventually gets in a fight with the young star on the court. The media covering the event immediately forgives Bieber, though, when he holds a press conference to say "sorry."
At the conference, Bieber starts singing his new single in front of the press, and the crowd loves him. (Glover, who also creates music under the moniker Childish Gambino, provided the vocals for the character.)
Despite being a part of the fight, seemingly no one cares about Paper Boi and all the attention goes to Bieber. A journalist tells Paper Boi that he should be more villainous since nobody wants to hate Bieber because it's the role of a rapper to be a gangster.
It's not overtly clear why the show cast Justin Bieber as a black character, but it is likely a commentary on both the real Bieber's famous appropriation of black culture as well as Hollywood's habit of whitewashing minority roles. With this character, Glover ― whose show specifically highlights the black narrative ― draws emphasis to how America can be so accepting of real-life Bieber's public fallouts and how that is likely a result of his white privilege.
Bieber himself told The Hollywood Reporter in 2013, "I'm very influenced by black culture, but I don't think of it as black or white." He continued, "It's not me trying to act or pose in a certain way. It's a lifestyle ― like a suaveness or a swag, per se."
The show also closely mirrored the real Bieber's antics. In 2013, Bieber urinated into a restaurant's mop bucket. Then, in 2014, a video surfaced of a 14-year-old Bieber repeatedly singing "one less lonely n*****." In more recent years, Bieber has been on an apology tour, doing press conferences about his past behavior and, of course, releasing the single "Sorry."
Whether the singer is actually apologetic is questionable. Last year he even told GQ that "Sorry" was not meant to be his apology to the world. Still, just like the "Atlanta" Bieber, fans don't seem to mind if he's disingenuous or not.
Here's the new Justin Bieber single, as sung by Glover: 
Calling all HuffPost superfans!
Sign up for membership to become a founding member and help shape HuffPost's next chapter
BEFORE YOU GO
PHOTO GALLERY
Justin Bieber's Comedy Roast