For some black activists who have long been mobilizing around gun violence, the current wave of public attention and outrage over the issue is welcome. But it also invites the question of why there's been comparatively little attention and outrage focused on the even more common reality of routine gun homicides in the country, which disproportionately affect communities of color, and specifically black Americans.
"It's complicated, but I would encourage us to lean into the complicated," Black Lives Matter co-founder Patrisse Cullors said on a panel with HuffPost Editor-in-Chief Lydia Polgreen on Wednesday. "Why don't black people get to be victims? That's the question we have to ask ourselves ... It's a question not just for elected officials but it's a question for us ... Who gets to be a victim?"
"I'm so grateful these children are getting the support they need," she added. "And where is our support?"
In the wake of the Florida shooting, students from Parkland's Marjory Stoneman Douglas High School have led a bold wave of mobilizations ― organizing school walkouts, speaking at rallies and planning the nationwide March for Our Lives protest next month. The teens have been justifiably celebrated on social media, featured in the news (including at HuffPost), and some were even invited to the White House.
HuffPost reached out to March for Our Lives, but did not immediately receive a response.
Importantly, those bringing up this disparity are not criticizing the Parkland students' activism ― quite the opposite. The only people seeking to discredit the teens so far seem to be right-wing conspiracy theorists claiming the teens are "crisis actors."
Still, the different public responses are telling: There's justified, universal outrage at a shooting in a largely white, affluent area, but not so much at the frequent shooting deaths of black Americans; the public is praising Parkland's student activists, but not so much Black Lives Matter organizers.
"I'm excited these young people are getting attention, which they deserve, and they're driving amazing social change," Dante Barry, co-founder of anti-racist, anti-violence organization Million Hoodies, told HuffPost on Thursday. "But I'm also disheartened and a little shocked to see folks like Oprah give $500,000 to [March for Our Lives], while she's seen black folks in the streets for years."
"Other communities that have been devastated by gun violence are still fighting for crumbs."
"The way people are responding to predominantly white communities is notable: Whose movement is more valuable to support?" he added. "Other communities that have been devastated by gun violence are still fighting for crumbs."
When black activists have taken to the streets to protest police shootings, members of law enforcement have met them in full riot gear, and at times attacked them with tear gas. By contrast, the largely non-black student activists from Parkland have been invited to a CNN town hall event with lawmakers.
"What happens is white people get to be everything ― they get to be victims, they get to be heroes," Cullors said on the Wednesday panel. "Black people unfortunately continue to be criminalized for our moments of courage, mourning or grieving. When we go out to the streets to protest for our lives that matter, we're given heavy police repression. This is a race question."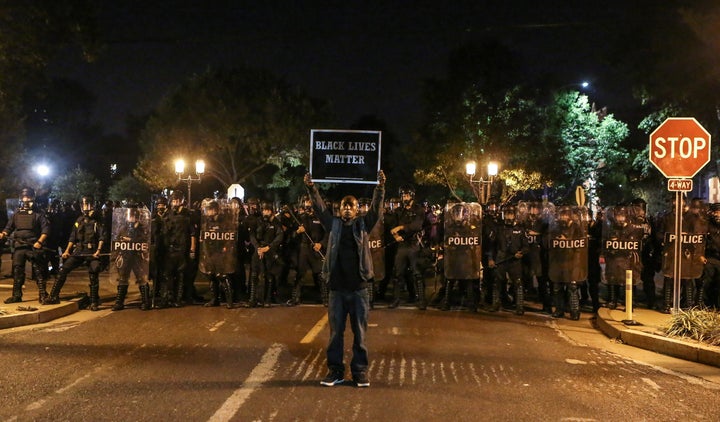 Mass shootings like the one in Florida often spur an important national conversation on gun control, particularly when shooters target schools, like at Sandy Hook Elementary School in 2012, or when there are high death counts, like in Las Vegas last year.
In total, there were around 12,500 to 15,500 gun deaths per year in the U.S. from 2014 to 2017, not including suicides, according to the Gun Violence Archive. According to data collected by Everytown for Gun Safety, an average of just over 100 people died each year in mass shootings from 2009 to 2016 ― with mass shootings defined as incidents in which four or more people were shot and killed, not including the shooter.
"I'm very impressed and inspired by what I'm seeing these students do. Fighting for gun control ― I take my hat off to them," Cobe Williams, deputy director at Chicago-based gun violence prevention organization Cure Violence told HuffPost on Wednesday.
"I like what they're doing, and we're doing this on an everyday basis," he said. "I applaud them, but we see this violence on an everyday basis. It could be one person or 24 people ― one person shot and killed is too many."
Before You Go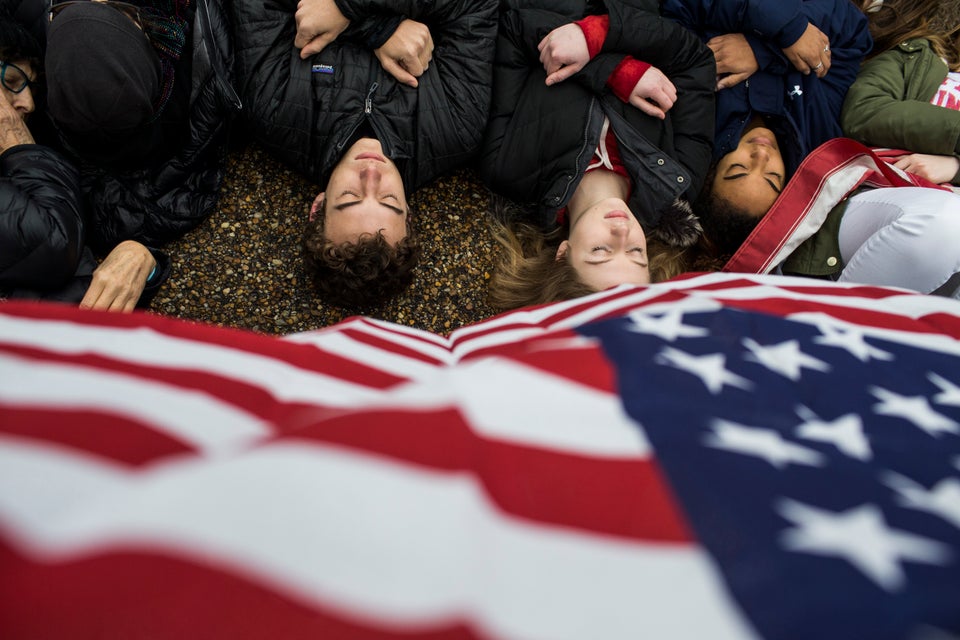 Students Protest Gun Violence At White House
Popular in the Community