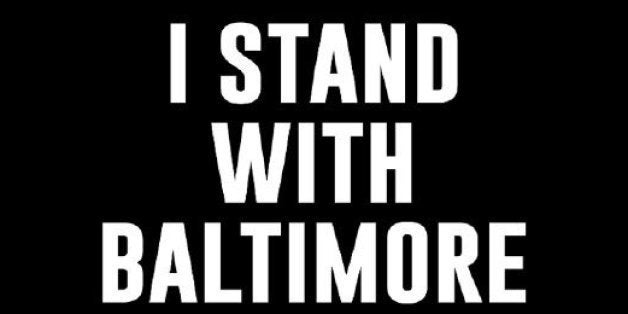 Following Monday's funeral of Freddie Gray -- a 25-year-old man who died after sustaining a spinal cord injury during an arrest in Baltimore -- protests broke out and swept across the streets of the Maryland city. Demonstrators have spoken out against police brutality and spread awareness about racial injustice.
They've also earned the support of Opal Tometi, Patrisse Cullors and Alicia Garza -- the women who co-founded the Black Lives Matter movement in 2012 to raise awareness about the unjust and unfair treatment of black people and the violence committed against them by police and law enforcement. The movement was built around the outrage over Trayvon Martin's death in 2012 and the acquittal of George Zimmerman, the man responsible for killing the unarmed black teenager.
There have been numerous killings of black men and women by police since -- and before -- Martin's death, and the Black Lives Matter movement has been at the forefront of initiating change and raising awareness around these troubling issues.
Tometi, Cullors and Garza sent a statement to The Huffington Post on Wednesday to address the protests that have unfolded in Baltimore. Their words send a message of support and appreciation for the hundreds of people who have rallied to raise awareness about the death of Gray and so many others.
Here is the full statement from the co-founders of the Black Lives Matter movement:
Do not be afraid. There is an uprising happening in Black communities across the country. This moment is necessary and has been on its way for a long time now.

Today, our hearts swell with the same current of love that coursed through the veins of those who faced the billy clubs and tear gas in Selma, Alabama. The same current of love that demanded the citizens of Watts in 1965 be treated with dignity and respect. The same current that fueled our young hearts enraged as we saw police abuse go unchecked in April of 1992. This current of love has planted itself into the streets where Mike Brown was slain in Ferguson, in Chicago with the death of Rekia Boyd, and has begun to produce ripe fruit.

We are lovers. We refuse to allow our brothers spine to break in the dark without the song of our grief being heard. There are those who do not acknowledge that our rage is a symptom of our grief, a symptom of a society that has all but left us for dead. Their narrative is ahistorical and disconnects us from our legacy of demanding justice.

We stand in solidarity with the people of Baltimore and the millions of black people across the country who are tired of poverty, racism and state sanctioned murder.

Black people, we are fully deserving of the room and space to fully express our humanity. This is what Black Lives Matter is truly about. We support all of our emotions, from our bliss to our anger to our grief. All of it is welcome, as this is what it means to be human, to love and to lose those that we love so much. We acknowledge that our uprisings are being fueled by the love we have for ourselves and for one another. A love that challenges silence, repression and death.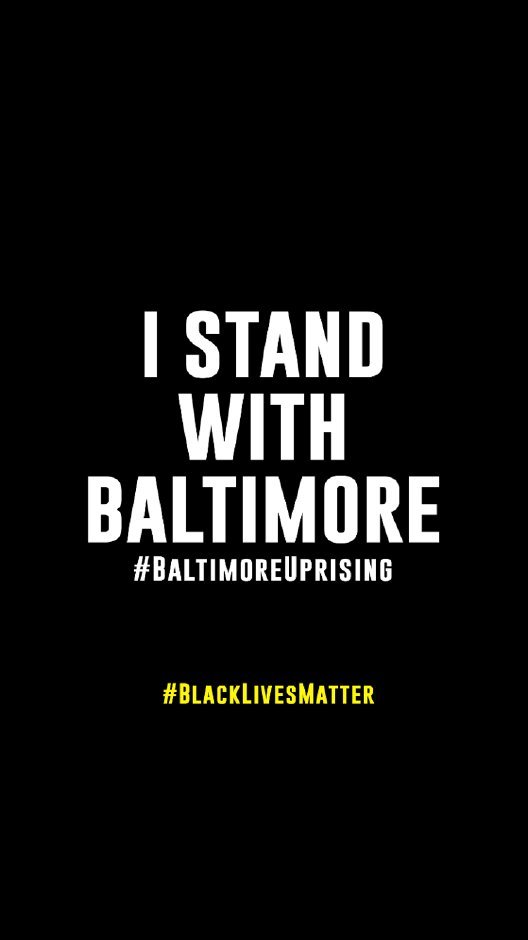 Before You Go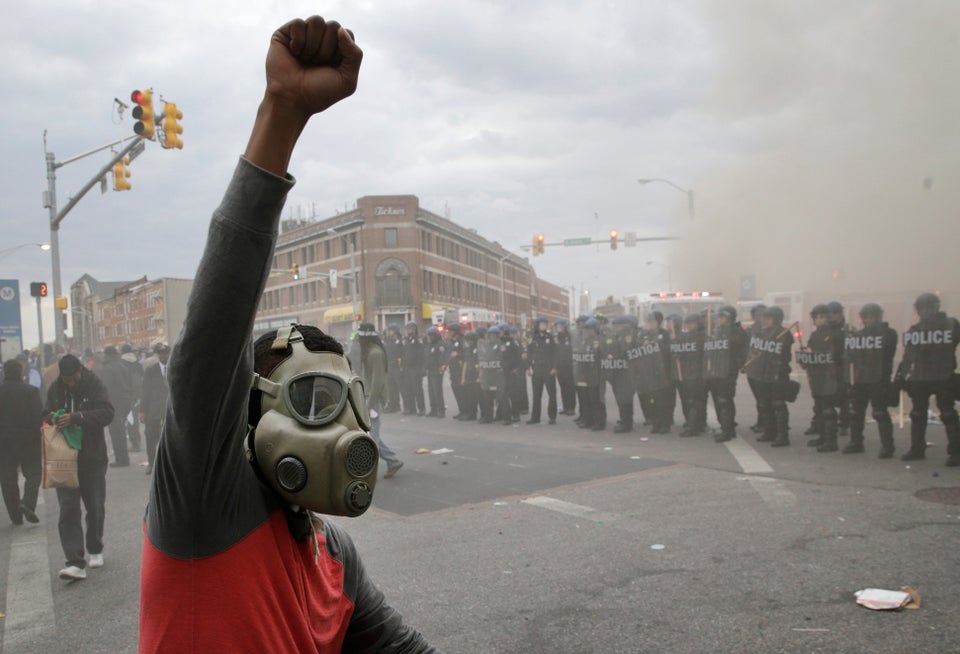 Baltimore Protests
Popular in the Community