DES MOINES, Iowa -- It was just another night of multitasking for one Drake University law student who was studying while live-streaming the Democratic presidential debate on Tuesday night, although the audio was on mute.
"I actually did not know it was going to happen," Wilkins said with a laugh. "People kept calling to let me know that they saw me on national TV."
Wilkins, 23, a second-year law student, asked his question last week when CNN's campaign camper visited Drake. He said Wednesday that he was pleased to see that his question sparked a national conversation about the Black Lives Matter movement and the struggles many African-Americans face.
"The reason I asked that question is because, as an African-American voter, I want to be certain that the person that I ultimately end up supporting understands that the humanity of black people in this country has historically been diminished and devalued," Wilkins said.
Wilkins pointed out that answering the question requires nuance, but his goal was to highlight an important fact.
"The answer all lives matter cannot be true unless and until black lives matter too," Wilkins said. "The number of tragic interactions between law enforcement and unarmed black men and women in this country suggests that black lives in this country do not matter. I don't think it's accurate to say all lives matter, because they don't."
Wilkins said he was overall very pleased with the candidates' responses. He said Hillary Clinton's answer was the strongest.
"She did not utter the phrase black lives matter while answering the question, but she did mention there is a need for a new deal for communities of color," Wilkins said.
Wilkins said he appreciated Clinton's answer because it was a call for government to get involved in improving racial disparities in the U.S.
"Government needs to play a role in making sure that black lives are valued equally to white lives in our society," he said.
Wilkins also pointed out that Sen. Bernie Sanders (I-Vt.) highlighted specific high-profile deaths like Sandra Bland, the 28-year-old who died in police custody in Texas earlier this year.
"He did specifically refer to Sandra Bland, and talk about the need for greater attention to be paid to these injustices that have been perpetrated against the African-American community, even when they are perpetrated against a single individual," he said.
Despite Sanders' momentum nationally and in early primary states, he's struggling to connect with minority voters. A new CNN/ORC poll released this week shows Sanders with only 4 percent support among African-Americans in South Carolina. In this poll, Sanders leads Clinton among white voters, but he is behind 55 percentage points among African-Americans.
Sanders has a strong voting record on issues that align well with African-Americans, Wilkins said, but most African-Americans hadn't heard of him until he decided to run for president.
"He isn't very representative of the traditional Democrat that African-American communities have come to support," Wilkins said. "Prior to running for president, he never really, as substantively as he has in the past debate, and on the campaign trail, discussed the plight of African-Americans as an underserved community."
Wilkins said Sanders is starting to click among African-Americans and should continue to highlight the importance of issues relevant to the African-American community on the campaign trail.
"It has to be genuine," Wilkins said. "It can't be seen as political pandering. I think his performance in the debate was a genuine one."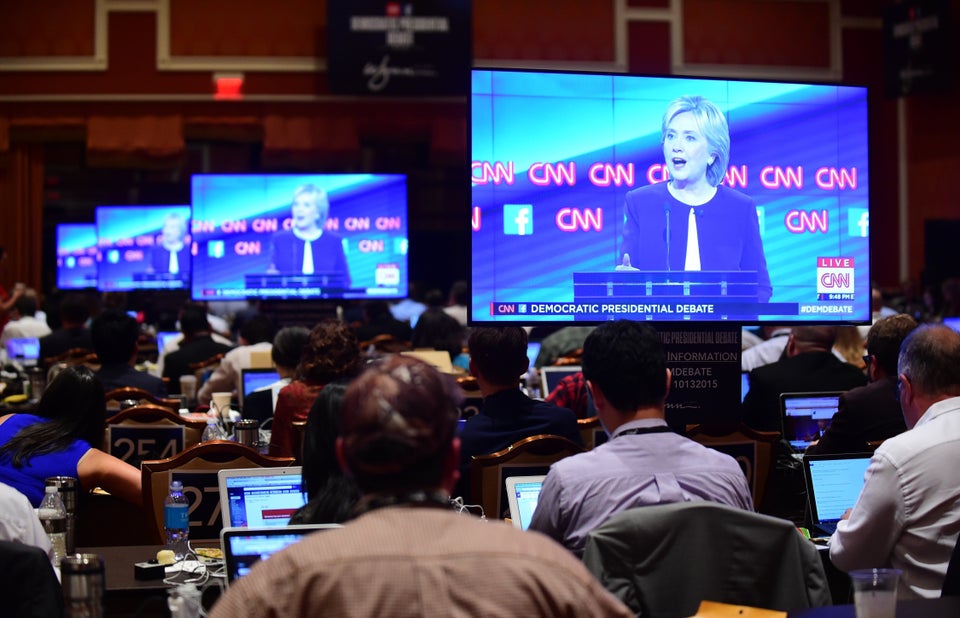 Democratic Debate 2016
Popular in the Community