WASHINGTON -- Three candidates -- Bernie Sanders, Martin O'Malley and Hillary Clinton -- declared Tuesday during the first Democratic debate of the election cycle that black lives matter.
Sanders, an independent senator from Vermont, said the country needs to "combat institutional racism from top to bottom" and called for "major reforms in a broken criminal justice system," even mentioning Sandra Bland, a young black woman who died in jail earlier this year after a questionable arrest in Texas.
O'Malley said Sanders made a "very, very legitimate and serious point," and said "there would be a different reaction" if white people were being killed on a regular basis. The former Maryland governor said the country has "undervalued black lives."
Clinton, agreeing with her opponents, said the country needs "a new New Deal for communities of color."
Former Sen. Jim Webb of Virginia took a different position.
"Every life in this country matters," Webb said, edging quite close to "all lives matter" rhetoric. "At the same time, I believe I can say to you I have had a long history of working with the situation with African-Americans."
While conversation about race during the CNN debate was brief, candidates touched on criminal justice reform issues throughout the evening.
Sanders, who met with Black Lives Matter activists last month, said the country needs to stop dumping so much money into incarceration.
"Today in America, we have more people in jail than any other country on Earth. African-American youth unemployment is 51 percent. Hispanic youth unemployment is 36 percent," Sanders said. "It seems to me that instead of building more jails and providing more incarceration, maybe -- just maybe -- we should be putting money into education and jobs for our kids."
When moderator Anderson Cooper asked O'Malley whether the "zero tolerance" policing policies he implemented as mayor of Baltimore led to the city's uprising earlier this year, he seemed to punt.
"There's a lot of policies that have led to this unrest," O'Malley said. DeRay Mckesson, a prominent voice in the Black Lives Matter movement, tweeted that O'Malley "completely side-stepped" Cooper's question about zero tolerance in Baltimore.
Clinton met with leaders in the Black Lives Matter movement last week, and the activists said the former secretary of state spoke more directly about the impact of racism than she has in public. Clinton said in a recent BuzzFeed podcast that black men "are arrested more, charged more, tried more, convicted more, incarcerated more, than white men who do the very same things." She said white people "don't have that experience" and that it is a "very slow process" to win minds.
Webb mentioned his work on criminal justice reform in his opening statement, and was then asked about his position on affirmative action, which he laid out in a 2010 Wall Street Journal op-ed titled "Diversity and the Myth of White Privilege." Webb said he supported affirmative action only for African-Americans because of their "unique history in this country, with slavery and the Jim Crow laws that followed."
Former Rhode Island Gov. Lincoln Chafee was also at the debate.
For the latest updates on tonight's debate, visit our liveblog.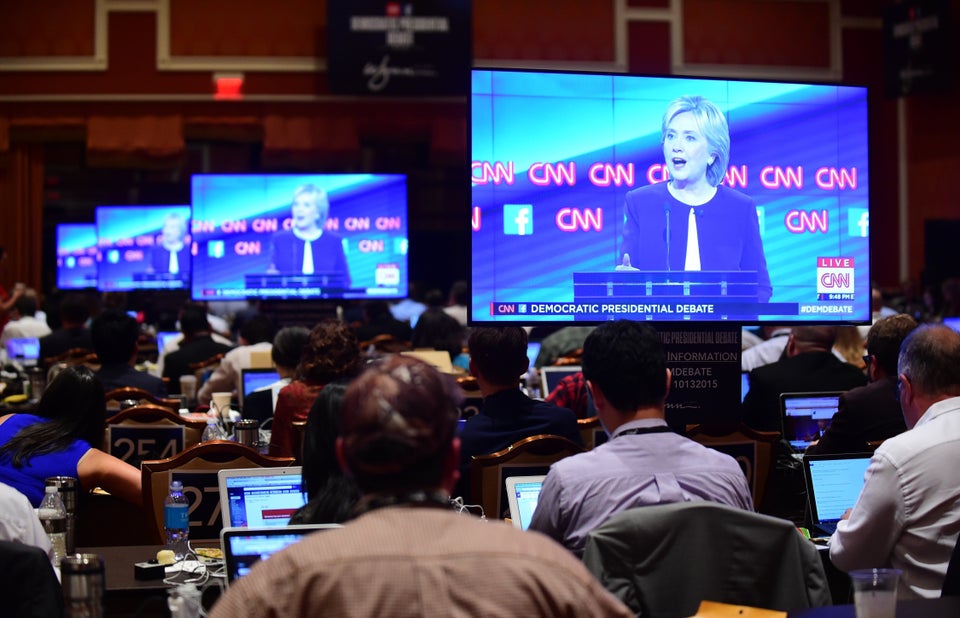 Democratic Debate 2016
Popular in the Community