A "Black Lives Matter" sign at a Maryland church was vandalized on Tuesday for the second time in less than a month.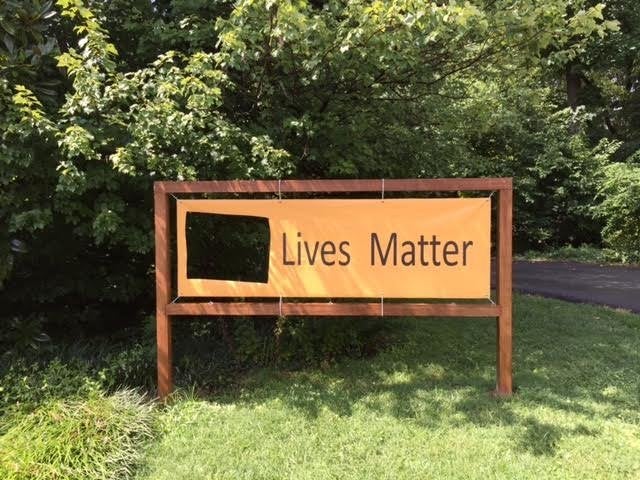 Gabrielle Farrell, a religious leader at River Road, told The Huffington Post that it was a "natural progression" for the congregation to put up the sign as it works to learn what it means to ally with marginalized people living in a broken system.
"Yes, all lives matter," Farrell told HuffPost. "But the 'Black Lives Matter' phrase is voiced by real people calling attention to situations that we wish to call attention to as well. So we don't change the words."
The first time the sign was defaced, on July 29, the church replaced it within a few weeks. And it intends to replace it again.
"We are sad and angry about this violation of our public witness," Rev. Louise Green, the church's minister for congregational life, wrote on Facebook. "We are not backing down and we remain in solidarity with the Black Lives Matter movement, as part of our [Unitarian Universalist Association] social justice action."
This type of vandalism has been seen elsewhere. In Ottawa, Canada, a mural dedicated to Sandra Bland -- a black Texas woman who died in police custody after being arrested during a traffic stop -- was defaced with the words "All Lives Matter" earlier this week.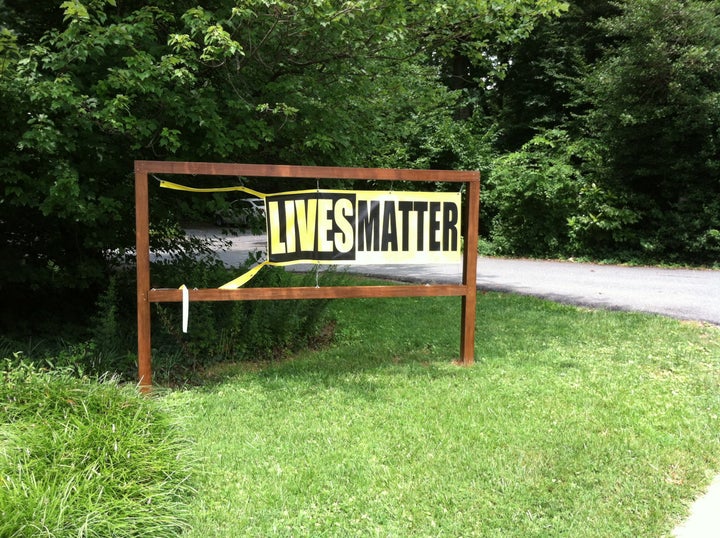 Rev. Jennifer Bailey, founder of the Faith Matters Network and ordained elder in the African Methodist Episcopal Church, believes the impulse to cut the word "black" out of the phrase comes from a deep-seated fear.
"I think there are a lot of folks who nationally see a shift in demographics and a hyper-visualizing of bodies and people who aren't usually seen," Bailey told HuffPost. "And there are people who view that as a threat to their own being. There's a real fear about displacement."
The phrase "Black Lives Matter" isn't meant to suggest that other lives don't, Bailey pointed out. In fact, Black Twitter has been very vocal about sharing the story of Zachary Hammond, a white South Carolina teen who was shot to death by a police officer in July during a marijuana sting. The movement is really about calling attention to the voices, stories, and historical discrimination of black bodies.
Bailey said it's time for Christians to start naming the fear that causes the kind of vandalism that happened in Bethesda.
"In the language of my religious tradition, we call this fear the 'weapon of the enemy' that is used to destroy relationships between God and God's people, and God's people with one another," Bailey said.
"When we begin to open ourselves up to deep pain and loss, we can once again find our humanity, identify with one another, and recognize the institutional racism that has been tearing us apart."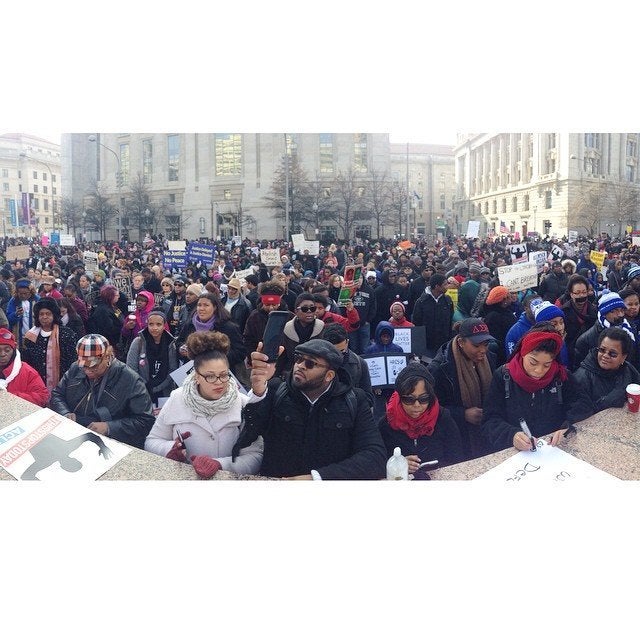 Powerful Black Lives Matter March In Washington
Related
Popular in the Community