A few hours after five protesters were shot at a Black Lives Matter rally on Monday, the group's Minneapolis chapter decided to move ahead with calls for justice in the death of Jamar Clark, a 24-year-old black man shot by police this month.
The shooting, which police on Tuesday blamed on two white supremacists, comes at a pivotal moment, days after Dallas Mayor Mike Rawlings said white men who shoot up public venues are way scarier than refugees.
"I am more fearful of large gatherings of white men that come into schools, theaters and shoot people up, but we don't isolate young white men on this issue," Rawlings, a Democrat, told MSNBC on Saturday.
Since the Sept. 11 attacks, "terrorist" has often been equated with "foreign Islamic extremist," even though self-identified Muslims have committed less than 2 percent of terrorism attacks in the U.S. and Europe in the past five years. White supremacists have always been more dangerous to U.S. citizens than foreign terrorists.
The threat from domestic terrorism prompted the Department of Justice to create a new unit last month. Local law enforcement agencies also have reported more concern with the activities of right-wing extremist groups than with Islamic extremists in their jurisdictions.
"I certainly don't fear ISIS," Steven Thrasher wrote for The Guardian. "I fear the police and their tanks and their tear gas and their guns and the very real possibility that white men who look like them and walk around brandishing guns with impunity could start shooting.
"White supremacy has always been violent to peaceful protest by blacks," Thrasher added.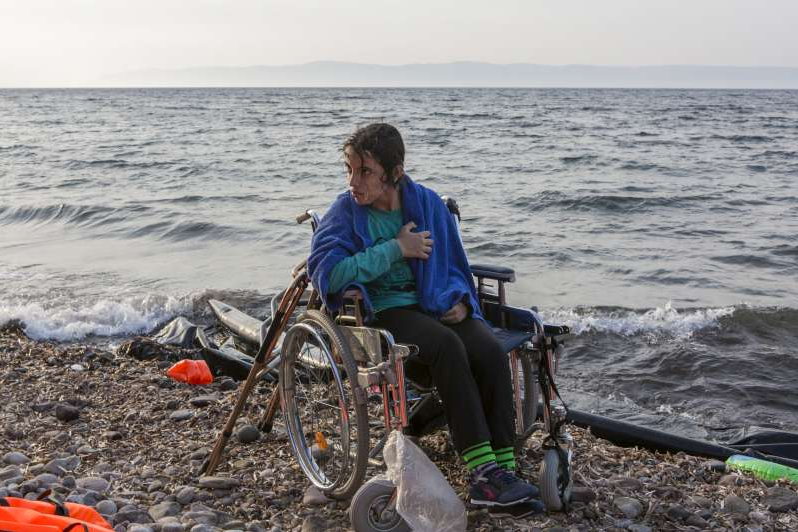 These Are The Terrifying Syrian Refugees Coming To The U.S.
Popular in the Community