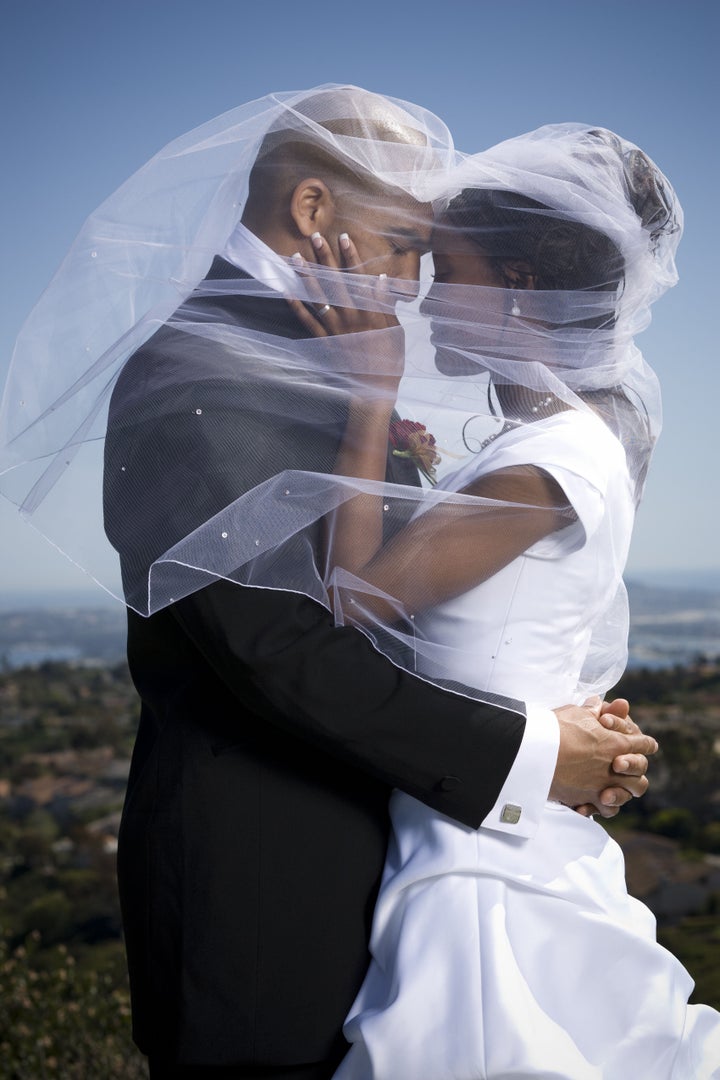 Getting married? Celebrating a wedding anniversary? Share your love with us, here at BlackVoices, and get featured on the site!
Just send us an email detailing your recently past wedding along with a picture of you and your loved one, so we can highlight your love.
We're open to submissions of marriages, commitment ceremonies and milestone anniversaries that have taken place in the past 4 months.
There is no charge for submitting or publishing these announcements, but space is limited and we cannot guarantee your story will be featured. If it is published, the post will become a permanent part of the Huffington Post archives.
We will need the following information in your submission:
1. Your email address2. A picture of the two of you (no group shots. Just the two of you)3. And please include the following information in the body of your email:
Full Names of Celebrators

Date the wedding was held
Ages
Occupations
City of Origin
Hometowns and current town/city of residence
Education Background (college, grad school, etc)
Please tell us the story of how you met, who your love inspirations are and your hopes/dreams for the future. Please keep this to 300 words or less.
Note: Submissions may be rewritten, fact-checked and edited to HuffPost standards.
Popular in the Community