Self-proclaimed devil worshipper Adam Daniels organized the black mass, a satanic ritual that parodied the Catholic mass and denounced Jesus Christ.
"This is not a game," Daniels told Tulsa World before the event. "It's very serious to us."
Here is a peek at what the service looked like:
The event did not go ahead unchallenged, however. Hundreds of people from around Oklahoma and out of state traveled to Civic Center where the black mass took place to protest what they saw as a "complete and open attack on God."
John Ritchie, of the The American Society for the Defense of Tradition, Family and Property, created a petition that garnered more than 100,000 signatures, Oklahoma's News9 reported.
In addition to the hundreds of protesters outside the event, many also took to Twitter to express their concern, anger, fear and even humorous takes on the black mass:
Before You Go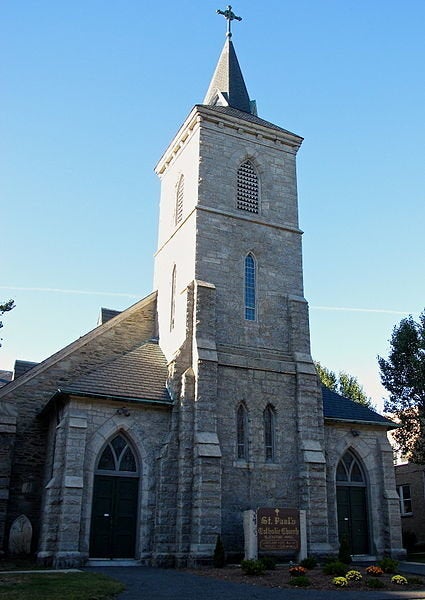 Most And Least Catholic States In The U.S.
Popular in the Community