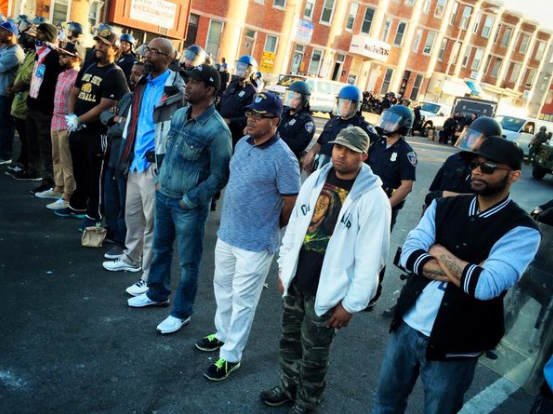 The photo shows a group of black men forming a barrier between police officers and protesters.
They didn't associate with any one group, Applegate told The Huffington Post of the men, but they "were there to protect law enforcement as well as other citizens ― to be an extra layer."
"I thought if people were going to share it, they should know the original source," Applegate told HuffPost. "I wanted to make it clear that it was from April 2015."
"We knew what were were shooting was something special," Applegate said last year in an interview with ABC-affiliate WJLA, adding that he and his colleague were looking to cover more positive angles amid the protests while on assignment for the station. "Our goal was to figure out what people weren't seeing and we found it on West North Street."
Applegate said that, as a photojournalist, he tries to keep his eye out for positive moments while covering difficult news events.
The experience in Baltimore, he told HuffPost, gave him hope "that there's more good than bad out there."
Before You Go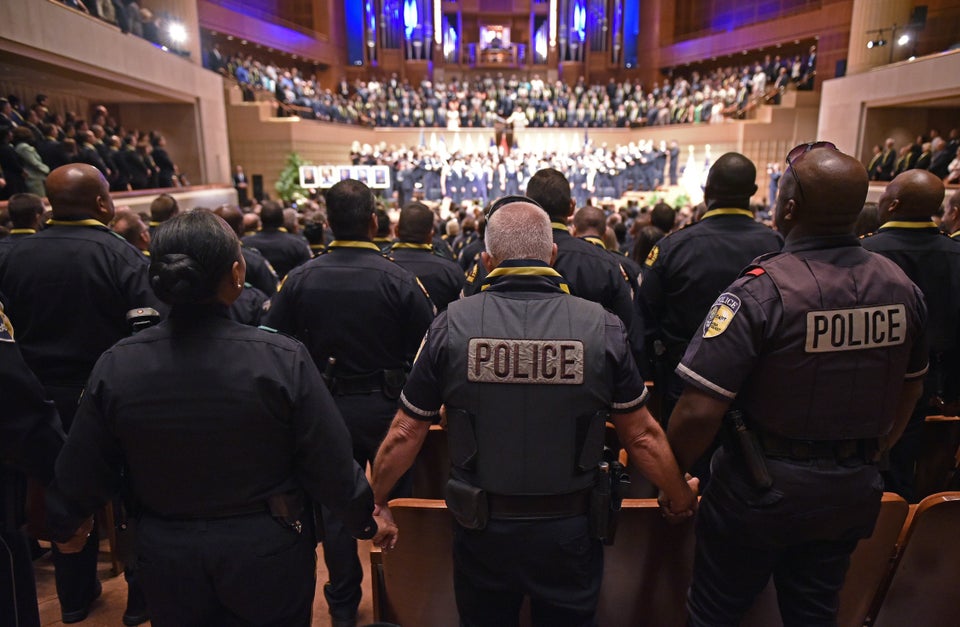 Powerful Images From Dallas Shooting Memorial Service