If you've already rewatched all of "The X-Files" and "The Twilight Zone," and want to check out another addictive sci-fi series, look no further than "Black Mirror." The series first premiered in the U.K. three years ago, but its first two seasons recently arrived on Netflix, thus introducing Americans to one of the best new shows in years.
Created and written by Charlie Brooker, "Black Mirror" adopts the anthology format to tell separate narratives with a different cast for each of its seven episodes. But the truly unsettling terror of the series lies in its futuristic yet relatable tales about the dangerous, depraved and immoral depths humans could slump to if technology takes over. Brooker has described the show as "the way we might be living in 10 minutes' time if we're clumsy," which is a scary enough thought. If you've yet to watch the series, here's why you should binge it over the holidays just in time for the Jon Hamm Christmas Special, which airs in the U.S. on Christmas Day:
It's perfect for fans of dystopian fiction
If 1984 and Brave New World top your list of favorite books, then "Black Mirror" is definitely your new favorite show. It's basically Kurt Vonnegut's Welcome to the Monkey House short stories repurposed in the modern day with our culture's obsession with technology.
It stars actors from "Downton Abbey" and "Game of Thrones"
The show is filled with familiar British actors from "Downton Abbey" and "Game of Thrones," among others. The "Downton" cameos include Jessica Brown Findlay (aka Lady Sybil) in Episode 2, Allen Leech in the pilot and Tom Cullen in Episode 3. Other well-known actors who make appearances include Rupert Everett, Julia Davis ("Love Actually"), Rory Kinnear ("Skyfall") and Donald Sumpter ("The Girl with the Dragon Tattoo") to name a few.
It's quick to binge-watch
With only two seasons of the show on Netflix, at three episodes each, you can binge through the entire thing in under five hours, but we'll warn you -- the episodes are so intense that you may need to take a break and let your mind process what the hell just happened.
It's equally terrifying and heartbreaking
While the series is infused with futuristic technology and the horrifying repercussions it could engender, it's also deeply human at its core. The third episode, "The Entire History of You," is the most devastating and relatable of the whole series (and will be getting a film adaptation produced by Robert Downey Jr.). Set in a world where people can replay all of their experiences and memories, the episode shows the painful lengths of our obsessive nature, especially when relationships and jealousy come into play.
Jon Hamm stars in the Christmas special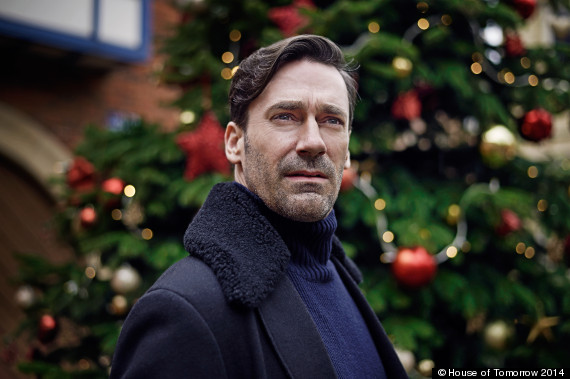 We won't give away the plot of the Christmas special, "White Mirror," just yet (though it's already aired in the U.K.). But we will tell you that Jon Hamm stars in the 90-minute episode as a man who makes his living coaching and training people in rather disturbing ways. He brings a bit of his Don Draper smooth talk to the role alongside co-stars Rafe Spall ("Prometheus") and "Game of Thrones" actress Oona Chaplin. Its the darkest thing you'll watch this Christmas, we assure you.
The Christmas special also has Easter eggs
While the viewing order doesn't matter for "Black Mirror," since all the episodes are unrelated, we do suggest you watch the first two seasons before "White Christmas." The extra-long special makes subtle nods to previous episodes that are more fun to catch when you've seen the whole series. These could be interpreted as one of two things -- either this is Brooker's way of adding easter eggs from his series to excite fans, or it's proof that all the "Black Mirror" universes are connected. Fans on Reddit have listed the Easter eggs/clues they've found in the episode.
The "Black Mirror: White Christmas" airs in the U.S. on Dec. 25 at 9:30 p.m. ET on DirecTV's Audience Network.
Before You Go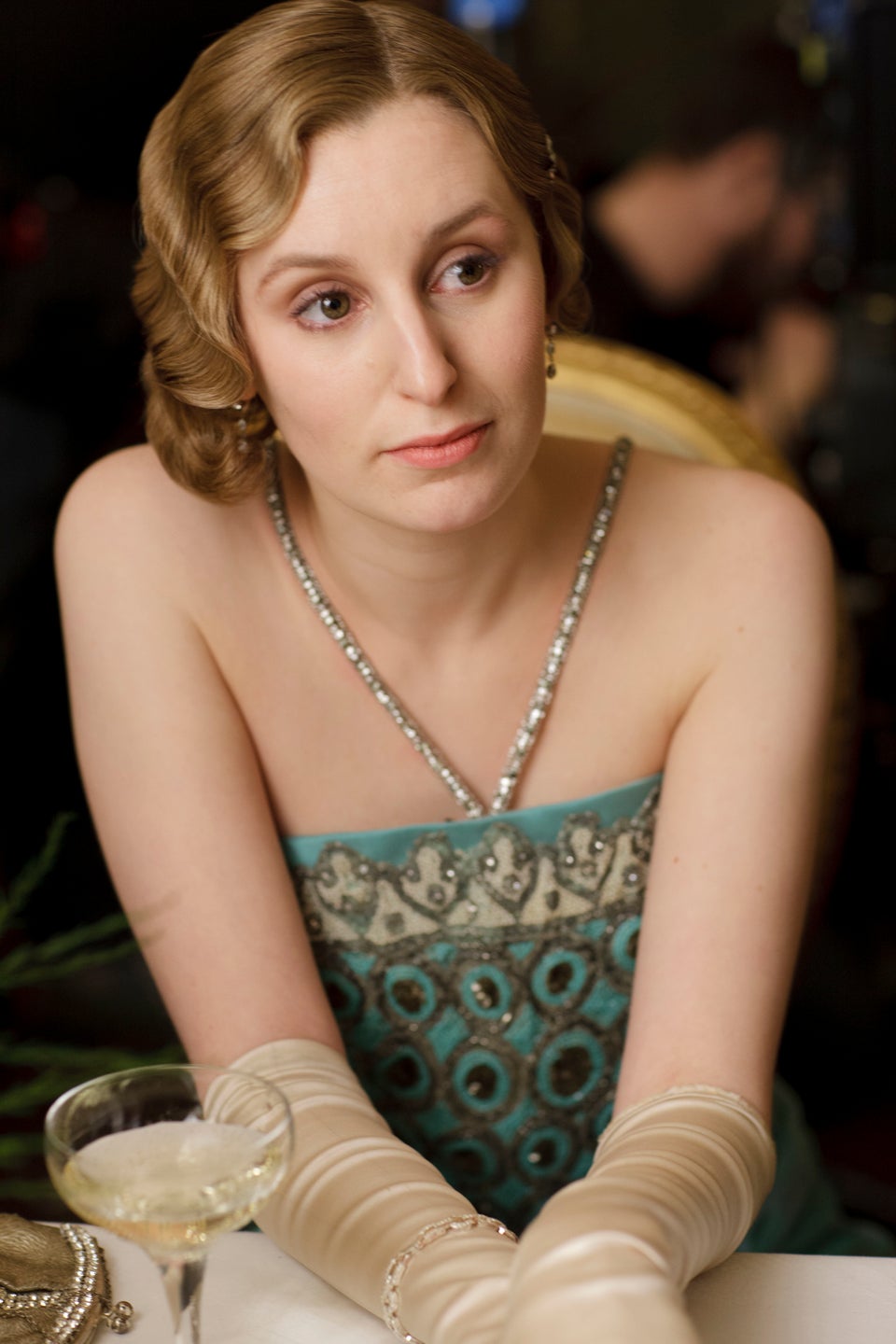 "Downton Abbey"
Popular in the Community