This summer, Aperture Gallery's annual open-call exhibition, also titled "Black Mirror," evokes similar questions to the cult TV show: What happens when reality echoes the trajectory of sci-fi narratives, and even outpaces them?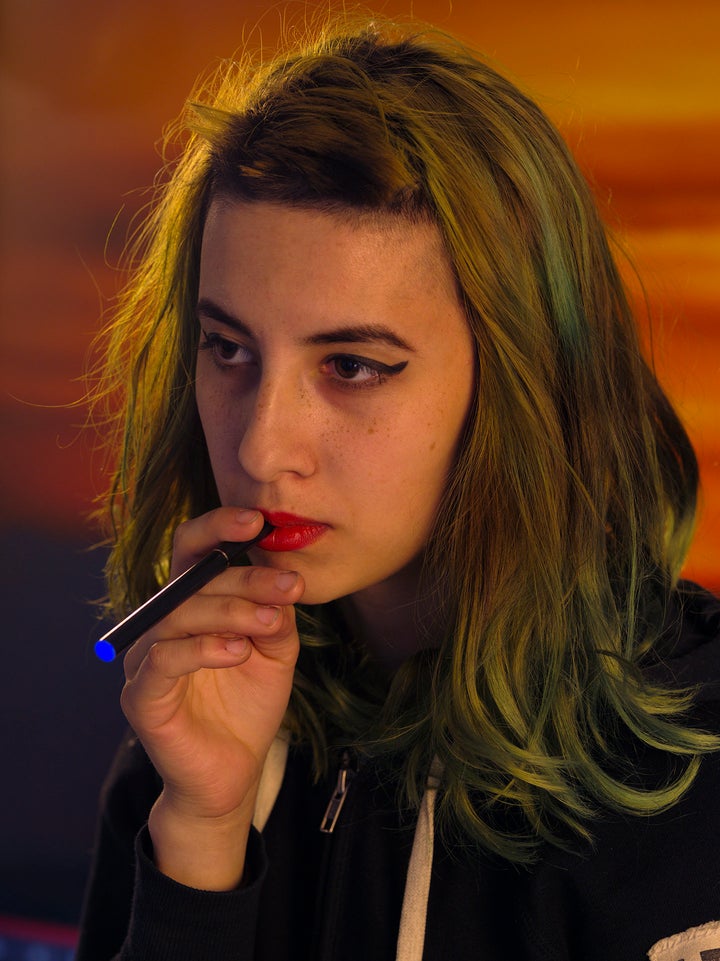 For the uninitiated, "Black Mirror" is a dark, satirical sci-fi series which gained heightened popularity in the U.S. following its release on Netflix. Each episode paints a distinct picture of a nightmarish future, revolving around a contemporary technology hyperbolized and turned rotten.
For example, "The Complete History of You" takes the masochistic ritual of stalking a lover's Facebook timeline to the extreme, when small devices called "grains" are surgically implanted into people's heads, allowing them to record and replay memories at will. Any lie can be proved wrong, any secret can be dug up, and huge chunks of real life can be spent in a passive mode of viewing. 
"We routinely do things that just five years ago would scarcely have made sense to us," Booker added. "We tweet along to reality shows; we share videos of strangers dropping cats in bins; we dance in front of Xboxes that can see us, and judge us, and find us sorely lacking. It's hard to think of a single human function that technology hasn't somehow altered, apart perhaps from burping. That's pretty much all we have left."
The series title "Black Mirror" refers to the dark, reflective surfaces that emerge on our various screens when they're turned off. However, as Aperture points out, photographs have also been referred to as mirrors throughout the history of the medium, and often such mirrors reflect what's dark and what's black. Aperture's callout received over 500 entries, from which 24 were chosen, all representing in some way the dystopian present that out-weirds so many futuristic predictions.
"As today becomes tomorrow and photography increasingly surrounds us, perhaps this medium provides our best gauge of where we are headed," Michael Famighetti, editor of Aperture magazine, explained in a statement.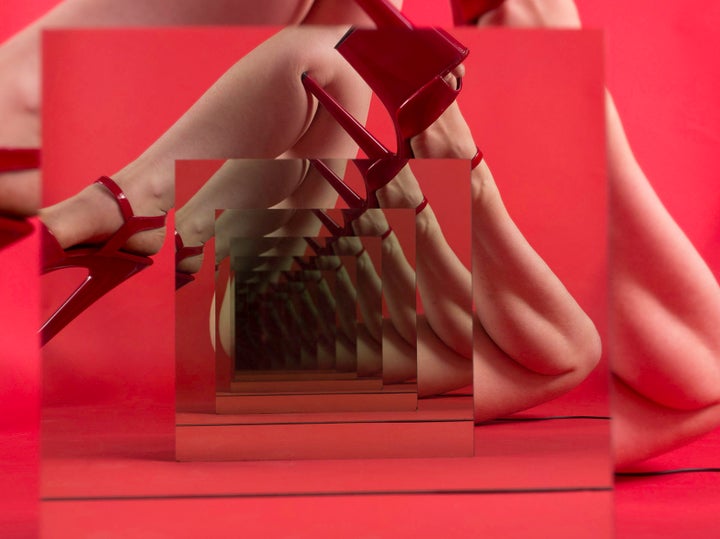 Many of the selected photos revolve around hyper-contemporary phenomena, from Bitcoin to e-cigarettes. Photographer Sarah Meyohas' "Red Speculation" depicts a mirrored echo chamber framing a woman's legs and red stilettos, the image reproduced ad infinitum, receding into a tunnel without end. Yet a key aspect of Meyohas' artmaking is in the valuation of the work, established via a cryptocurrency of her own creation entitled "BitchCoin."
Artist Farah Al Qasimi, who splits her time between Dubai and New York, photographs the unassuming cracks in Dubai's glittering facade, while Italy-based Fabrizio Albertini navigates the life of an Italian border-worker -- one who resides in the area between two countries and must cross the border daily to traverse from home to work.
Spanning themes including capitalism, utopian architecture, environmental decay, science fiction, life off the grid, and a general unease as we catapult into the future, "Black Mirror" is sure to give you all the sleepless nights and nervous stomachaches of its TV namesake. With its provocative imagery gleaned from a young, international set, and its nuanced understandings of the precarious place between today and tomorrow, we could suggest few better ways to freak yourself out. 
"2015 Aperture Summer Open: Black Mirror" runs from July 16 until August 13, 2015, at Aperture Gallery in New York.
Calling all HuffPost superfans!
Sign up for membership to become a founding member and help shape HuffPost's next chapter