One nomination is for creator Charlie Brooker, for Outstanding Writing for a Limited Series, Movie or Dramatic Special. The second nomination is in the Outstanding TV Movie category, where "San Junipero" sits among fellow nominees such as "Dolly Parton's Christmas Of Many Colors: Circle Of Love," "Sherlock: The Lying Detective," "The Immortal Life Of Henrietta Lacks" and "The Wizard of Lies."
The multiple nominations for "San Junipero" mark a cultural shift that's only just begun to boom ― and we're not the only ones extremely excited about this:
While most episodes of Netflix's "Black Mirror" unpack the implications and havoc that technology could potentially wreak on modern society, "San Junipero" added hopefulness to its star-crossed storyline ― a storyline centered on two women in love.
For the unacquainted (spoiler alert), "San Junipero" takes viewers on a massively grand, emotional, '80s-infused roller coaster ride where two women connect, dance to Belinda Carlisle, cry, and find themselves in a digital afterlife called San Junipero. It's only 61 minutes, yet it feels far longer in a heart-achingly brilliant way.
The romantic duo is played by the incomparable Gugu Mbatha-Raw and committed Mackenzie Davis. Mbatha-Raw plays free-wheeling Kelly ― an effortlessly cool character with sharp wit ― while Davis' Yorkie dons glasses, is timid and insecure; this contrast, an opposites-attract affair, makes the budding relationship engaging from the second the two first meet in a boisterous nightclub.
From there, we experience bizarre moments of outfit changes and a Cinderella-esque obsession with midnight amid their getting-to-know-one-another. The intrigue hits an apex after the women sleep together for the first time: Yorkie attempts to find Kelly by searching through various time periods.
Ultimately, we learn that this weirdness is happening because they exist in a virtual world where one's consciousness can be uploaded to ― effectively allowing someone to live forever. Yorkie and Kelly are not dead, like 80 percent of San Junipero's inhabitants, but instead tourists. Yorkie's reason for visiting is that, in the real world, she's a quadriplegic. San Junipero allows her to be an able-bodied woman while, in contrast, it affords Kelly ― an elderly widow ― the chance to be young, free and happy again. There are worldly reasons and matters of the heart that come between the two, but they end up together after all. It is a complex episode with twists, turns and a complete celebration of queer love.
Yes, "San Junipero" actualizes the idea that your body is merely an ephemeral meat sack and your soul can march on without it. That idea of the storyline alone makes it a stunning work of art, but for it to be about two women who ultimately get married in a 1987 dystopia ― when that could not possibly happen ― that's revolutionary. Additionally, at a time when 62 lesbian and bisexual female characters on TV shows have been killed off over the past two years, "San Junipero" takes an unfortunate theme and flips it on its head.
"Television is blazing a path for queer female voices right now, and similar visibility in theater and film is catching up fast – it's about critical mass. It's remarkable," Gubbins told The Guardian.
We couldn't be more excited to see the episode earn the credit it's due. Congrats "San Junipero"! We'll be rooting for you.
The 69th annual Primetime Emmy Awards will take place on Sunday, Sept. 17, and will be broadcast live nationwide on CBS.
Support HuffPost
The Stakes Have Never Been Higher
Before You Go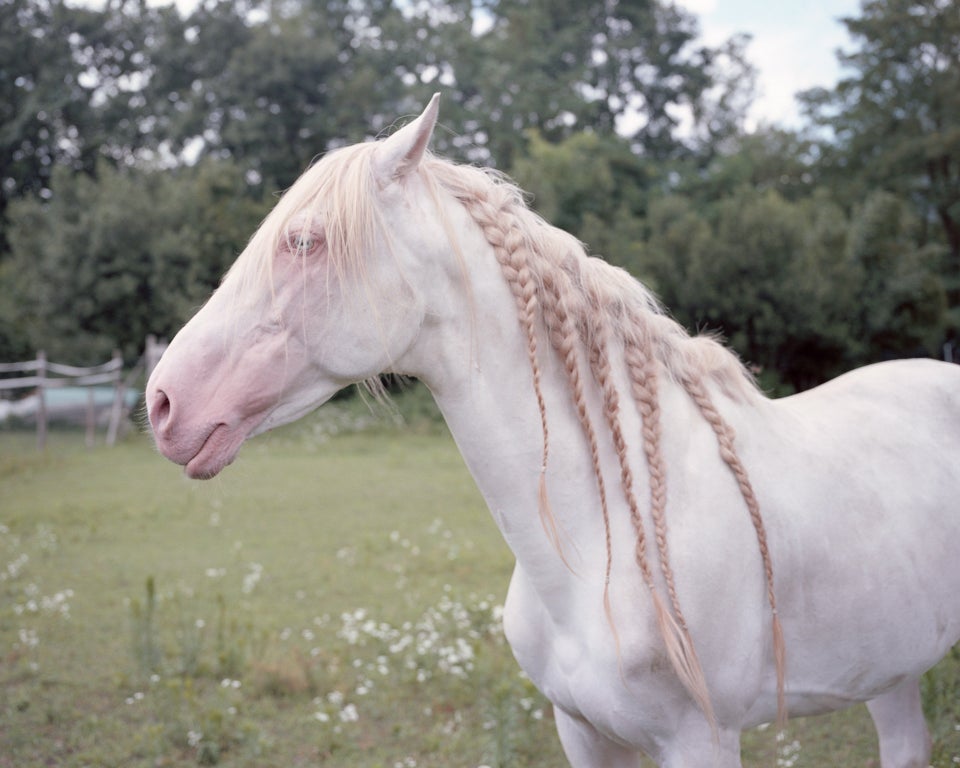 Black Mirror
Popular in the Community