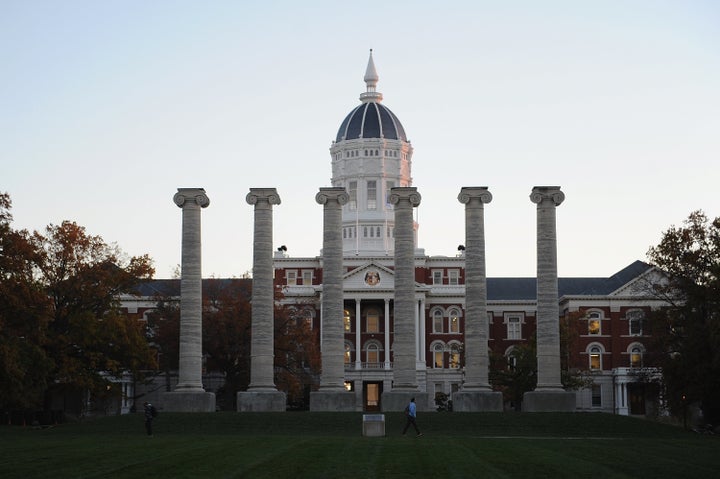 Nearly a year after students protested racial bias on campus, black students at University of Missouri are speaking out against yet another instance of racism they say happened on their campus.
A group of black students claim they were verbally assaulted and called racial slurs by a group of white students on Tuesday.
The black students are members of Mizzou's group, Legion of Black Collegians (LBC). The group shared a statement on Twitter on Tuesday, recounting the details of the incident.
According to the statement, a group of six to seven white students passed two black, female members of LBC when a white woman from the group shouted, "look at those n****rs* looking at us." The black students contacted other LBC members to report that they didn't feel safe, according to the statement. When police noticed the disruption, they approached the group to check out what was going on.
After police got involved, members of the Delta Upsilon Fraternity, whose house the incident occurred near, began recording the encounter and yelling obscene language at the black students. LBC writes that the fraternity members called them "Mizzou PC," "c**ts," "b****es," and "n****rs."
The statement goes on to say that some cops were trying to control the LBC members instead of the white students while one cop "used excessive verbal force WITH his hand on his gun" to try to calm one black student down.
Mizzou officials told HuffPost on Wednesday that they've notified the Office of Student Conduct and the Office of Civil Rights and Title IX. The interim vice chancellor for Inclusion, Diversity and Equity is also meeting with the victims of the attack to offer support. Authorities identified and will question one suspect of the verbal attack, but LBC is demanding tougher repercussions.
Interim Chancellor Hank Foley said the incident does not represent the school's values in a video posted on Twitter. In a statement, he also said that Mizzou is "committed to fostering an inclusive campus environment where all students, faculty, staff and visitors can live, learn, work and feel safe."
"We have zero tolerance for actions like this; if any student is found in violation of the Student Code and/or the University's nondiscrimination policies, they will be subject to discipline, up to and including suspension and/or expulsion," he said. "As we have stated, this is a new day on campus and we take our core values of Respect, Responsibility, Discovery and Excellence seriously."
While the university hasn't announced what repercussions the alleged attackers will face, Executive Director at Delta Upsilon International Fraternity Justin Kirk has placed Mizzou's chapter of the fraternity on emergency suspension while the school investigates.
"Racism and sexism have no place in our Fraternity and we expect our members to be positive contributors to inclusive campus environments," Kirk said, journalist and Mizzou alum Katherine Knott reported on Twitter.
Protests at Mizzou had a trickle effect on campuses across the country and turned the nation's attention to the microagressions and racist practices at universities.
"Any student that selects to intentionally use hate speech on a campus that pushes the morals of 'inclusivity' and 'diversity' does not belong and their presences continues to foster the apparent dichotomy amongst black and white students," the group wrote in the statement. "To say that we are disgusted is beyond an understatement."
LBC notes that Mizzou students are still trying to heal from the injustices they faced last year.
"[Black students] have experienced yet another triggering event to remind them that students still walk amongst peers who feel superior in their privilege," the group wrote. "It is blatantly obvious that all of this superficial work has been nothing more than a discussion with little action behind it. Quite frankly, WE. ARE. SICK. OF. THIS!"
More than one hundred students attended a demonstration condemning the recent attack at Mizzou's student center on Wednesday. The school will hold a townhall Wednesday evening and LBC will hold a group prayer afterwards for students to heal and ask questions.
Additional reporting by Mariah Stewart.
Before You Go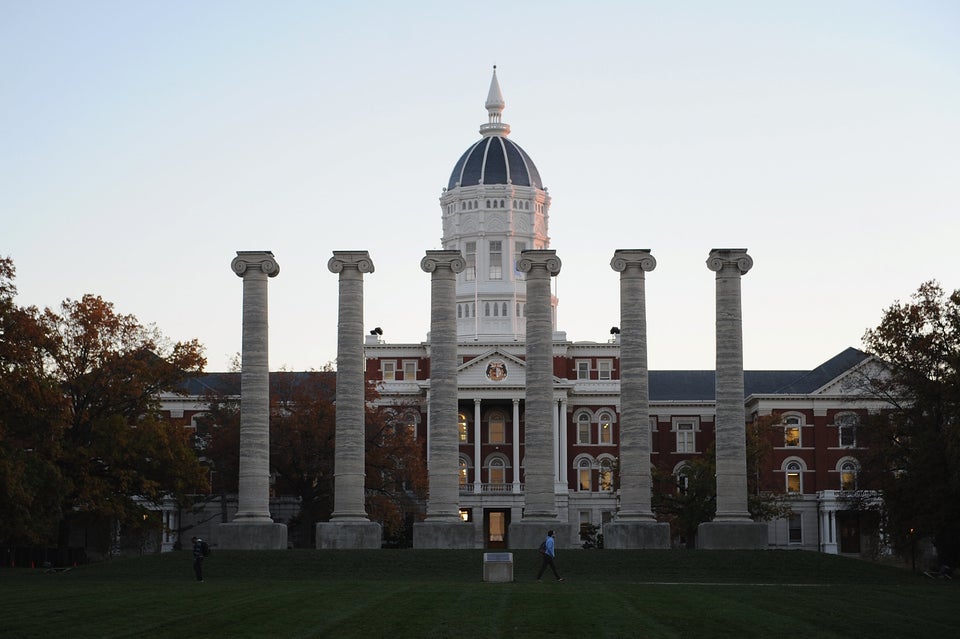 The Deeper Issues At Mizzou
Popular in the Community