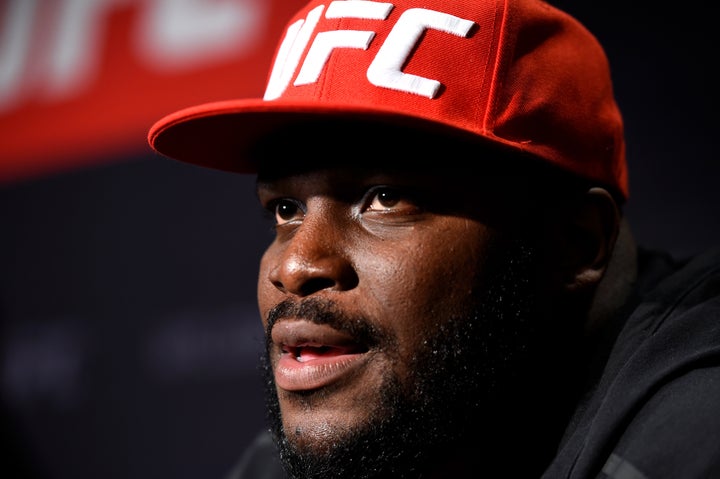 Rescue teams have been deployed throughout the states, but some residents have taken it upon themselves to provide assistance. Among them was Derrick Lewis, a professional MMA fighter from Houston who waded into treacherous waters in the city this week to help hurricane victims, including one man who he says was stranded with his family and toting a Confederate flag.
Lewis, who is popularly known within the UFC as "The Black Beast," has been helping families since Sunday by responding to messages on Facebook and using his Chevy pickup truck to move residents to safer spaces.
"I picked up one guy and his family, his wife ― he just kept apologizing to me, because all he really had was his clothes, and he wanted to take his Confederate flag," Lewis told MMAJunkie on Monday. "He wanted to take that with him, and he just apologized and said, 'Man, I'll sit in the back of your truck, man. I don't want to have my flag inside of your truck like this.' I said, 'Man, I'm not worried about that.'''
"His wife kept hitting him and saying, 'You should have just left it,'" he added.
"I don't care about that," Lewis told MMAjunkie. "I live in Texas. It ain't nothing new. I've been living in the South all my life, and it ain't nothing I hadn't seen before or discussed about. I don't care about that type of stuff. I just wanted to help him."
Lewis told TMZ Sports on Tuesday that he responded to requests for help through messages he was sent on Facebook. He said he also went out on his own "looking around and seeing anyone that need[ed] help."
Lewis posted videos and images to Twitter this week showing how terrible conditions were in Houston and how he worked alongside others to help get residents to dry ground. One tweet read, "It feels good to help people."
It's been five days since Harvey, a Category 4 hurricane, made landfall ― and more rain is expected throughout the week. Lewis said he plans to continue to help as much as he can.
"I've always been that type of guy that I like to help people more than I like to help myself and so I just seized the opportunity," he told MMAJunkie. "The police, they kept getting on the news and saying that they're not going to help no one unless it's a life-or-death situation. Basically, the firefighters said the same thing."
In return, Lewis playfully said he's not asking for much.
"Just send me some Popeyes," he said. "Give me that 12-piece."
Before You Go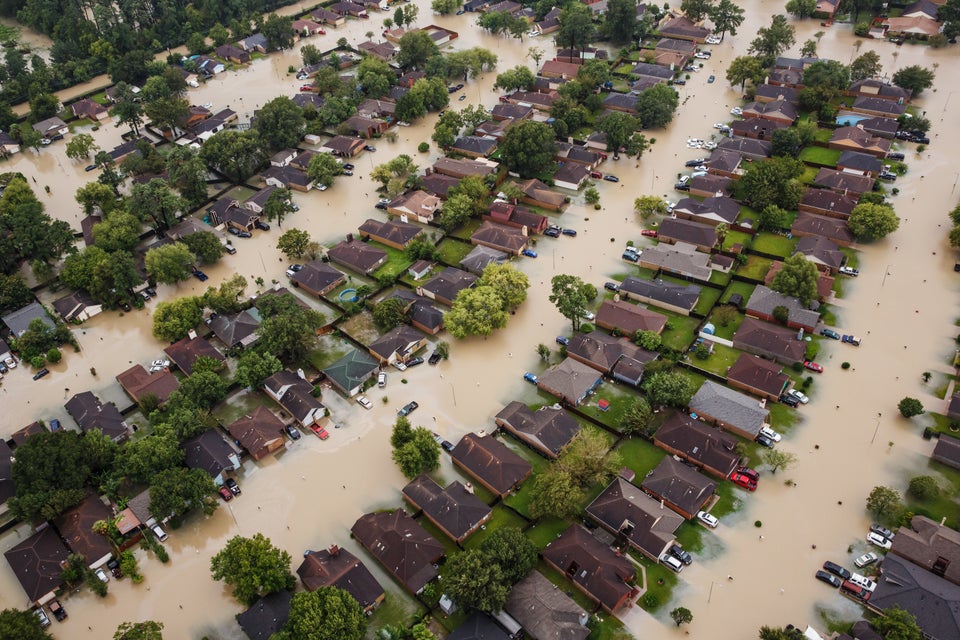 Hurricane Harvey Aerial Images
Popular in the Community