Since 2008, Jezebel.com has conducted a racial diversity report based on the New York Fashion Week runways. Season after season, the site's eagle-eyed team counts and calculates the number of white, black, Latino and Asian models that are cast in each show. Thanks to accusations of racism on the runway underscoring this season's shows, we've been eagerly awaiting Jezebel's findings and the numbers are in.
Based on the 142 Spring/Summer 2014 runway shows (excluding presentations and lookbook) a total of 4637 looks were presented and, of those looks, approximately 80 percent were shown on white models. While that sounds like a lot (and it is), the number is a slightly down from last season's roughly 83 percent -- making way for a larger representation of non-white models on the runway.
It could have been the industry's response to the Diversity Coalition's highly publicized campaign for more black models or simply a change of heart, but the number of black models increased from 6 percent last season to it's current total of 8.08 percent. Latina models came in at 3.19 percent compared to last season's 2 percent, while Asian models experienced a one percent drop from 9.1 percent to 8.1 percent.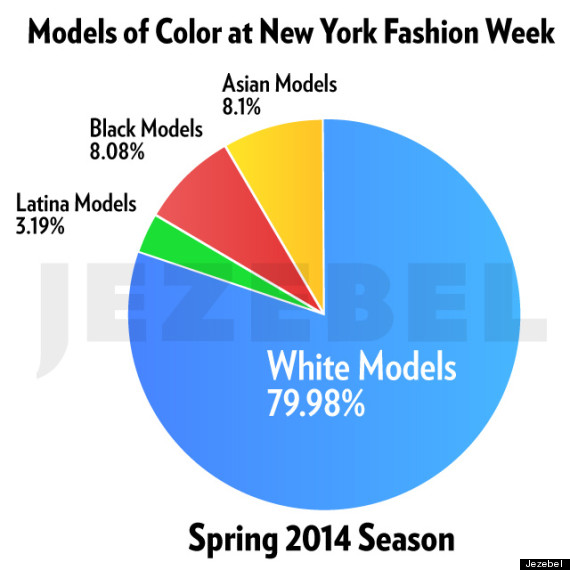 And although the increase is incremental, things are looking up, and fashion activist and leader of the Diversity Coalition, Bethann Hardison has taken notice.
"I see this as a positive step," Hardison told The Huffington Post. "Whether the number moves a decimal or not, the fact that everyone is responding in such a positive way says a whole lot about the synergy of things and how things begin -- and will continue to change."
Zac Posen, Rachel Comey and Diane von Furstenberg were among the short, yet growing, list of designers whose shows boasted 30 percent or more models of colors. Meanwhile Jill Stuart, Lacoste, Band of Outsiders and Victoria Beckham are just a few of the designers who showed between zero and three looks on non-white models.
Although there has been improvement, Hardison says fashion activists must remain vigilant.
"But we're not going to rest on our laurels. I know we're going to have to keep our foot on the gas. As I've always said -- activism requires you to be active."
Head over to Jezebel to see the full report, including an awesome infographic charting the racial diversity at New York Fashion Week from 2008 to the present.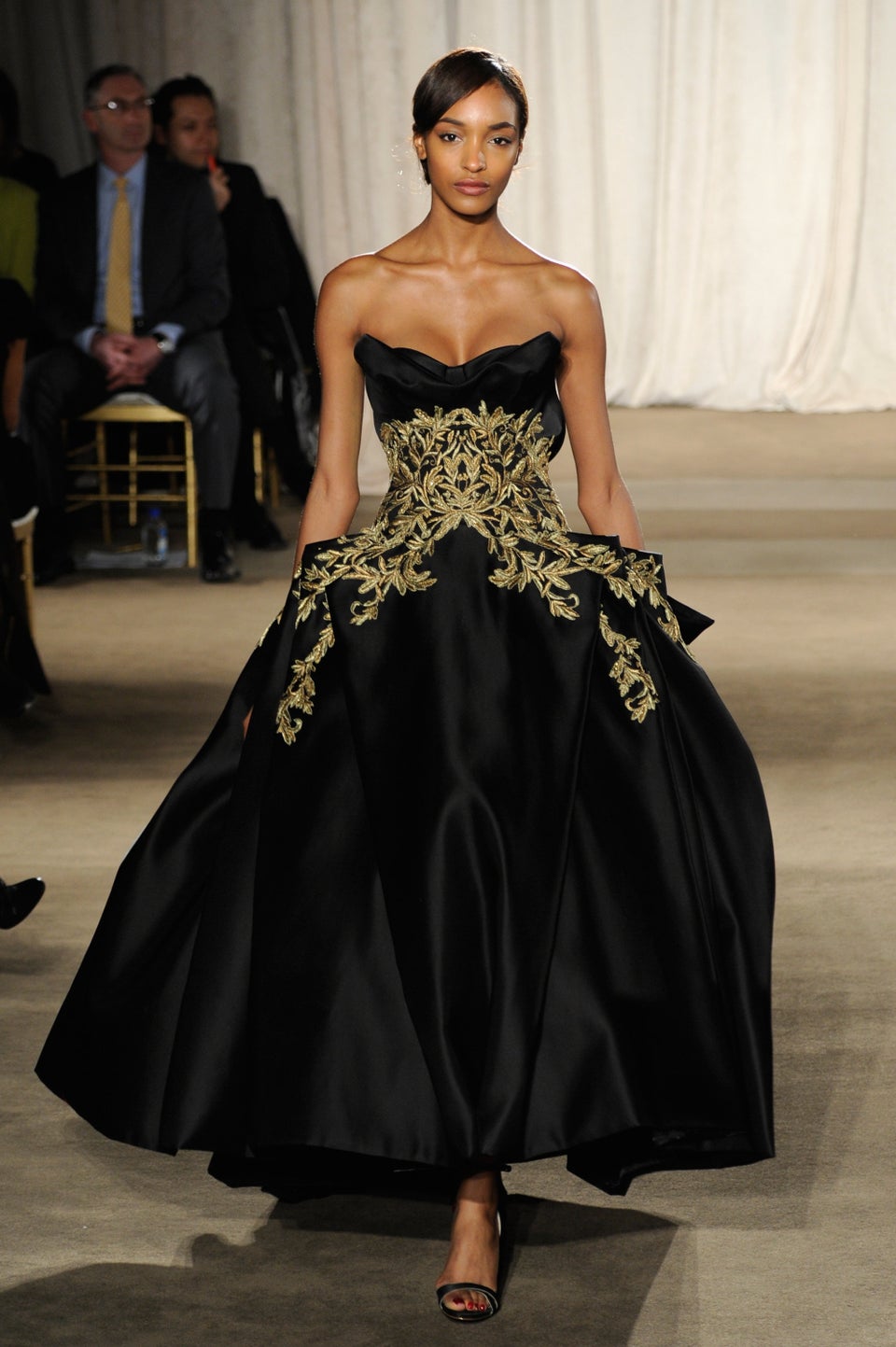 The Top Black Models
Popular in the Community