You may have noticed fear erupting around the globe as stocks plummeted Monday.
China's stocks saw the worst decline since 2007, and European markets closed down as well. In the United States, the Dow Jones industrial average dropped more than 1,000 points in the first minutes of trading, and the S&P 500 and Nasdaq also fell. But it's not time to totally lose it just yet. After all, the market could just be self-correcting, and there wasn't anything too shocking about what happened Monday morning.  
Twitter, though, probably disagrees. As markets fluctuated, the hashtag #BlackMonday went viral around the world. A time-lapse map produced by CartoDB, a company that focuses on location-based data visualization, shows the rise of the hashtag over a 24-hour period ending around 2:30 p.m. ET on Monday.
Here's what that looks like, in GIFs:
Sunday, 3 p.m. ET: Things are pretty calm. There's an occasional tweet every hour or so, and it stays this way for the rest of the day, since people are probably out trying to enjoy their weekends.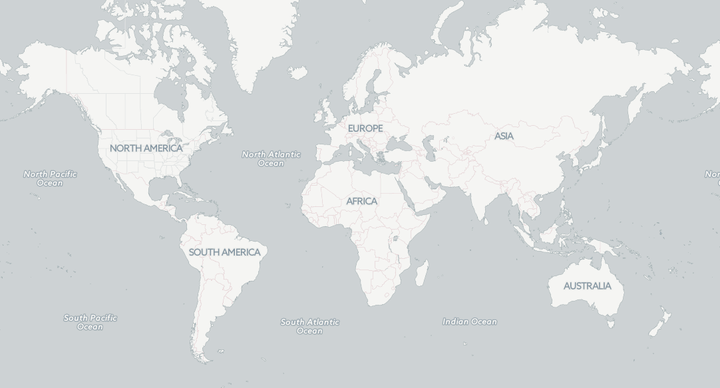 Sunday, 10 p.m. ET: People get restless. In the U.S., they want to go to bed but end up checking Twitter. A few more warning signs of a #BlackMonday emerge in Asia and Europe.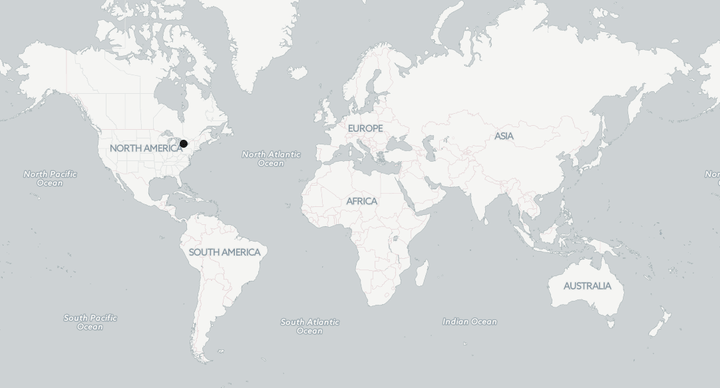 Monday, 3 a.m. ET: Europe woke up and started freaking out. The U.S. soon caught up.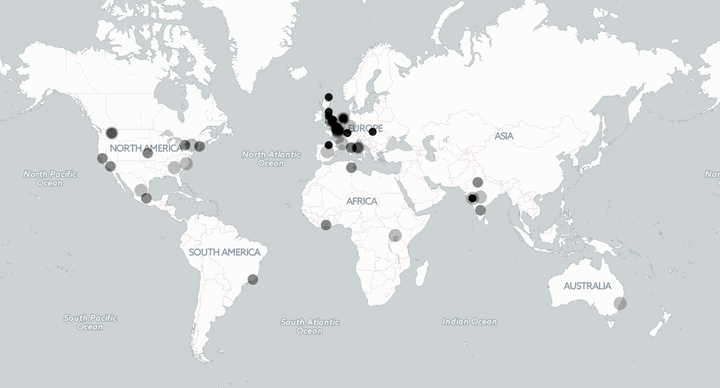 Monday, 7 a.m. ET: The world starts losing its mind together. People weep for their savings. Trading opens in the U.S. and the Dow plunges, making things even sadder.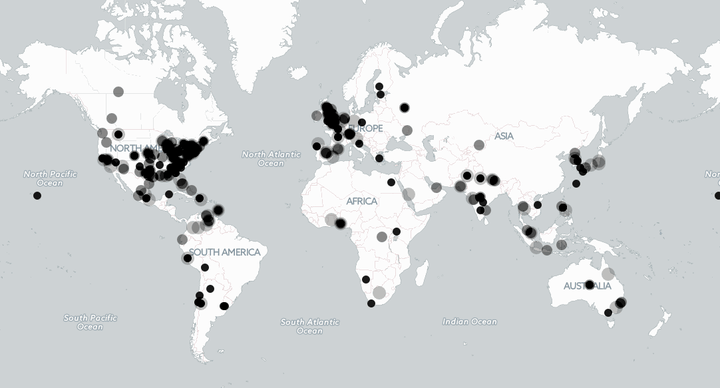 Monday, 12 p.m. ET: #BlackMonday officially takes over the world! Doom, gloom, etc.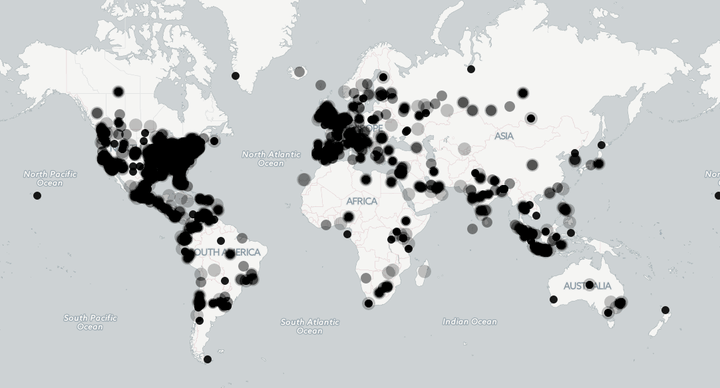 Click here to view the full timelapse.
Calling all HuffPost superfans!
Sign up for membership to become a founding member and help shape HuffPost's next chapter