PHILADELPHIA ― When the mothers of black men and women, boys and girls, who have died in racially charged situations took the stage at the 2016 Democratic National Convention on Tuesday, the crowd went wild.
The women of "Mothers of the Movement" were met with a standing ovation and chants of "Black Lives Matter" before they spoke about why they stand with Democratic nominee Hillary Clinton.
The group includes women who have lost their sons and daughters to police and gun violence ― deaths that fueled the Black Lives Matter movement and The Movement for Black Lives.
"So many of our children are gone, but they are not forgotten," said Geneva Reed-Veal, the mother of 28-year-old Sandra Bland, who died in jail last year following a traffic stop in Waller County, Texas, that escalated.
"I'm here with Hillary Clinton tonight because she is a … mother that will say our children's names," Reed-Veal said, referencing the "Say Her Name" campaign that began following Bland's death. She encouraged people to vote for a "president who will help lead us down the path toward restoration and change."
Lucia McBath, the mother of 17-year-old Jordan Davis, said she wakes up every day thinking about her son and wants to ensure that his death doesn't overshadow his life. Davis was gunned down at a Florida gas station in 2012 by a white man who said the teenager's music was too loud.
"I lived in fear that my son would die like this. I warned him that, because he was a young black man, he would meet people who didn't value him or his life," McBath said. "That is a conversation that no parent should have with their child. Hillary Clinton isn't afraid to say that Black Lives Matter. She isn't afraid to sit at a table with grieving mothers.
"We're going to keep using our voices and our vote to protect leaders like Hillary Clinton so that this [group] of heartbroken mothers stops growing," McBath added.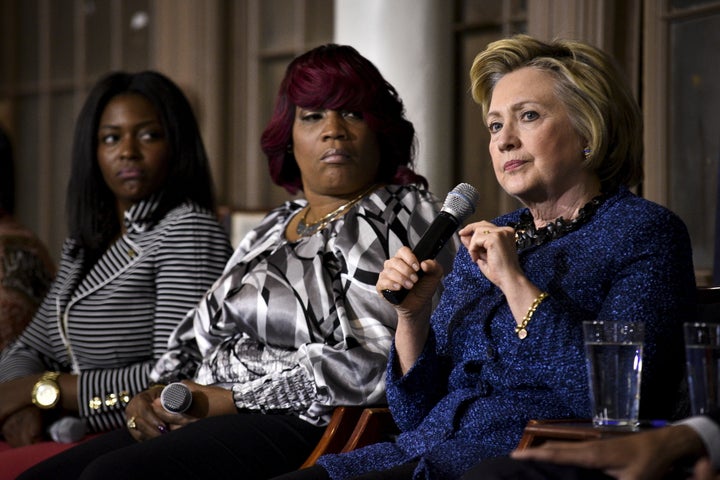 Some of the women who took the stage lost their children during or after encounters with police. They included Gwen Carr, the mother of Eric Garner, 43; Lezley McSpadden, the mother of 18-year-old Michael Brown; Wanda Johnson, the mother Oscar Grant, 22; and Maria Hamilton, the mother of 31-year-old Dontre Hamilton.
Gun violence claimed the lives of children of other women on the convention stage. They included Cleopatra Pendleton, mother of 15-year-old Hadiya Pendleton; and Sybrina Fulton, the mother of 17-year-old Trayvon Martin.
Fulton said that she is "an unwilling participant in this movement."
"I would not have signed up for this," she said, adding that Clinton is passionate and understanding enough to support mothers who have lost their children to such violence.
Fulton said she believes Clinton will lead the fight for common-sense gun control, and will present a solid plan to address the divides between police and communities.
"This isn't about being politically correct," Fulton said. "This is about saving our children."
Before You Go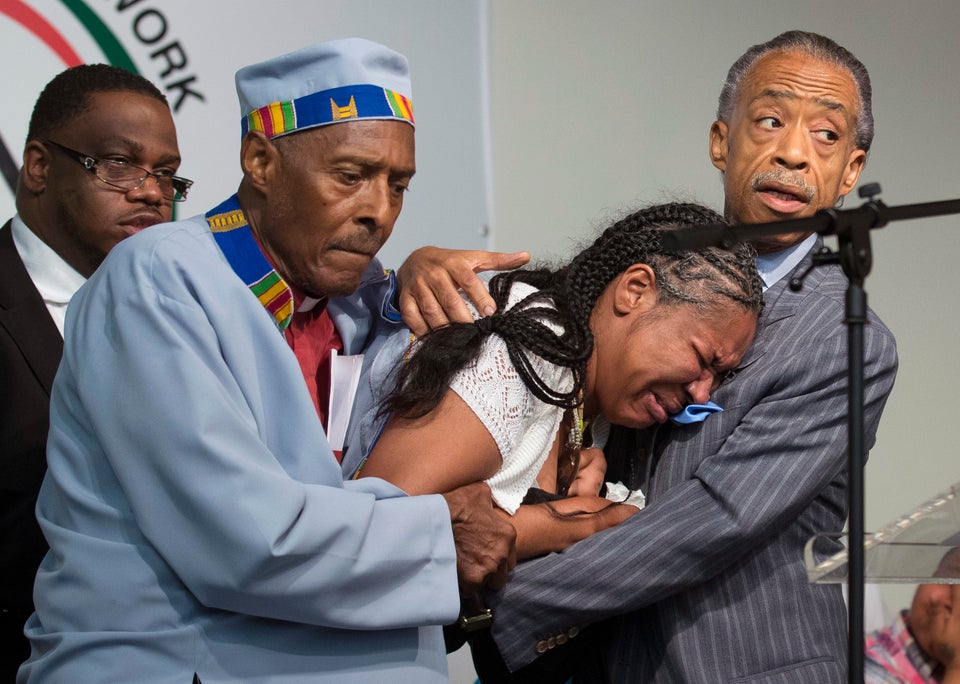 Eric Garner
Popular in the Community