Leave it to Burger King Japan to create a burger based on an anime character.
The fast food chain recently unveiled the "Kuro Ninja," or "Black Ninja," burger, which includes two black buns, a Whopper patty, hash browns and a slab o' bacon for a tongue.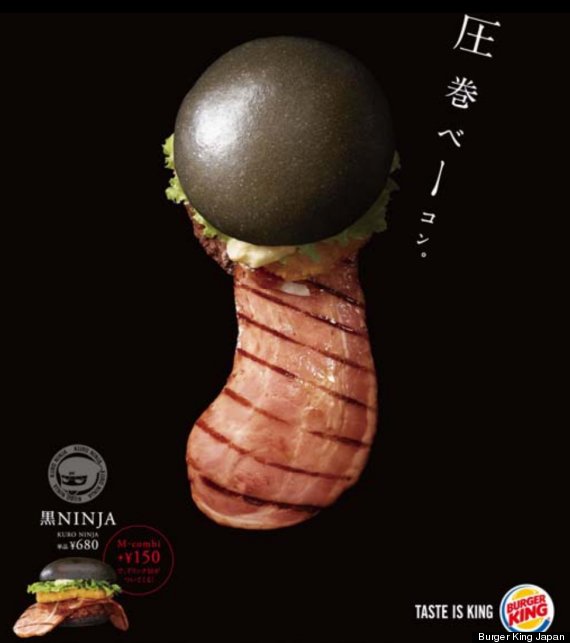 Apparently, the burger chain sought to one-up itself by enhancing its first black-bunned burger released in 2012. Last September, the Japanese branch introduced the "Premium Kuro," a burger that included a bamboo charcoal bun and black ketchup (flavored with squid ink).
As Death And Taxes notes, Burger King did not give any explanation as to why a ninja would stick his tongue out. Either way, we're sure many customers will appreciate the enormous slice of bacon.
The 680-yen (nearly $7.00) speciality will be available for a limited time in Japan starting Oct. 25.
Before You Go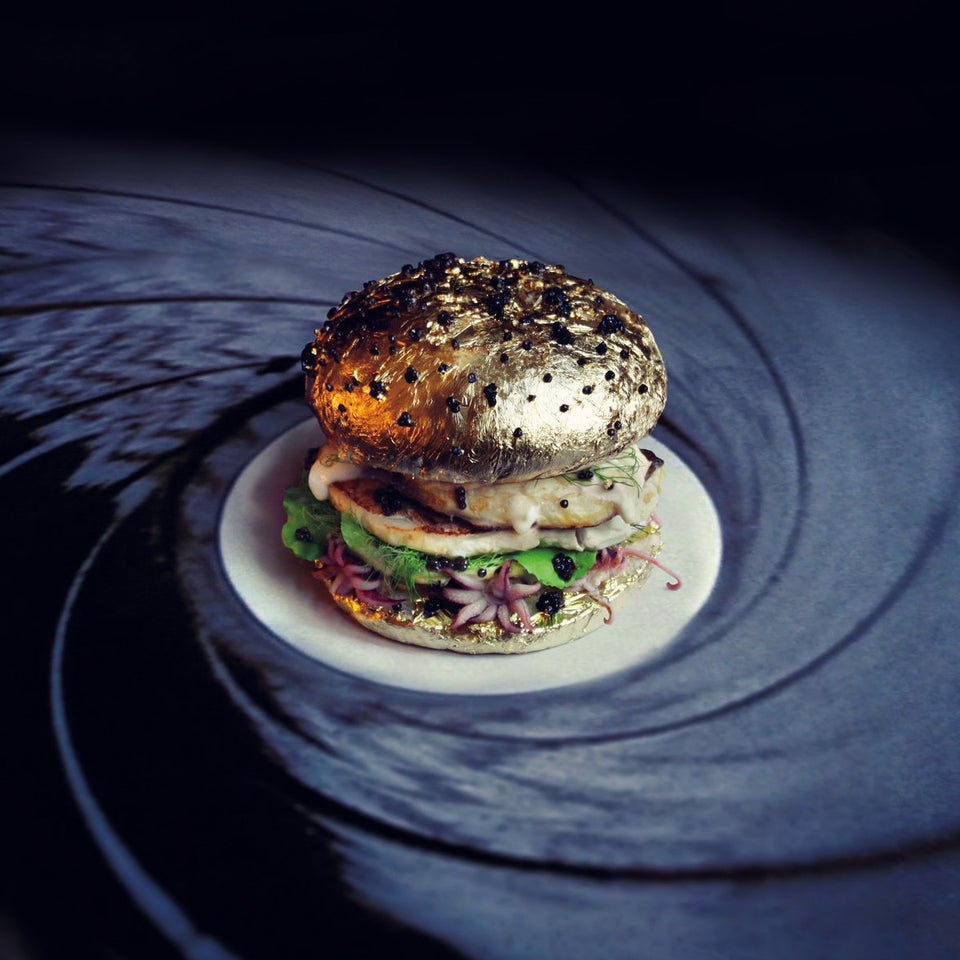 "Fat & Furious Burger" Creations
Popular in the Community