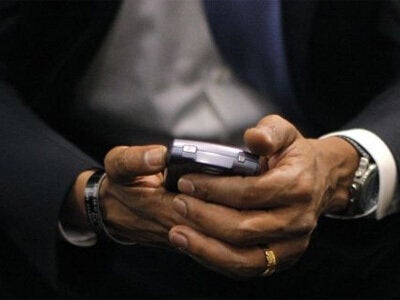 The recently observed Black History month presents the opportunity for individuals worldwide to focus on the accomplishments and contributions of Black citizens in America. Often, this focus is directed at the heroic efforts of men and women who led and participated in the civil rights movement and who were the "first" African Americans in a specific endeavor. There also has been significant work done on the magnificent contributions of men and women who were behind the scenes in the civil rights movement. Without the support of these unsung heroes and sheroes, the civil rights movement would not have been as successful as it was, and all Americans are indebted to these individuals who moved this country closer to the ideals that the movement espouses.
However, on the heels of the most recent Black History Month, I would like to take a slightly different approach. Many Black communities are suffering from unemployment, underemployment and many other negative economic indicators that impact the quality of life for individuals living in these communities. Given that recent models of economic transformation do not appear to be yielding the desired results for Black communities, maybe it's time to re-evaluate some historical perspectives on how best to bring economic prosperity to Black communities.
According to James Clingman Jr. in a 2010 article titled "Buying Black - the Ebony Experiment," there is $850 billion moving through Black consumers' hands each year, with 90 percent of that amount going to businesses owned and controlled by non-black businesses. That is a vast amount of revenue that never makes its way to the African American community. Could there be a connection between the economic health of a community and the amount of money spent in the businesses within that community by its residents? Examples of successful ethnic enclave models around the country suggest that, at some level, residents within a community do indeed economically enhance that community when there is a significant amount of patronage of local businesses. Given the severe poverty and bleak economic reality found in many Black communities, it might make sense to examine the strategies that parallel this concept and helped produce, according to Juliet E.K. Walker's The History of Black Business in America, the "Golden age of Black Business From 1900-1930."
This sounds like the "double duty dollar" concept from the early 1990's! The double duty dollar concept states that if Black consumers buy goods and services from Black-owned businesses, the dollars spent have a doubling effect: the spending power of the dollars being transferred from the Black consumer to the Black business owner. This "doubling" effect creates an additional flow of capital within a community that has significant impact on new opportunities, jobs and local businesses. Does this strategy have relevance in the current efforts to revitalize African American communities throughout the country? If Clingman's math is correct, there is $765 billion spent by Black consumers that never touch Black business or the Black community. Perhaps the reduction of the 90 percent "dollar flight" from Black communities could be a significant catalyst to improve the quality of life and economies in Black communities throughout the United States.
John and Maggie Anderson examined this question with their "Ebony Experiment," which consisted of a year-long commitment to purchase all of their goods and services from Black-owned businesses. Can this double duty dollar concept be revisited or should it even be considered? There are numerous ethnic enclaves throughout the country that do a high level of business among community members. Many of these communities have healthy local economies and understand the importance of supporting businesses located where they reside. However, for this concept to have any traction in Black communities, businesses have to provide quality services and products as well as creatively integrate themselves in the community. Sponsorships, mentoring, leading community improvement projects and philanthropic activities are just a few innovative ways businesses can be a value-add to a community. This is important because community, consumer and business must all get value for their efforts in this concept of reciprocity.
This is not to suggest that Blacks only buy from Black-owned businesses. Also, it is not realistic for African Americans to make all their purchases from Black-owned businesses. America should be a country where goods and services are consumed from businesses that provide the highest quality and value regardless of ethnic origin. Still, any percentage of the $765 billion spent outside of Black communities could make a significant impact on some of the economic issues currently facing many Black communities. At the end of the day, what is good for Black communities, and all communities of color, strengthen the American economy and allows the United States to remain globally competitive. Therefore, in the spirit of Black History month, maybe we should take a minute to examine current problems through a historical lens and look at the solutions that have been offered by some of the great minds of the past. Perhaps these voices can inform us of how to best proceed in the times we now face. As Edmund Burke warns us, "Those who don't know history are destined to repeat it."
Related
Popular in the Community