The younger sister to T'Challa (aka the Black Panther) is an Afrofuturistic engineer who can build technologically advanced societies and fully heal spinal bullet wounds in less than 24 hours. She's the most intelligent person in the Marvel Cinematic Universe and leads Wakanda, the most advanced society in the universe. She also happens to be a 16-year-old unapologetically black princess who isn't afraid to tell a white man, "Don't scare me like that colonizer."
Letitia Wright, who plays everyone's new favorite Disney princess in her breakout "Black Panther" role, told HuffPost how much it meant to both her and the film's audiences for director Ryan Coogler and writer Joe Robert Cole to write Shuri as a multidimensional character.
"[Shuri] shows that when you have people coming together to just take time to make characters well-rounded, well-thought-out, not one way, amazing things like that happen," the Guyanese actress told HuffPost. "Having a character arc and journey is refreshing, so it's good writing ... Now there's a breakthrough of [audiences] seeing people [they] relate to and that's refreshing."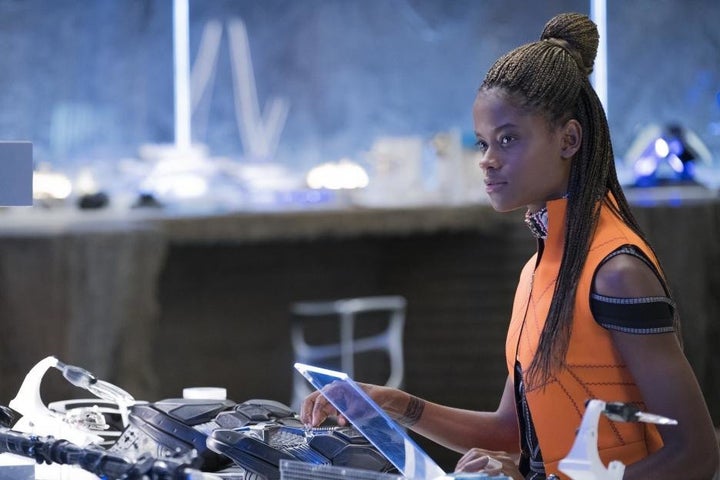 Shuri lit up the screen with her carefree demeanor and unfiltered words each time she graced a scene. Her youthfulness was refreshing, yet her wisdom and courage shine through in the film as she guides Martin Freeman's Everett Ross through an aerial battle while physically taking on another fight of her own.
Wright said even she was surprised at the boldness of blackness and the motherland shown on-screen. But from comic book pages to the MCU, the marriage of positive images of Africans with technology in "Black Panther" is important for fans to see, she said.
"Even reflecting on it now, I can see little glimpses of when they go down to the Great Mound and go down to Shuri's lab how beautiful that is. Just seeing that there's young kids in Shuri's lab, teenagers and people coming together to create technology. That's beautiful," she said. "All together, it means a lot to see the continent in that way and see the motherland in that way 'cause it's such a beautiful place."
The actress also said she hopes young girls will unlock their potential when watching Shuri, especially when it comes to STEM, where women of color made up less than 10 percent of working scientists and engineers in the U.S. in 2015.
"I hope it inspires them and I hope it does [so] positively. I hope it sparks the next person," Wright told HuffPost.
This isn't the last fans will see of Shuri. The princess of Wakanda will also have "a cool little part" in "Avengers: Infinity War," premiering in May. And, fingers crossed, maybe fans will get to see Shuri as the Black Panther one day.
Before You Go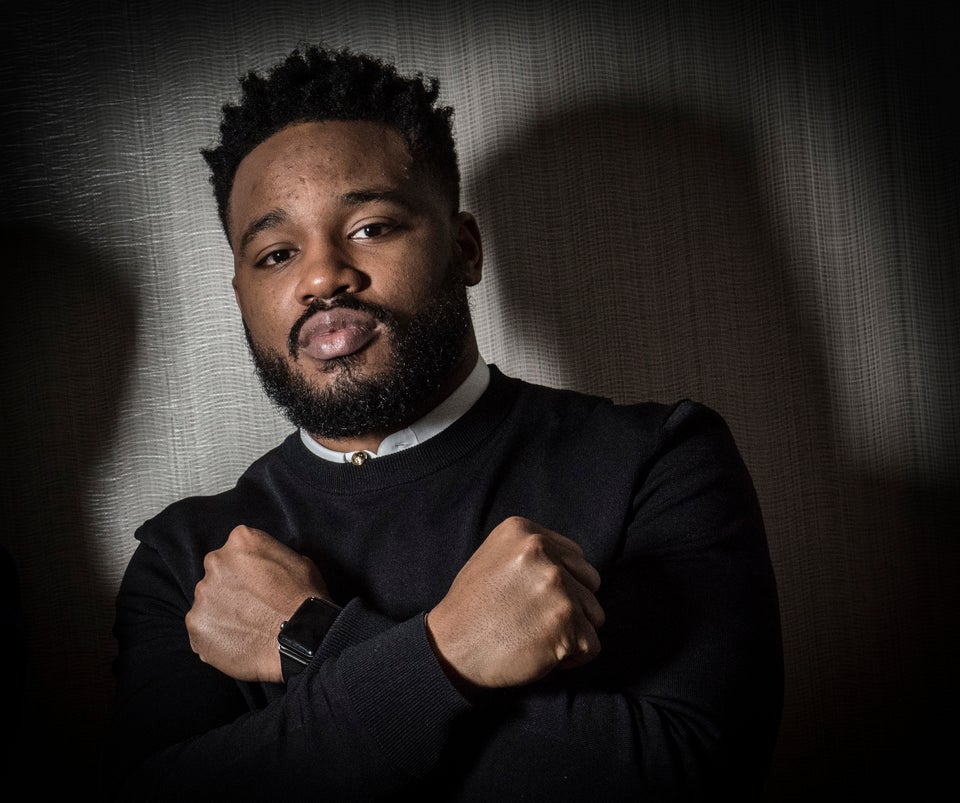 The Black People Behind The Scenes Who Made 'Black Panther' A Reality
Popular in the Community