Sandra Bullock says she "started to cry" when she saw the "Black Panther" cast on the 90th Academy Awards red carpet during an interview with "Access Hollywood" on Sunday.
"I started to cry backstage when I was telling them [the movie's cast] how much the film meant to me as a woman, but how much it meant to me as a mother," she said.
"That says a lot about where we are in this world and in the world of superheroes."
Of her love for "Black Panther," Bullock told a heartfelt anecdote that stresses the dire need for representation in entertainment:
"I'm so grateful to Marvel because about five years ago, my son asked me if there were any brown Legos," she said.
"And I said, 'Yes, there are,' and I got a Sharpie and I turned Spider-Man brown, I turned the Legos brown, and I don't have to turn them brown anymore."
Bullock said her children were still too young to see the critically acclaimed film, but her daughter apparently really loves wearing the "Black Panther" mask:
"I bought her swag before it even came on. She runs around in the 'Black Panther' mask. Which is scary when she comes out of the dark."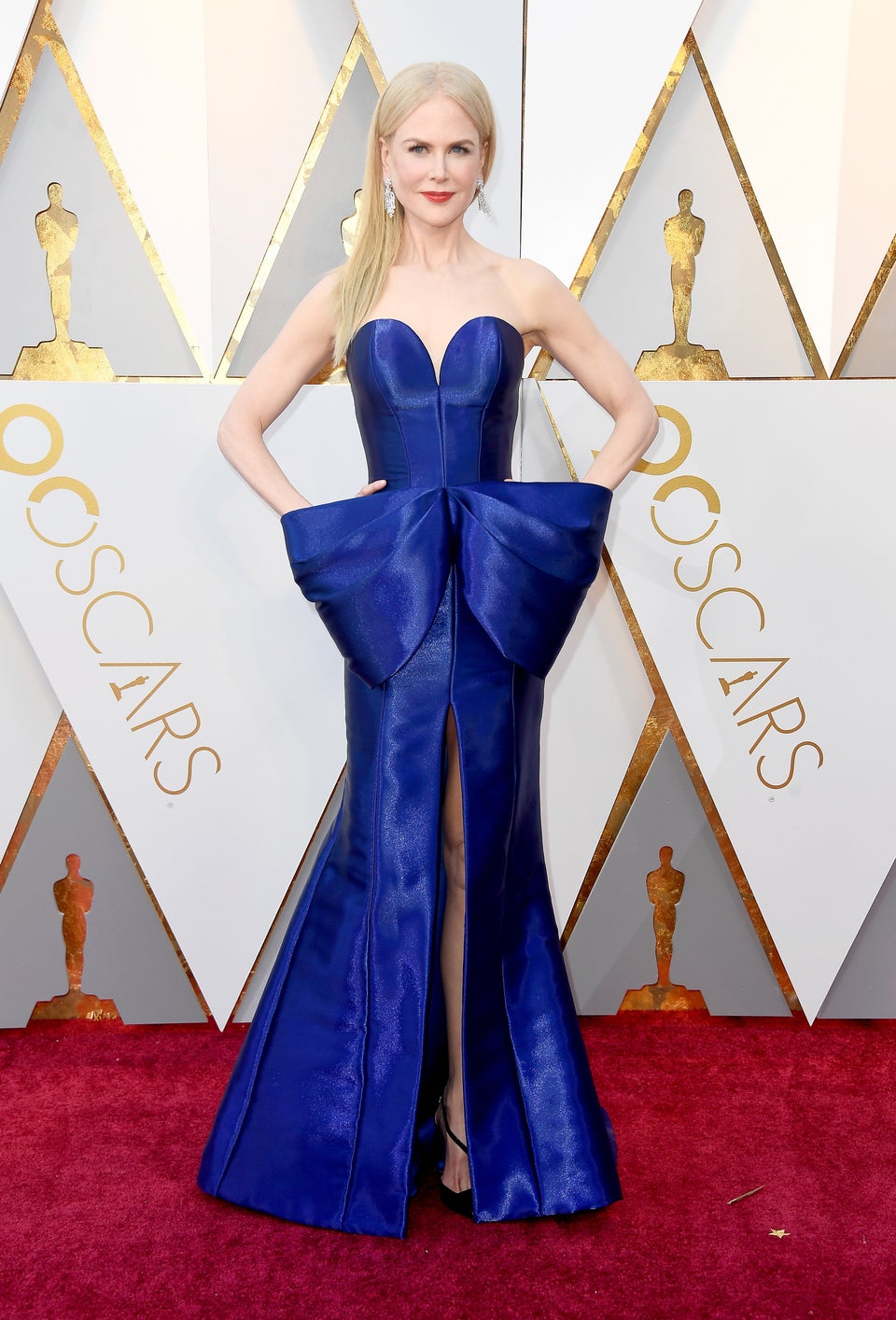 Oscars 2018 Red Carpet Looks