The Ryan Coogler-directed film has become the first superhero movie to be nominated for best picture in the drama category at the Golden Globes. A slew of stars, including the film's own Danai Gurira, announced on Thursday the nominations for the 76th annual ceremony to be held in January in Beverly Hills, California.
The film, which became the highest-grossing solo superhero film to date earning $1.3 billion worldwide, was also nominated for best original song for Kendrick Lamar's "All The Stars" featuring SZA and best original score for Ludwig Göransson's work on the film.
"Deadpool" is the only other superhero to break into the best picture categories at the Golden Globes and was nominated for best motion picture, musical or comedy in 2016 with its star Ryan Reynolds also getting a nod.
Marvel has made a heroic push for the film in recent months by hiring Oscar strategist Cynthia Swartz to lead the campaign for awards season with the support of Marvel President Kevin Feige and a "significant awards season budget."
"I would like to see the hard work and the effort and the vision and the belief of the talented filmmaker Ryan Coogler, who sat across the table from us a few years ago and said, 'I have been wrestling with questions about my past and my heritage and I think I really want to tell a story within this movie,'" Feige told The Los Angeles Times in an interview. "And that he did it so unbelievably well and with so much impact … seeing that potentially being recognized is what excites me the most."
"Black Panther" fans were understandably excited about the awards recognition given the film's major cultural impact.
The cast of the Marvel movie recently awarded the first recipient of The Black Panther Scholarship, which funds a full grant to Loyola Marymount University worth $250,000.
"We know that if we want to live in a world that looks more like Wakanda, the first step is you invest in women and girls," Gurira said at The Hollywood Reporter's 2018 Women in Entertainment event.
Now, let's say it all together...
Before You Go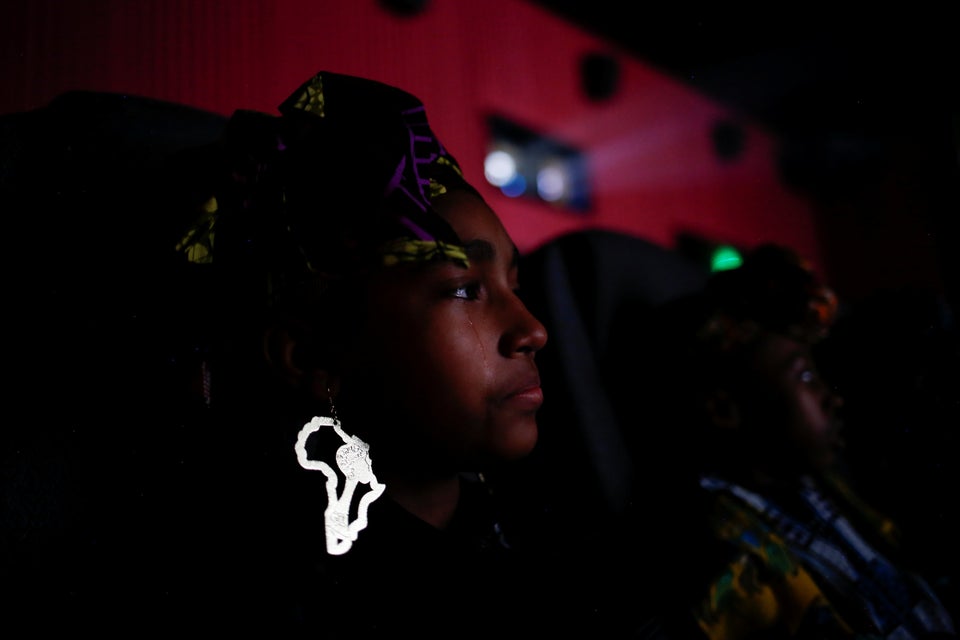 Black Kids Watch 'Black Panther'
Popular in the Community