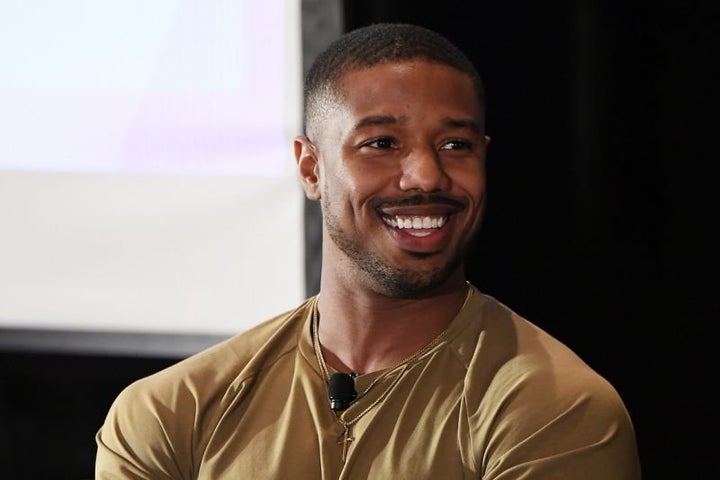 " Black Panther" star Michael B. Jordan just started working on a new project in Alabama, but he's also trying on another role for size as a motivational speaker for young students.
Jordan posted a video of himself with over a dozen young students, writing that he saw them in their school parking lot doing jumping jacks and spontaneously stopped to say hello. "The sight of them inspires me & reminds me why I do what I do!!" he wrote.
As the kids ran up to high-five and hug Jordan, the actor shared some words of wisdom. And if the bright smiles on the students' faces are any indication, it certainly meant a lot coming from one of their idols.
"Make sure you listen to [your teacher], listen to your parents. Make sure y'all work hard," Jordan is heard saying in the video. "Pay attention in school." To which the boys all respond, "Yes, sir!"
Already, nearly one thousand people commented on the sweet video, praising Jordan for the kind act.
"You are absolutely amazing for this! You will be making such an impact on these young boys lives for just giving them words of encouragement!! Hats off to you!!" one follower wrote. While another echoed the same sentiment, writing, "Inspiring the next generation! Love this!
More from Yahoo Lifestyle:
Popular in the Community