A coalition of black pastors have condemned gay marriage, saying it's incorrect to compare the fight for equal marriage rights to the civil rights movement.
"The fact that American media or other factions erroneously characterize the traditional meaning of 'marriage' as being on par with the civil rights deprivations of Black Americans does not make it so," the brief states. "Comparing the dilemmas of same-sex couples to the centuries of discrimination faced by Black Americans is a distortion of our country's cultural and legal history."
Observers have pointed out that several arguments used against gay marriage in the present day echo those used against interracial marriage in the 1960s, particularly that it could be harmful to children. In their brief, the pastors address the civil rights victory of Loving v. Virginia, the 1967 case in which the U.S. Supreme Court struck down laws restricting interracial marriage, but say it doesn't legally extend equal access to marriage for LGBT individuals.
The brief goes on to argue that it is false to equate sexuality and race, because the former is not an "immutable" characteristic.
"A person's sexuality and sexual preferences, however, are not their state of being, or even an immutable aspect of who they are, as race is," it reads. "The truth of the matter is that it is merely activity in which they engage. The state has no responsibility to promote any person's sexual proclivities, whether heterosexual, homosexual, or otherwise."

A group of the pastors addressed their legal challenge Wednesday at a rally at the First Baptist World Changers International Church in Detroit. Rev. Stacey Swimp of Flint said gay marriage would "destroy the backbone of our society," according to the Detroit Free Press. Another pastor said religious leaders who support homosexuality are "the enemy of God."
In their brief, they cite states' ability to restrict polygamy and incest as reasons why they should also be allowed to ban gay marriage:
All states routinely require certain qualifications to obtain a marriage license and disallow certain individuals who do not meet those qualifications. States discriminate against first cousins, for example, by not allowing them to marry. States discriminate against bigamists, polygamists, and polyamorists in the licensing of marriage, and it is within the states' right to do so.

Both the Michigan Catholic Conference and a national group representing religious leaders also filed briefs Wednesday that support reinstating the ban on gay marriage, which was passed in 2004 when 59 percent of Michigan voters approved a proposal defining marriage as between one man and one woman.
Related
Before You Go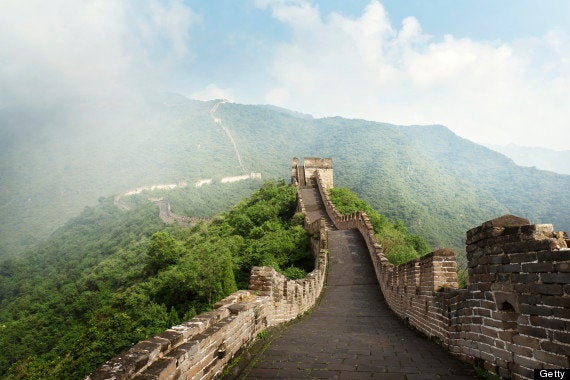 10 Facts About The Transforming Global Religious Landscape
Popular in the Community