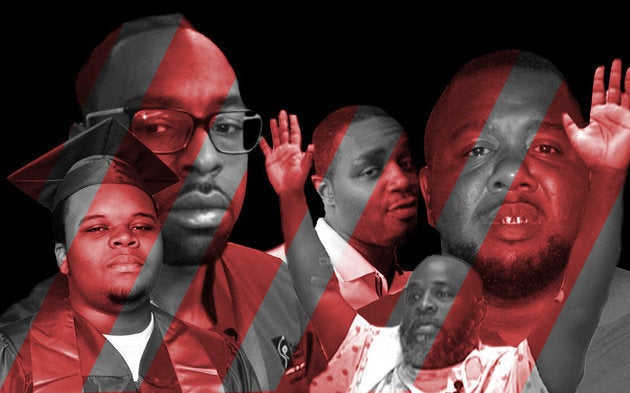 A working study published by Harvard economist Roland Fryer in July made a bold assertion: While black people are more likely to have force used against them by police, it found, they are less likely to be shot and killed than white people.
It was a stunning finding during a month in which 23 of the 72 people shot and killed by police were black, according to a police shooting tracker from The Washington Post. Fryer didn't adjust for the entire U.S. population and, instead, stuck to certain racial disparities in certain cities.
But a new study released by Drexel University on Tuesday rebuts the idea that no racial bias is evident in police shootings. Dr. James Buehler, the paper's author and sole researcher, found that black people are 2.8 and 1.7 times more likely to die during encounters with police than white people and Hispanics, respectively.
"A different conclusion is apparent when a population-level perspective is taken," Buehler says in his study, referring to Fryer's study. "That approach aims to identify all such deaths in a population and reflects not only the outcomes of police encounters, the focus of Fryer's investigation, but also the likelihood of police encounters. That difference matters."
Buehler examined 2,285 death certificates classified as a "legal intervention death" from 2010 to 2014. Ninety-six percent of these deaths were caused by a firearm, 96 percent were male and only five of those deceased were under the age of 10.
The likelihood of being killed by a police officer varies with age. Between 2010 and 2014, the highest death rate was for men was those ages 25 to 34 ― overall, there were 3 per million population deaths, but for black men in this age group, there were 12.6 per million population deaths. For men ages 15-24, there were 2.2 per million population deaths for men overall, and 10.9 per million population deaths for black men.
At least 243 of the 1,033 people who have died during encounters with the police this year were black, based on data from a tracker by The Guardian. That averages out to about 6.08 per million, compared to 2.57 per million for white people.
"As the United States seeks solutions to the problems underlying highly publicized instances of deaths among Black men during police encounters, being clear about the numbers from different studies and what they mean, or do not mean, is essential," Buehler writes.
Before You Go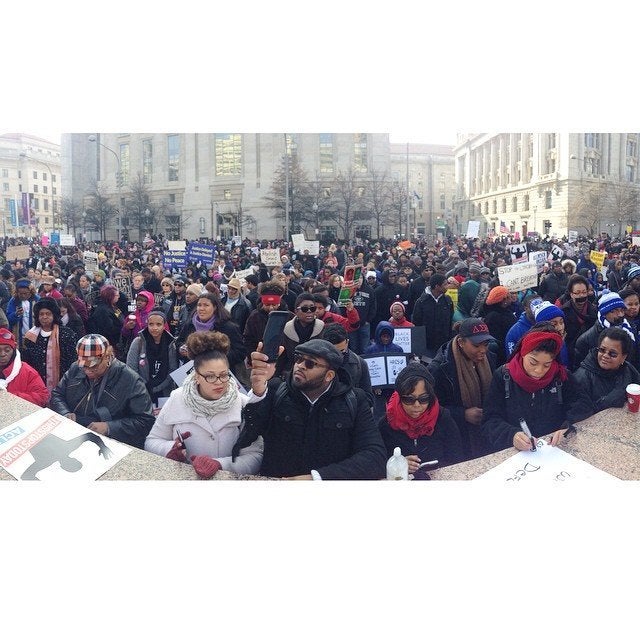 Powerful Black Lives Matter March In Washington
Popular in the Community