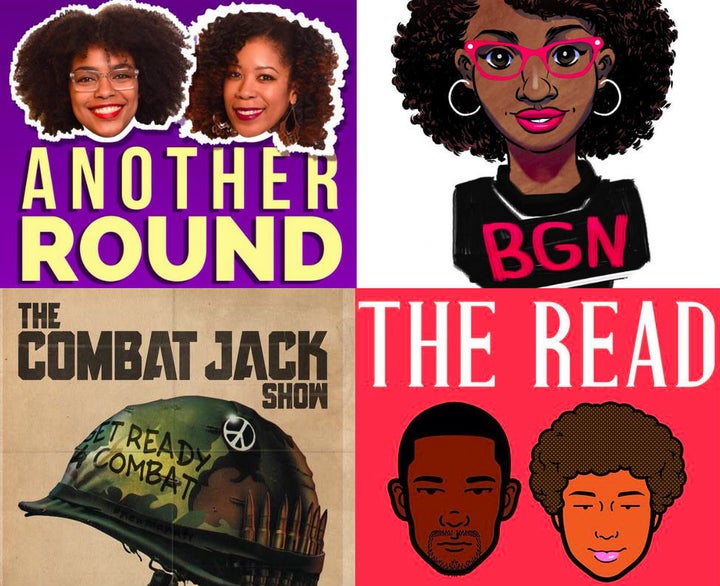 There are countless podcasts with black hosts on politics and pop culture that are changing the game, but below are 11 shows that exemplify the current Golden Age of black podcasting:
It's safe to say that no "best podcasts" list would be complete without The Read, so let's just get this one out the way. Hosted by YouTuber Kid Fury and his BFF, writer Crissle West, each weekly show features hot topics, listener letters, and a "read" where the pair cuss out everything from f***kboys to rude Best Buy workers. If you're not listening to this show already, why? The duo perfectly balances hilarious pop culture commentary with observations on real-life issues like police brutality.
This show is described as "a podcast for long-distance besties everywhere." Co-hosted by Aminatou Sow and Ann Friedman, this free-form, conversational podcast gives the warm fuzzies and also really makes you think. Every week is different, but a sampling of the kinds of topics covered include: "Ruth Bader Ginsburg, the beauty of caftans, menstruation news, Kimye, Pitbull, Hillary Rodham Clinton, casual racism, emoji, straight people, California, rom-coms, Lorde lipstick, and so much more."
On this podcast, four intelligent and endlessly witty black women (Alesia, Fatima, Aurelia and Ramou) meet up for topical conversations on pop culture, politics, and race. It's a simple but powerful format, and the ladies have had amazing guests come through to chat, including journalist Janet Mock and comedienne Charla Lauriston.
Black Girl Nerds fills a much-ignored niche in the podcasting world, appealing to black women everywhere who love all things geeky. An offshoot of the blog of the same name created by Jamie Broadnax, the show generally delves into an eclectic range of topics. On any given week Broadnax and guests may discuss Afrofuturism, Sleepy Hollow, cosplaying while black, and Jem nostalgia. It's a fun, badly-needed reminder that not all black women are alike.
Buzzfeed writers Heben Nigatu and Tracy Clayton recently created this weekly, booze-filled podcast where they get together for snarky, spot-on commentary on the latest in entertainment. You'll come for their drunken debates about sexism and race but you'll stay for their numerous awesome guests, like Chirlane McCray and "Veep" writer Alexis Wilkinson, who was the first black female president of the Harvard Lampoon.
The Combat Jack show is the number one hip-hop podcast, and rightly so. Each week a wide array of personalities including Talib Kweli, Deray McKesson, Feminista Jones, and Marc Lamont Hill are brought on to discuss the latest in current events. What makes this show so great is that it highlights the fact that hip-hop culture is bigger than just music -- it's also political.
For Colored Nerds adds another perspective to the black nerd dialogue, as best friends Brittany and Eric get together every week to discuss nerd culture from both a male and female perspective. But it's not just nerdism that the pair focus on -- in the above episode, for instance, they have a fascinating conversation about finding and keeping mentor-mentee relationships for black people in the creative world.
"Last Name Basis" is an adorable and funny new podcast from actress and YouTuber Franchesca Ramsey (host of MTV's Decode) and her husband Patrick. The recently married couple discuss what it's like to navigate the new territory of married life, give relationship advice to listeners, and discuss the latest happenings in pop culture. Many couples podcasts drift into the territory of the saccharine, but Franchesca and Patrick's weekly conversations are a refreshing departure: always sweet, but never mushy.
Rantin' and Ravin' is a bold, endlessly hilarious podcast hosted by comics Yamaneika Saunders and Chole Hillard. As the title suggests, these two women brazenly tackle topics that are at times controversial or taboo -- but always with a heavy dose of humor. They also had N*SYNC member Lance Bass join them for a show which, of course, is reason enough to give the podcast a listen.
This podcast comes from comedienne Marina Franklin, who offers up some of the most refreshing and relatable observations on comedy and race on the Internet. Franklin regularly invites a wide array of women of color creators and commentators to join her for frank, lively discussions about hot-button issues within the black community like interracial dating and colorism.
Hosted by Jamil Smith, senior editor of The New Republic, this bi-weekly podcast tackles identity politics one episode at a time. Topics include masculinity, Cuban heritage, and the "queering of marriage." Through conversations with every day people, activists, and politicians, Smith "explores how race, gender, and all the ways we identify ourselves and one another intersect."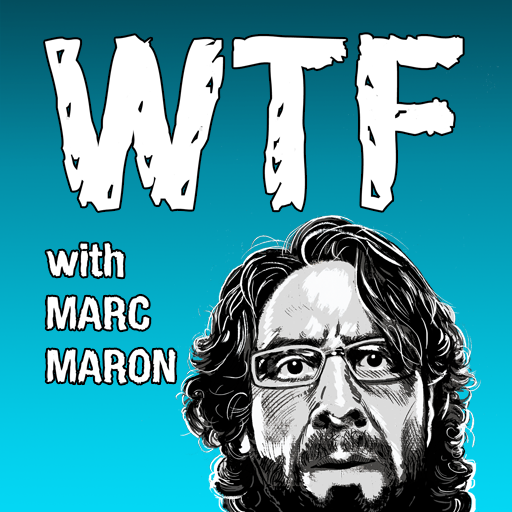 8 Great Interview Podcasts
Popular in the Community