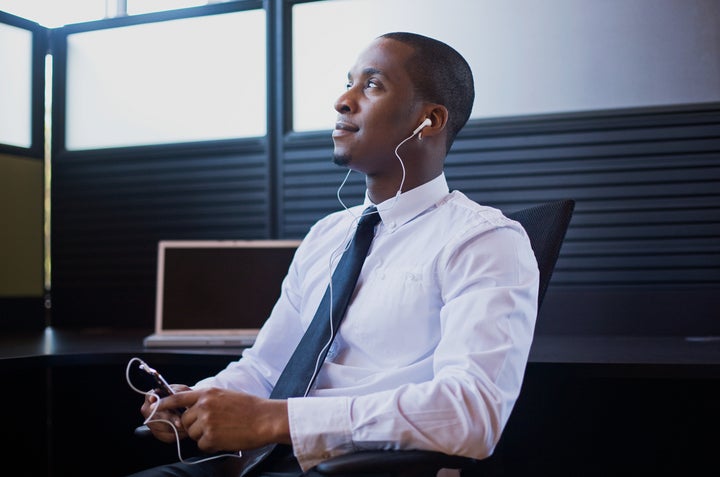 I first started listening to podcasts a couple years ago. They were a great respite when I was at work and got bored listening to music. Running a small business I would often spend hours in the office alone and the chatter helped the day seem less lonely. It started with the "How Stuff Works" array of podcasts. They were light, geeky and were a great source of useless knowledge which is something I love.
After a while, in need of a laugh I searched a slew of comedy podcasts. That's when I found "The Black Guy Who Tips" and immediately transported back to the days of hanging out in my favorite barbershop debating life's minutia for hours.
"The Black Guy Who Tips," "Where's My 40 Acres" and "The Insanity Check" are among a network of black podcasts that are gaining more and more popularity on a variety of platforms from iTunes to Stitcher with raucous humor and commentary on music, sports, pop culture and current events. Hosts frequently sit in on each other's shows and frequently cross promote.
Much like the proverbial black barbershop, there are no rules and no limits to where the unscripted conversation can lead.
The hosts are not professionals, but rather enthusiast maintaining their shows with either small sponsorships or donations from listeners who go so far as to donate their Twitter accounts to help support the show. They are regular people working 9-5 jobs who despite their growing popularity work to avoid any true recognition. They offer no last names and often go by their Twitter handles. Rather than pursue fame they are satisfied being purveyors of fun.
The conversation harkens back to a brand of humor that is not supposed to exist in 2013. A comedy that is unapologetic, and insensitive in a way that is inclusive in its ability to find common ground through our flaws frailties and foolishness. With segments like "Guess the Race," where listeners guess the race of people who were arrested for a variety of crimes, these podcasts makes the point that we are all the same starting from the lowest common denominator.
In a time where technology separate and isolates us, these podcasters are using the medium to develop a community of opinionated folks who want to laugh unabashedly at what civil society deems inappropriate, and if only for a short time, free themselves from the shackles of judgement.
To these men and women, I say thank you for letting me join the conversation. To the rest of you, I say listen, laugh and support.
Support HuffPost
Every Voice Matters
Popular in the Community