"I'm not happy with the way we raise our black boys. Don't like the fact that he learned to hide from the cops before he knew how to read. Angrier that his survival depends more on his ability to deal with authorities than it does his own literacy."
Those are just a few lines taken from Javon Johnson's spoken-word poem "Cuz He's black." In his performance at the 2013 National Poetry Slam in Boston, Johnson recalls an outing with his 4-year-old nephew when the little boy instinctively hides upon seeing a police car.
Johrnson's reaction to the boy's fear is complicated. On one hand, he wants to reassure his nephew that he has nothing to be afraid of, but on the other he knows that the boy is right to be scared. "Get up I yell at him! In this car, in this family we are not afraid of the law," Johnson proclaims. "I wonder if he can hear the uncertainty in my voice?"
The poem resonated with Huffington Post multimedia fellow Ji Sub Jeong who in 2015 breathed new life into the poem with a short film that animates Johnson's narration, and can be viewed above. The film has received several awards including best animation from the San Diego Asian Film Festival and a winner for American Illustration - American Photography motion art.
In the poem Johnson names black male children that have been killed by police, and hearing each one is a painful reminder of the danger of just being black. "We both know too many black boys who disappeared, names lost," he said, "know too many Trayvon Martins, Oscar Grants, Abner Louimas. Know too many Sean Bells, and Amadou Diallos."
Johnson then imparts words of advice to his young nephew on dealing with police."I take him by the hand I say be strong, I tell him be smart, be kind, and polite."
In his final statement, Johnson reveals his greatest fear for his nephew. "It scares me to know that he like so many other black boys is getting ready for a war I can't prepare him for."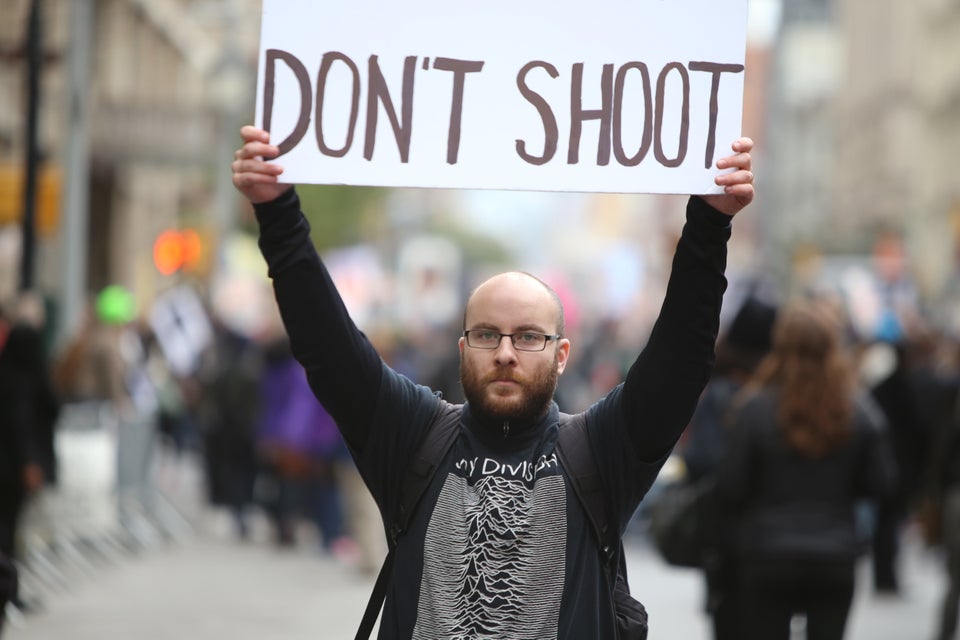 Police Brutality
Popular in the Community