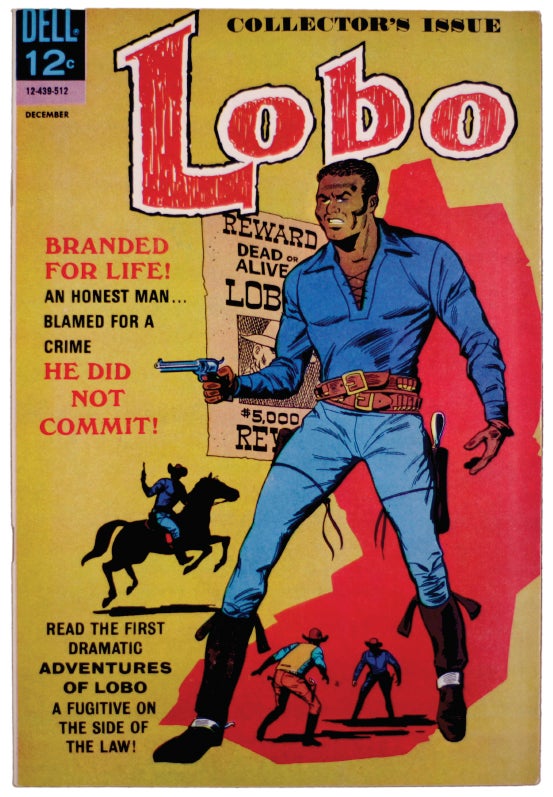 A rich new show at the International Print Center in Manhattan is making an impression. Black Pulp takes us on an enlightening expedition though the African American experience over the last hundred years. Till December 3rd you can see printed work meticulously selected by artists and co-curators William Villalongo and Mark Thomas Gibson, ranging from 1912 to the present. They passionately searched for historic documentation of the Black American historical experience filled with creative power and expression. Villalongo and Gibson discovered comic books, magazines, etchings, digital prints, drawings with nursery rhymes and more. Historic socio-politically charged drawings of the tragic Scottsboro boys who were erroneously charged in the racist South with rape during the 30's hurt my eyes to look at.
Displayed in glass, like rare jewels of a past filled with conflicted realities are imaginative displays of adventure, charm, tenderness, and talented artistry — this show unveils hidden treasures while speaking tombs. Central to the theme of exclusion, a drawing of two young boys, ironically commenting on not being allowed to enter a restaurant, even though their fathers fought for the United States during World War II is sadly typical of the mid 20th century. Opened up to a sweet rhyme that a little girl tells her doll, Elizabeth Eliza, is a charming children's book called The Picture-Poetry Book by Gertrude Parthenia McBrown, and bold comic books like LOBO (circa 1965) with super heroes are marvelously illustrated speaking to the wishes and quests of Black Americans. This pictorial and word history is filled with prologue that every young person should see, including a disturbing 60's counter culture Black Revolutionary Xmas card, ironically meant for happy tidings, but filled with rage as a father says to his son "What do you want for Christmas?" The son responds with a long list of weapons, while bantam incendiary messages about cops outline its borders.
Along with older works, there are contemporary prints like Renee Cox's poignantly titled, Chillin With Liberty, she is presented as a heroine leisurely sitting atop the crown of the Statue of Liberty, then there is a daring Kara Walker print of a young slave woman running away from a crowd into the woods called, Loyalists. The list of artists here is super special and should be appreciated for each creative point of view and skillful demonstration of their vision.
For more insight I interviewed artist/curator William Villalongo about Black Pulp…
When and what made you come up with the idea of Black Pulp?
Almost 3 years ago Mark and I started the conversation about the show in jest during a studio visit. We were discussing how the Black imagination has challenged limited notions of Black folk over time in so many different ways. Imagination goes beyond editorializing the Black subject and produces new possibilities for the Black figurative image. It bought us immediately to a broad and varied array of materials. Contemporary Art, Comics, illustration, literature, journalism. What connected all of it was the prominence of print media. While I was on faculty at Yale last year. I proposed the exhibition to the Robert Storr who was Dean at the time and he responded in positive.
What has the response be like for you?
The response has been overwhelmingly positive. I think we rarely see Art and Literature in step with mass cultural forms like comics and newspapers. I think that the excitement comes from the fact that very high ideas can be held inside "low" or populous forms. It's a show that champions the Black "nerd" and as a card carrying member I'm happy it does.
How long did it take to gather the materials and curate the show?
From research to completion it took about a year. The show started at Yale and we made some changes for this iteration at IPCNY.
Where did you find works?
For the historical stuff we pulled from various collections Schomburg Center, Library of Congress, Ebay and our personal collections. The Stuart A. Rose Library at Emory University provided the bulk of the historic print media. The Contemporary Art is a mix of resources from the artist themselves or their galleries or fine art print publishers such as Crown Point Press and The Neiman Center to name a few.
What do you hope people get out of it?
Well I hope people see an expanded view of the Black subject in general, but also the complex and immense challenge of historical efforts of Black folk to own and steward their own image. I the show you see the seriousness by which this has been taken up, but there is also play, humor and imagination. I hope people get that. That its important that no matter the limitations thrust upon Black lives, we never give up our greatest weapons - imagination and joy.
At Yale we exhibited Isaac Julien's Baadasssss Cinema a documentary on Blaxploitation films of the 70's. He requires a Black box theater to exhibit the piece. He made and exception for us at Yale and we showed it on a monitor, but he decided he could not do that in this context. So we added the pulp novels of Chester Himes and a Blaxploitation film based on Himes novels. Julien's documentary outlines the contested notion of exploitation in those films. He interviews the actors that starred in them such as Pam Grier. They talk about finally having the ability to get work and be the star and so on.
How did this show inform your perspective?
Well, I suppose I had no idea how integral print media has been to the Black experience. I didn't realize how much of a battleground it has been to combat brutal stereotypes and provide us with more equitable and complex images of ourselves not just in resistance to white racism, but in resistance to limitations developed with the Black community. History often paints a Black and White version of our story, but there are many shades in between. What we don't see in the Black/White idea of history is exactly the richness and complexity of Black Lives.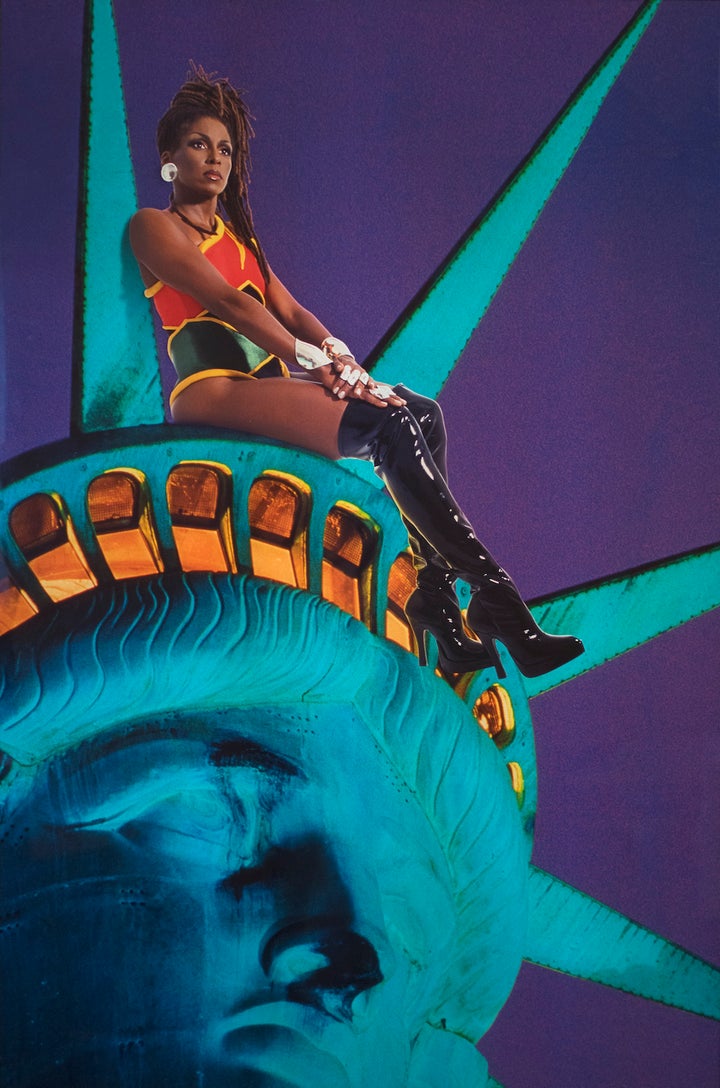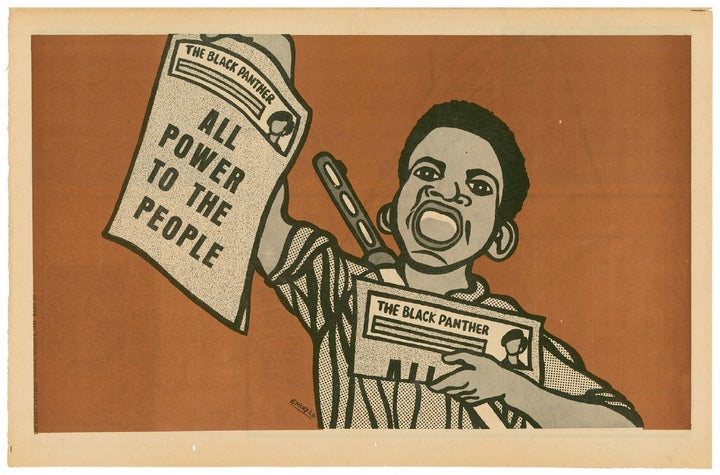 Related
Popular in the Community