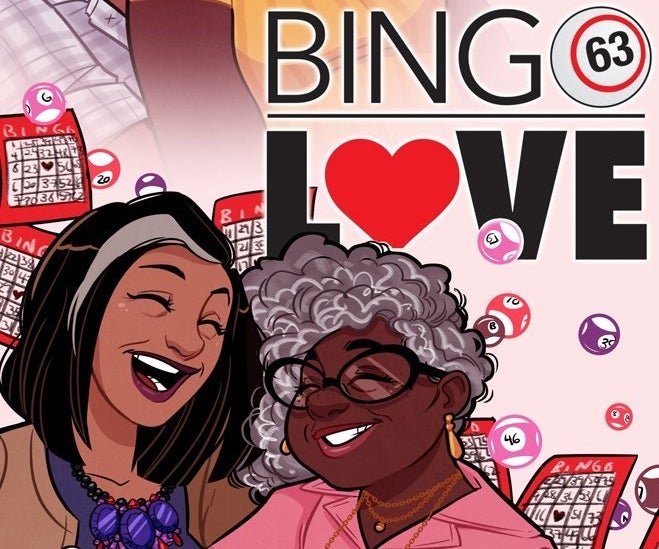 Black queer love between two women often goes underrepresented in any medium.
Writer Tee Franklin wants to help change this with her forthcoming comic "Bingo Love." It follows the fictional story of Hazel Johnson and Mari McCray, beginning from the time they fall in love as teenagers in 1963.
Their parents find out and forbid them from seeing each other again. The women lead separate lives, marrying men whom neither of them love. Hazel and Mari reunite at a bingo hall and old feelings surface. They divorce their husbands and live out their truth as a married couple, a light in which audiences rarely see elderly black women. Their love story extends all the way to 2030.
The 80-page graphic novella is one of the first of its kind.
Franklin told The Huffington Post that some of her experiences as a queer woman of color helped inform her writing in "Bingo Love." She said that she's kept her sexual identity a secret out of fear and that she's inadvertently coming out to her extended family as bisexual with this novella.
"I know that there are black women and men who have had to hide their sexuality due to the time era and I know that there are some that are still hiding it," she said. "As someone who's been married, sometimes you stay for the kids ― even though you know that the love is gone. Hiding your sexual orientation for decades and not truly being happy inside is what I wanted to touch on with this story."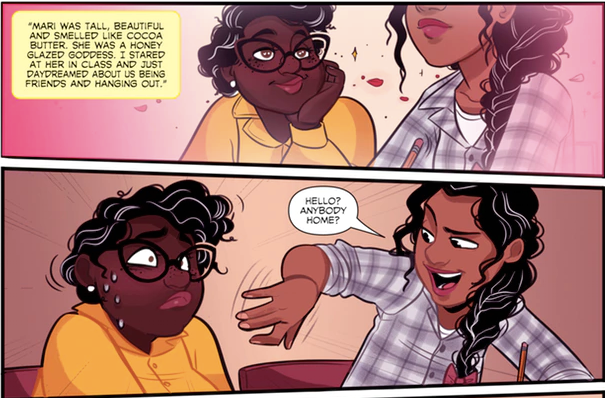 Franklin, who created #BlackComicsMonth in 2015 to promote diversity in the straight white male-dominated industry, said inclusive stories like "Bingo Love" are crucial. She said that sometimes white superheroes aren't as exciting as representation in comics.
"It's rare in the comic industry to have two black women leads, especially written by a disabled, queer black woman," she said. "Now to have these protagonists queer and older? This will never happen in the comics industry unless someone does it on their own."
"The only superpowers Hazel and Mari have is the confidence to leave their past lives in their 60s and spend the rest of them together living their life to the fullest."
With her Kickstarter campaign, Franklin wants to raise at least $19,999 to pay for her small, diverse creative team ― artist Jenn St-Onge, colorist Joy San, letterer Cardinal Rae and editor Erica Schultz ― printing and shipping. The writer said the response to her novella has been overwhelmingly positive. Her campaign has already raised more than $16,500 in only five days.
Franklin said she's aiming to have the comic distributed before the end of the year. She said she hopes the novella shows readers that love is love, no matter what it looks like.
"Love has no boundaries and it lasts forever. If there can be an Ellie and Carl from Disney's 'Up,' there can be a Hazel and Mari in 'Bingo Love,'" she said. "Once again, these topics aren't discussed in comics and there definitely aren't older queer black women around. But, you can have a Magneto who's in his, what, 60s? 70s? The only superpowers Hazel and Mari have is the confidence to leave their past lives in their 60s and spend the rest of them together living their life to the fullest."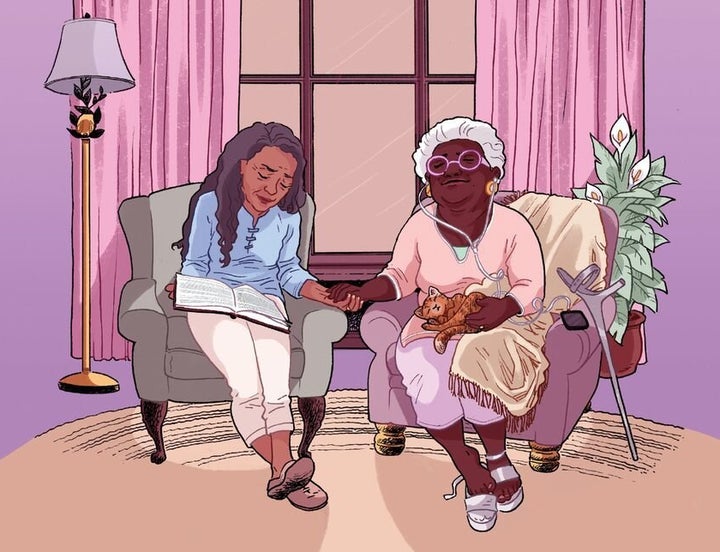 Before You Go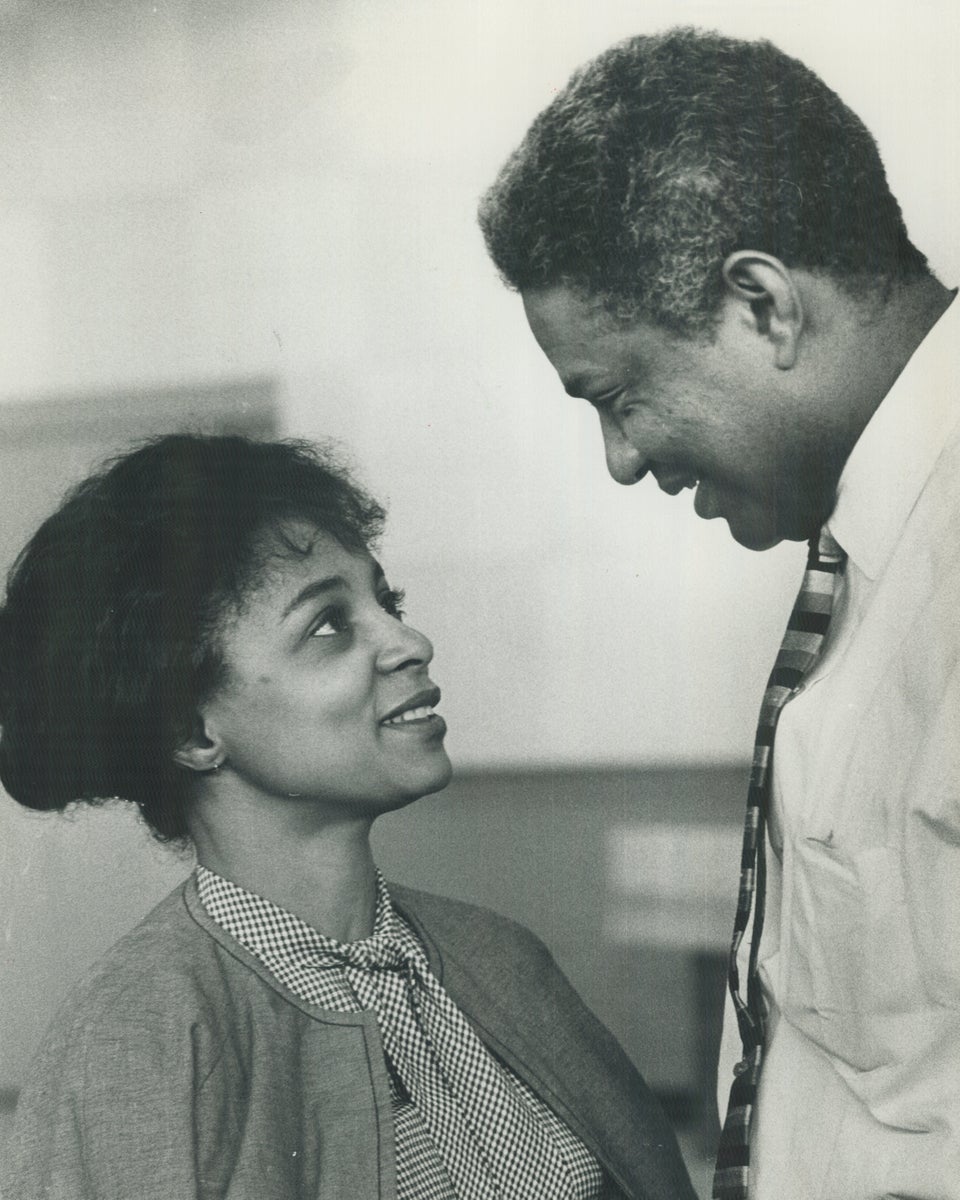 21 Couples Who Prove That Black Love Is Real
Popular in the Community