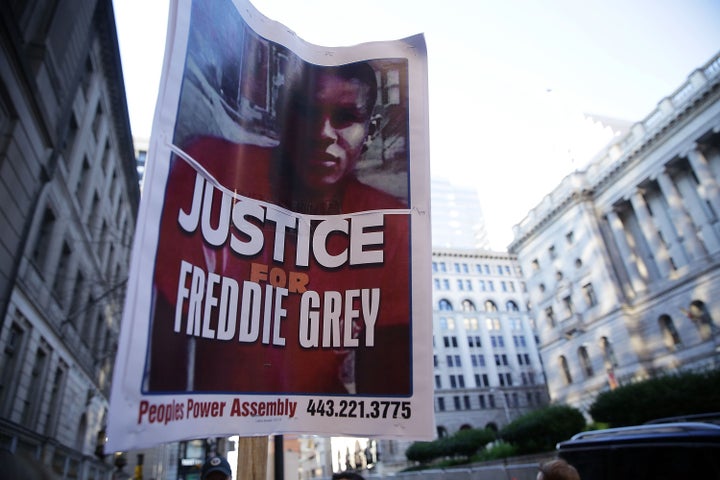 BALTIMORE -- Aaron Sims knew a manslaughter conviction in the death of 25-year-old Freddie Gray was a long shot.
"There's no justice," the West Baltimore resident told The Huffington Post.
Sims believed Baltimore Police Officer William Porter, the first of six to be tried in Gray's death, would likely be convicted of misconduct in office. But he figured Porter's attorneys would maintain that the officer was simply doing his job and that the more severe charges -- involuntary manslaughter, second-degree assault and reckless endangerment -- wouldn't hold up.
Sims was right. After deliberating for three days, a jury informed Judge Barry G. Williams that its members couldn't reach a unanimous verdict on any of the four charges against Porter -- including the most serious charge of manslaughter. Williams declared a mistrial.
Jurors split 11 to 1 in favor of acquittal on the most serious charge of involuntary manslaughter, according to The Baltimore Sun. The jury split 8 to 2 in favor of acquittal on second-degree assault, 7 to 3 in favor of conviction on reckless endangerment and 10 to 1 in favor of conviction on misconduct in office.
Cynicism like Sims' is common. Forty-seven percent of African-Americans said they believed the officers would be punished too leniently, according to HuffPost/YouGov poll conducted in December while the trial was ongoing.
And 70 percent of black Americans believe the judicial system is unfair, based on data from a 2013 Pew Research Center survey.
Why do black people expect so little from the justice system? Experience.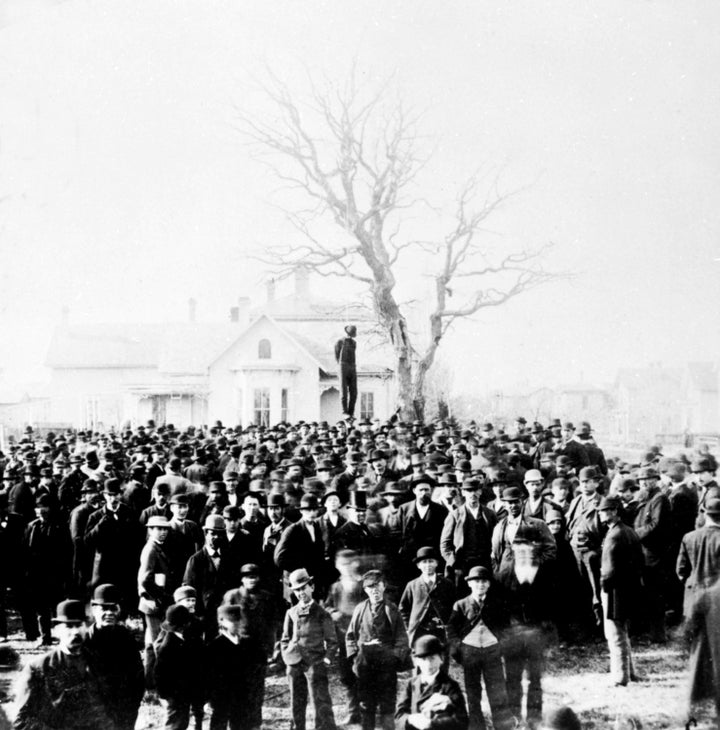 One thing to think about is whether the judicial system has ever applied to black people.
"When you have the condition of lynching -- which is a public spectacle of violence, the castration of black men and then their murder, burning and hanging in front of an audience -- that really takes out the notion that there is a justice system for African-Americans," Robert Chase, a history professor at Stony Brook University, told HuffPost.
"That history reaches even into the 20th century with perhaps the … most famous killing that initiated the civil rights movement -- Emmett Till," he continued.
On Aug. 28, 1955, Roy Bryant and J.W. Milam kidnapped 14-year-old Till from his uncle's home in Money, Mississippi, around 2:30 in the morning. They viciously beat the black teenager, shot him in the head, and tied him to a large metal fan using barbed wire before dumping his body in the Tallahatchie River.
Protected by double jeopardy, which prevents a person from being prosecuted twice for the same offense, Bryant and Milam later admitted to murdering Till in an interview with Look magazine.
"There seems to be no justice -- neither in the courtroom or out," Chase said.
Maryland, in particular, has a long history of clashes between black residents and white authorities.
In 1962, Gloria Richardson, a black freedom fighter, and others founded the Cambridge Nonviolent Action Committee in hopes of desegregating the city's public spaces -- mainly public housing and hospitals. Tensions rose between Cambridge, Maryland's black and white residents due to increased calls for equal rights, and in June 1963, riots broke out in the city. Soon, Maryland's governor declared martial law and brought in the National Guard. The city's uprising led Robert Kennedy, then the U.S. Attorney General, to broker a peace deal desegregating the city.
Five years later, Baltimore residents rioted following the assassination of Martin Luther King Jr. -- and the police response was similar to the response to protests following Gray's death.
Police manhandled and arrested rowdy protesters and those who broke curfew, mothers kept their children home out of fear they would be shot by National Guardsmen, and the damage centered on the poor, predominantly black neighborhoods.
"This is not a new story, but an old story in American history," Chase said.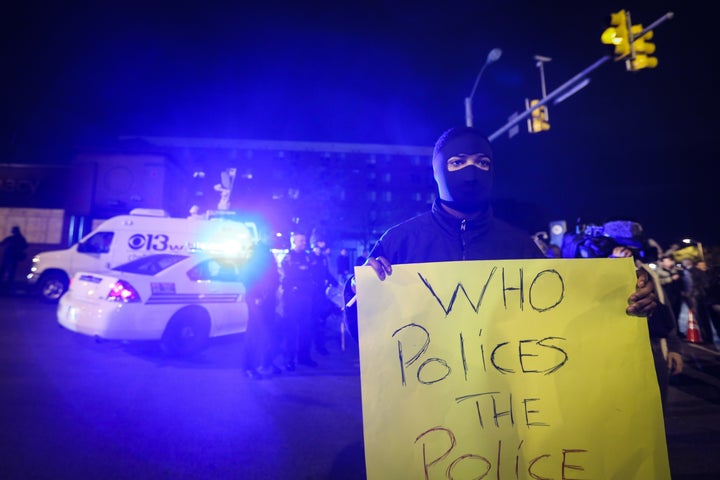 Even today, cops who assault or kill black people tend to get away with it. At least 75 of the 1,138 people killed by police in 2015 were black and unarmed, but no officers were convicted for fatal on-duty shootings of any civilian of any race, and just 15 were indicted.
Since 2005, only 13 officers have been convicted of murder or manslaughter in fatal on-duty shootings, according to data provided to The Huffington Post by Philip Stinson, an associate professor of criminology at Bowling Green State University. His data doesn't consider cases where civilians died in police custody or were killed by other means, or those in which officers only faced lesser charges.
"The track record of the criminal justice system in America is one that has failed the victims of police brutality time and time again," Kwame Rose, a Baltimore activist best known for confronting Fox News anchor Geraldo Rivera during the protests that followed Gray's death, told HuffPost. "So I don't expect there to be convictions. I expect there to be just a minimal amount of effort to try to maintain order in this city because the city officials don't want black people -- poor, black people -- pouring out into the streets like we did in April."
Popular in the Community