Eulogizing Percy Ellis Sutton, with his unlikely trajectory from modest southern beginnings to pomp and power, as Manhattan's longest serving borough president and Malcolm X's lawyer, the Rev. Al Sharpton exclaimed, "Born the son of a former slave, he became black royalty!"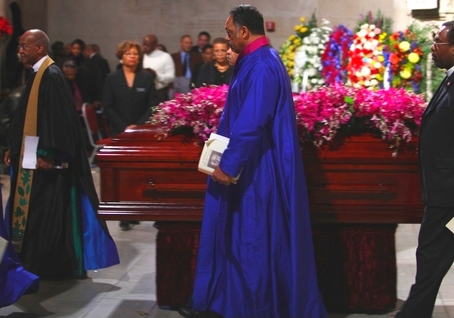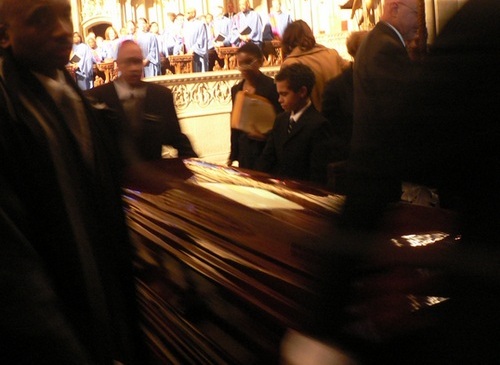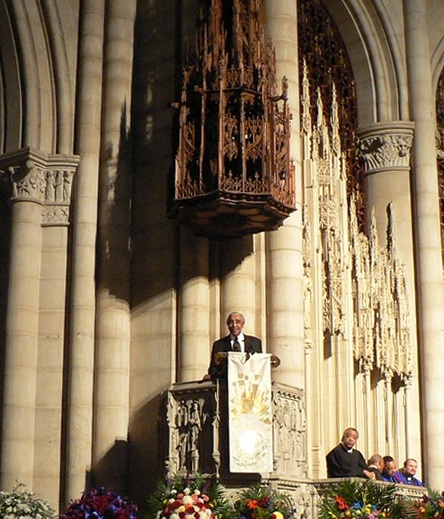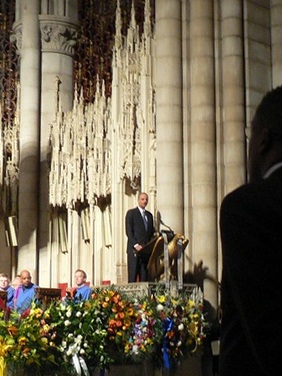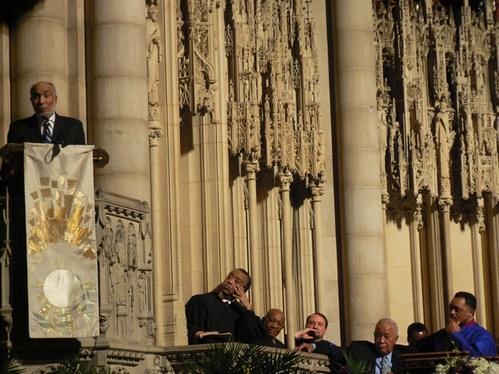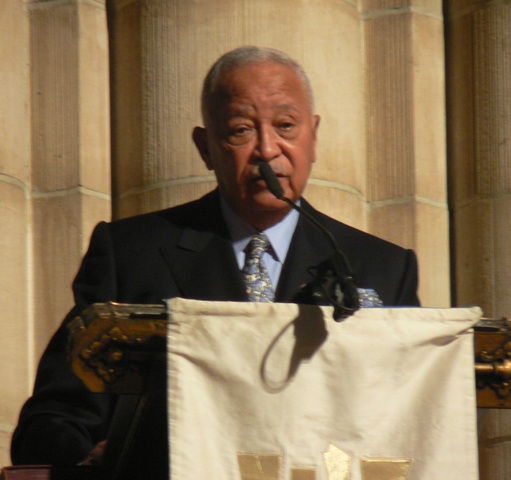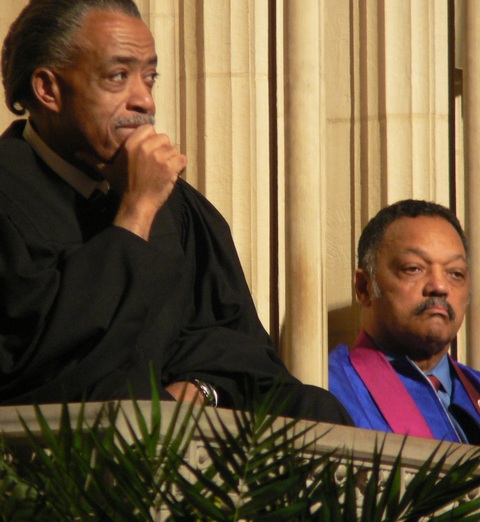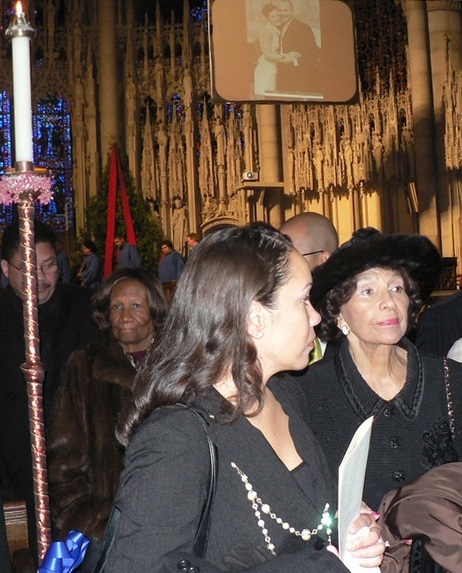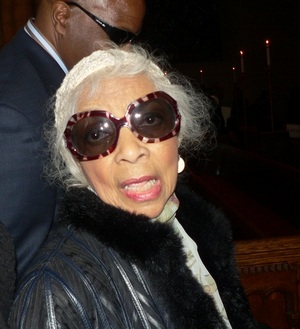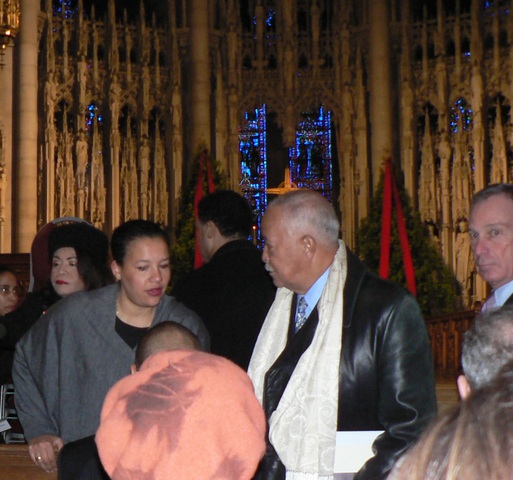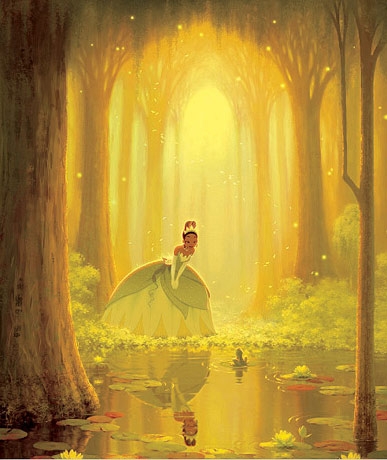 'Black royalty'? By now one knows, well enough, how I am. Hearing it reverberate below the vaulting, the historically contradictory concept attracted and repelled me, simultaneously. Malcolm X, after all, was immortalized by Ozzie Davis as "Our shining black prince!" a prince among worthy aristocrats like the 'Duke', the 'Count' and 'Lady Day'.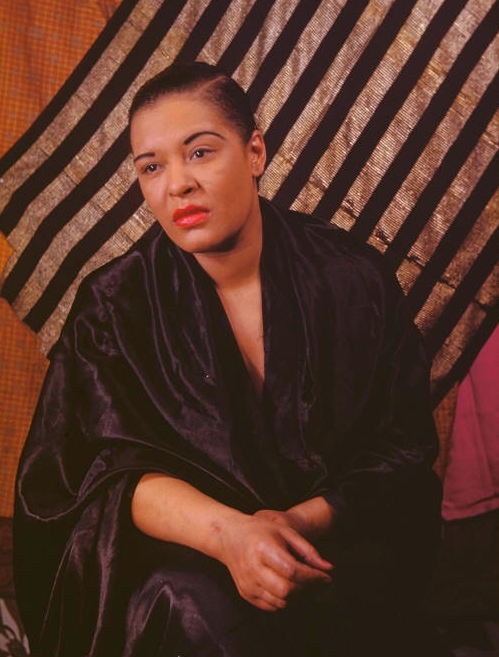 Descended from slaves and slaveholders, both, every varied element of my diverse heritage colors who I am. A dedicated historian oddly invested in a nuanced world, good and bad, black and white, rich and poor, mostly, I'm a conflicted person.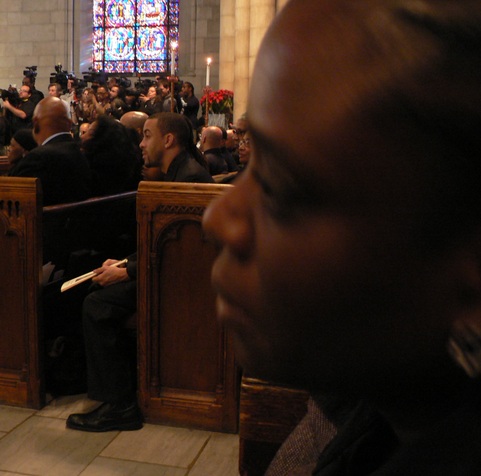 A part of me, alas, adores noble peers, sovereigns and their consorts, apparent or presumptive, heirs and heiresses. More accurately, I might stress that a part of me admires the life such people used to lead. The art, architecture, cuisine and couture once produced through royal and aristocratic patronage, the fine manners formerly felt to exemplify gentility, fascinate and beguile me. Certainly this is all an aspect of my birthright.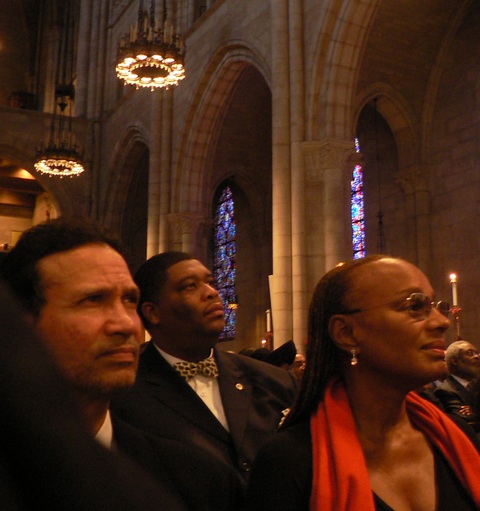 The trouble, and one must admit, also the blessing, is that so is the oppressed lot of serf and slave. Is it possible to exalt black royalty without an implicit peasantry? Can one seriously extol mortal masters without a tacit call for underlings? Is it enough in life to occasionally contribute to good causes, acknowledging the poor, how, 'they are always with us', only to go along, on our way, undisturbed?
"My boy," answers my well-born, well-bred friend Grafton Trew, who is mature, black and patrician, yet a humanitarian, "one might just as well to wish for an omelet without broken eggs. Look at these fools, so long after slavery, light, bright, freckled and confused. The people to whom you refer, people like my relations, are so objectionable exactly because they believe as fervently as many whites that, all by itself, their modicum of Caucasian blood and-or their trifling wealth, makes them superior and preferable to 'common darkies'. This is even before one has to hear about their degrees from Harvard and Howard, their 'cottages' at the Vineyard, or Sag Harbor, their automobiles, trips abroad, and advantageous investments.

They despise poor black folks, some of whom invariably count among their relatives. They are established, and except for indolence, they reason, you would be too unless, that is, you actually wish to be poor! And so they have convinced themselves that the poor deserve their misery, as they deserve great bounty. Moreover, assisting each other, prospering though an alliance among those at at the top of the heap of humanity, benefiting themselves foremost, always, 'networking' it's called, they imagine they are actually advancing the entire Colored race through their selfishness! Riches and fame are their greatest objective, so sometimes they even betray each other. Look at Jonathan Capehart for instance."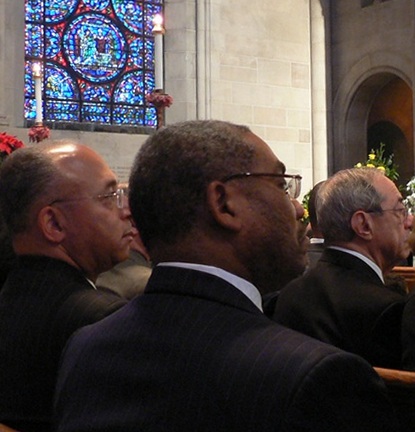 The demise in succession of three African American figures of colossal stature on the eve of the new decade caused me to wonder anew about this designation, "black royalty".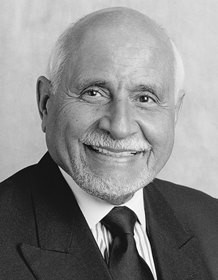 The honorable Percy E. Sutton, a politician and media mogul,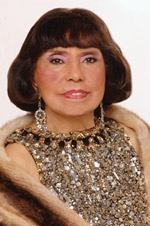 Mrs. John Johnson, nee Eunice Walker, whose husband founded Ebony Magazine, America's premier periodical devoted to black life, even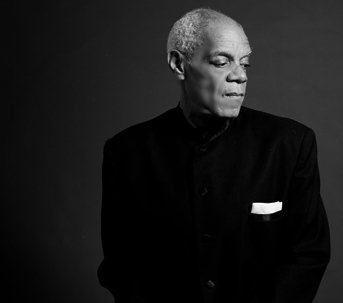 Gilbert Henry Stafford, III, a 'lowly' but majestic night club doorman, each epitomized all that the term "black royalty" conveys. Indeed, all three comported themselves till the day they died with a certain unmistakable air of exceptionalism.
Assiduously they cultivated, exerted and enjoyed real power in their spheres of influence. As important, to one with my biased tastes, in all ways and at all times, each exhibited originality and style to spare. None were perfectly benign. But if it's not possible to assert that their charity and glamor excuses any faults, one instead falls back on observing that no one among us is ever perfect.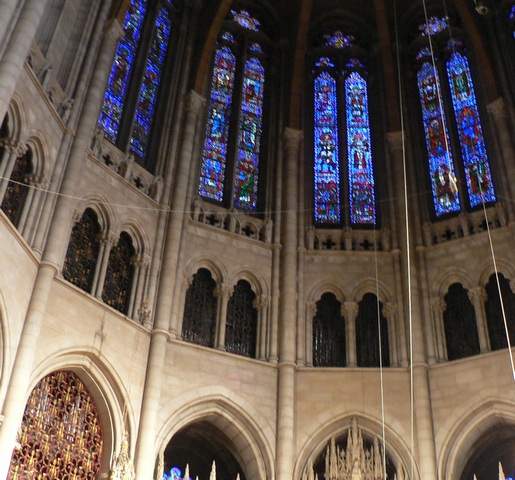 "That," contends Grafton, who knew all three slightly, "is hardly the point. The point is, coming to believe that they were "black royalty", were these people deluded? In relation to ordinary blacks, did exalted status and its trappings, make them insufferable and unforgivably condescending?"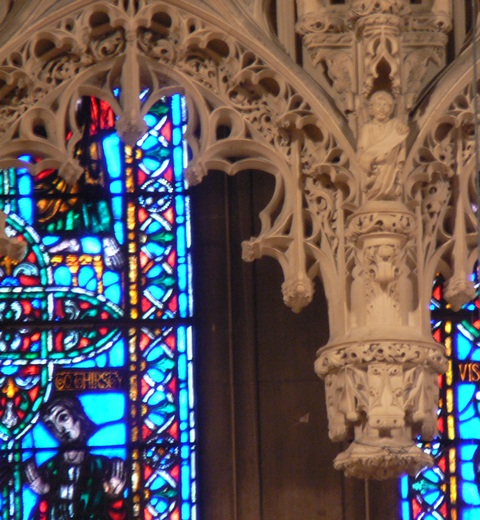 Rebuffed by Bishop Potter and the WASP-elite, when he offered to fund completion of the Cathedral of St. John the Divine, John D. Rockefeller, Jr. built magnificent and imposing Riverside Church instead. Illuminated by stained glass windows by Charles Connick, ornately embellished by carvings by Piccirilli Brothers of the Bronx, what a fitting setting this noble edifice, echoing Chartres Cathedral, was for the funeral service of Harlem's 'Mr. Chairman'.
What quality served him best, most characterized his 'regal tendencies? "That would have to be his audaciousness," said a family friend of Percy Sutton. "The soul of civility, of graciousness, he loved challenging convention and propriety, particularly taunting white people. Whether defending Malcolm or all his shrewd business ventures, employing public funds and other people's money, succeeding, where he was told he was sure to fail, was for him an angry, but controlled, act of defiance. He truly took to heart the Duchess of Windsor's maxim, that, "living well is the best revenge!"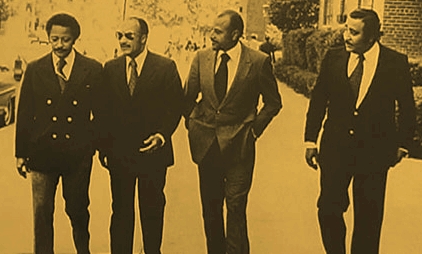 With cohorts, David N. Dinkins, New York's first black mayor, Basil A. Paterson, a state senator and New and York's secretary of state and Representative Charles B. Rangel, Mr. Sutton, like some youthful 'thug' employing 'Nigga', ahistorically, as a term of endearment for his mates, gloried in the quartet's denunciation as 'the gang of four!' Nothing else better confirmed the extent of their influence, the degree to which collectively and individually, they were envied, feared and respected.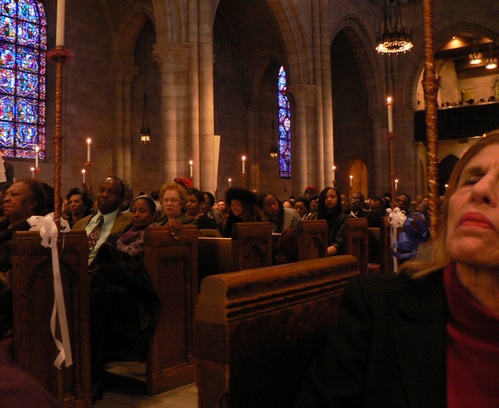 Over the course of a long, beautifully conducted, joyful, yet sometimes solemn proceeding, only occasionally repetitive or marred by platitudes, the large congregation at Riverside Church learned quite a lot about 'The Chairman'. It was all orchestrated by Terrie Williams, so we were also frequently uplifted, by pathos and by stirring oratory, by anthems sung sublimely by Melba Moore and Stevie Wonder.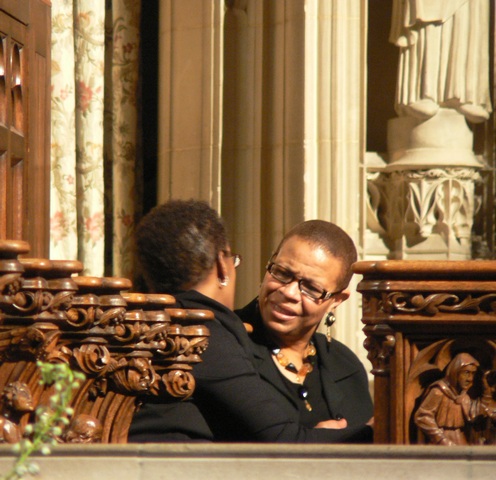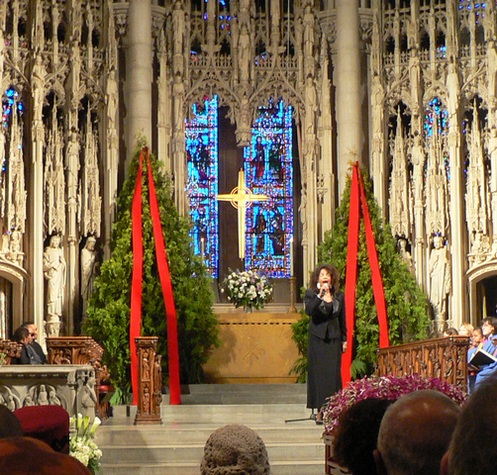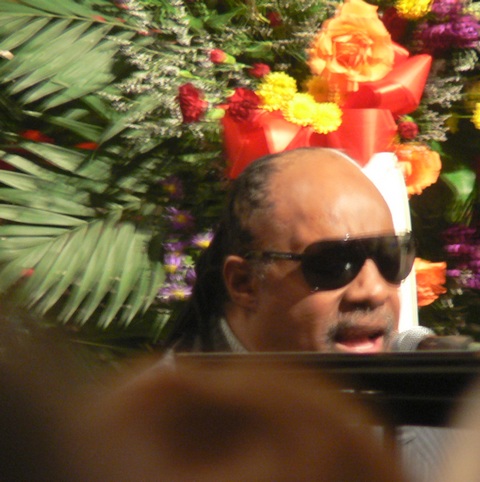 Born in rural Texas, on November 24, 1920, in San Antonio, all 11 of Sutton's surviving siblings completed college. He made his way, notwithstanding privations or discrimination, employing the same sort of tactics that enriched John Jacob Astor or Cornelius Vanderbilt. Entering politics in the early 1950s, Sutton became the highest-ranking black elected official in New York City.
A passion for civil rights was inherited from his father. Samuel Johnson Sutton, eschewed his first name, rather than be called 'Sambo'. In addition to avidly working for racial equality, he farmed, sold real estate, owned a mattress factory, a funeral home, and operated a skating rink, all the while acting as an educator full time. His wife, Sutton's mother Lillian, was a teacher as well.
Only 12, Percy Sutton decided to stow away on a passenger train to New York. After a safe arrival he slept under a sign on 155th Street. This was when his family first recognized him as a true adventurer. It was also about the time of his first arrest for pursuing justice by handing out leaflets for the National Association for the Advancement of Colored People.
A diversified business empire consisted of radio stations, cable television systems and national TV programs. Other business interests included investments in Africa.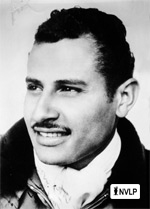 A decorated intelligence officer with the Tuskegee Airmen, the famed all-black unit of the Army Air Forces during World War II, employed in two jobs, Sutton entered Columbia Law School on the G.I. Bill. He reenlisted in the Air Force during the Korean conflict, mistakenly thinking he had failed the bar exam.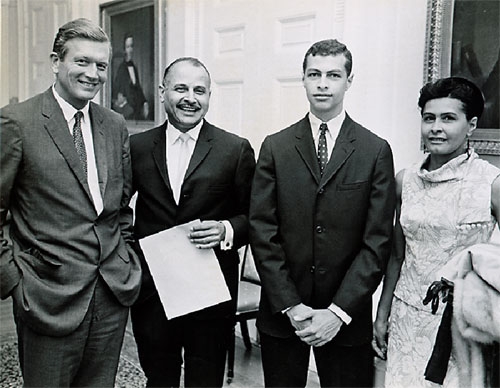 Learned and immaculately groomed, impeccably tailored, habitually sporting rakish hats, he eventually wore a Van Dyke beard. So it comes as no surprise to learn of Sutton's popularity, or that his wife, the former Leatrice O'Farrell, possessed exceptional beauty.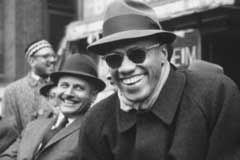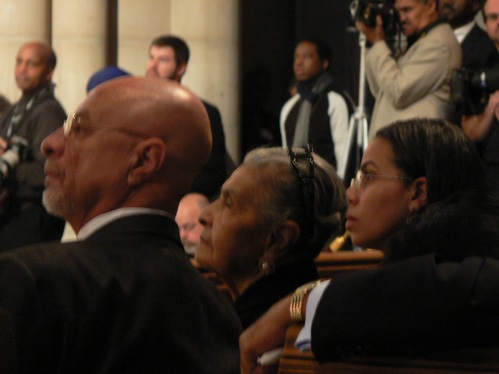 Propelling himself into the civil rights movement, representing more than 200 people arrested in protests, included taking Malcolm X on as a client. Regarded even by many progressive blacks as little more than an outlaw, Sutton's support for the often isolated activist was a courageous act.
Saved from impending disaster, when contrasted with much we have endured, our time ranks as the proverbial 'best of times', filled with unprecedented hope. Yet, as always, life is complicated. Today is also a moment when black models, designers and historians are still decrying the paucity of an African American presence in Fashion. Surely this makes the more than 4,000 fashion shows staged to date by Eunice Johnson's brainchild, the Ebony Fashion Fair, which has raised more than $55 million for various scholarship groups, all the more impressive.
Mrs. John Johnson of Chicago and Palm Springs, born on April 4, 1916 in Selma, Alabama, came from a prestigious family. Her father, Dr. Nathaniel D. Walker, practiced medicine for 50 years, while her mother, Ethel McAlpine Walker, taught at Selma University. This institution was founded by her grandfather, Dr. William H. McAlpine, who had also founded the National Baptist Convention, and was an intimate of Booker T. Washington.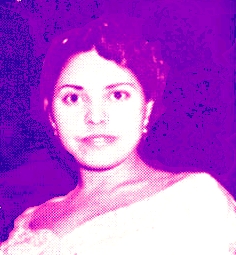 In an era when it was said that two generations of higher education constituted the elite talented tenth among blacks, Eunice Johnson received scrupulous training at Talladega College and Chicago's Loyola University. When they married in 1941, the 'fair skinned' and cultivated Miss Walker was deemed a perfect match for the hard working, ambitious, and much darker John Johnson, who never attended college. Born poor, Mr. Johnson's doting mother, at every turn encouraged her son's drive to succeed. Starting with Negro Digest the Johnson Publishing Co. came to include a book division as well as several monthly journals, the most notable of which were Ebony and Jet magazines.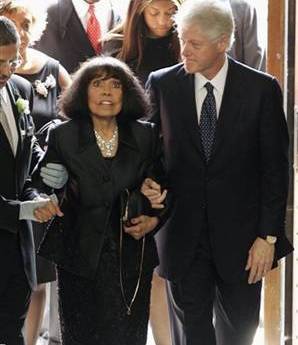 Like her plain-spoken mother-in-law, Eunice Johnson assumed an active role in her husband's operations as a Johnson Publication's officer. What originated as a Johnson company-sponsored charity benefit in 1958, turned into the innovative Ebony Fashion Fair. As the showings got underway, models encountered the longstanding difficulty of finding make-up compatible to their skin color. To meet this need, encouraged by the flourishing example of Chicago's black beauty products magnate George Johnson, (who was unrelated to her husband's family), Eunice Johnson initiated Fashion Fair Cosmetics.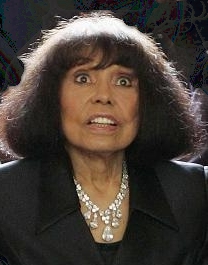 'How', some have long wondered, 'had the idea for the Ebony Fashion Fair come to Mrs. Johnson?' Quite frequently in business the most thriving concerns represent adaptation and perfection of someone else's idea. And in search of the genesis of Ebony's venerable philanthropic endeavor, one needs look no further than the pages of the magazine.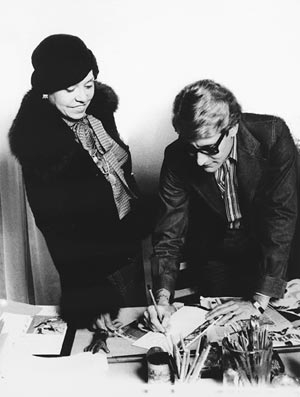 Discouraged from becoming a physician, Texas native Dorothea Towles Church was born on July 26, 1922. Via an eventfully serpentine route, in the 1950's, she became an acclaimed model in Paris. On the runways of Pierre Balmain, Christian Dior and Elsa Schiaparelli, dyeing her hair blond, Miss Towles blazed an improbable trail of black liberation. Over several months, she would begin using her model's discount to buy samples from the designers. Piece by precious piece, she assembled in this way several wardrobes' worth of complete haute couture ensembles of a kind rarely seen by ordinary Americans outside of magazines and movies.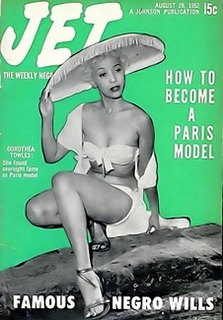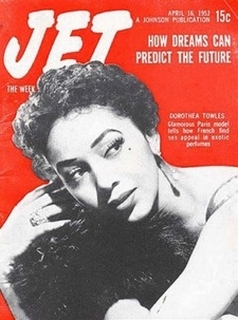 Returning home in 1954, because of excess of luggage, Dorothea Towles had had to slowly sail rather than fly. Almost immediately upon landing she embarked anew on a tour of black colleges and clubs with her collection, staging fashion shows as fund-raisers for more than 200 branches of the elite sorority, Alpha Kappa Alpha.
"Eunice Johnson was a Kappa," said a still impishly captivating Dorothea Towles Church, more amused than annoyed on a mid-summer's night in 2006 from her hospital bed. In a couple of months she died, aware of what was to come and even of its imminence. She had wanted to set the record straight.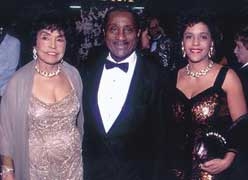 "They covered our shows, which were big-time news in the black community. I feel that my going all over America with my show had a great influence on American black women dressing differently and feeling good about themselves. I saw them dressing more creatively, more internationally. They could say, 'If she can do it, I can do it, too.' Naturally, none of this was missed by Eunice Johnson either," she said, laughing. "Oscar Wilde, said it best, didn't he? She copied me, and I returned the compliment, trying my best to get the fabulous Picassos, Rolls Royces and diamonds that Eunice Johnson had! In the log run we both helped each other, and it's just like Benjamin Franklin said, how it's possible to do much that's good if you don't worry about who gets the credit."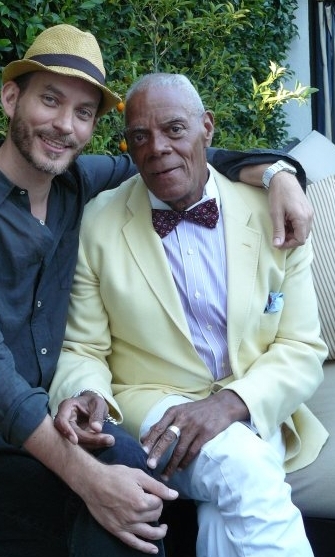 "At almost any big nightclub in New York City, it seems that most people...are striving to show they belong near the top of some theoretical pyramid of incandescence," wrote Alex Williams in the Times about the nether-world Gilbert Stafford presided over for two decades.
Profiling Stafford in the Times in 2004, Andrew Jacobs noted,

"If you have ever spent a soul-crushing hour behind the velvet rope of a hot new club, shivering as you tried to catch the eye of an impervious doorman with a magical clipboard, Gilbert Stafford is probably the man you cursed to eternal damnation as you slinked back into a taxi." This had caused the eternally witty Mr. Stafford to quip in response, "Sometimes I go to bed at night and I can hear people screaming out my name. This is why I drink so much."
"I probably have the only job where the customer is always wrong," he volunteered in the same piece, reminiscing of his stints at Nell's, Trixies and Area. Landing at the newly opened Crobar, nearly 5,000 'desperados' had shown up to indulge in the only spectator sport in which audience participation earns extra points. Unfortunately, inasmuch as the chicly decorated space held only half that number, Gilbert, as Stafford was universally famed had had to, as Jacobs termed it, 'shatter many clubbing dreams.' "In the end, the police had to be summoned to shoo away the shut-outs," he reported, with Gilbert relating how, over the years, he had been shot at three times by irate rejects.
"This job requires the patience of Mother Teresa and the snap cruelty of Judge Judy...I have the strangest kind of celebrity...But sometimes the fabulousness wears thin."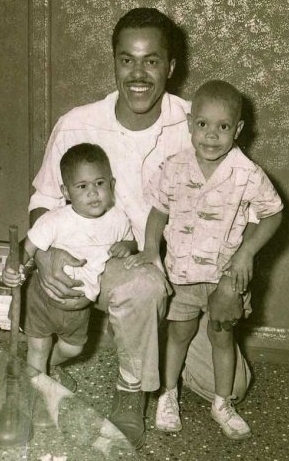 He had come a long, long way from West Baltimore. The first of five children, Gilbert was born in 1952 to a psychiatric nurse and an absent father he characterized as, "a scoundrel...[who] went on his merry way populating the city with kids..." Otherwise Gilbert described his childhood as unremarkable.
"I did not have a tragically black upbringing," he told Jacobs, saying affectionately of Vivian Stafford, who was just18 when he was born, that the two of them essentially grew up together, "We were both drama queens."

Following his move to New York in 1974, Gilbert acted in minor roles on TV soaps and earned commendable notices for performances in off-Broadway productions. "He was superb", recalls George Faison who directed him in a 1978 rendition of Genet's The Blacks. Others remember the "strikingly handsome" Gilbert, "with an irresistibly charming presence", attracting too many boyfriends to count..."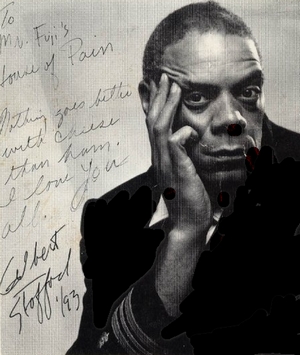 Enhanced by a dashing and unconventional sartorial sense, his allure was still intact when we first met in late springtime, in 2003. Not so many African Americas frequented the party dubbed "Beige" at Bowery Bar then. No one else, apart from me or Mark Gilbertson, routinely bothered to wear a coat and tie to those Tuesday night festivities. But, seated at a table near my booth, which similarly had an excellent view of the spot where the incomparably beautiful Carlos danced, sat Gilbert, joking and drinking with a group of friends and wearing a seersucker suit with a jaunty cravat. He too had a straw boater and white buck shoes, but by far more auspicious an omen of compatibility, we had each worn pale green shirts with pink ties.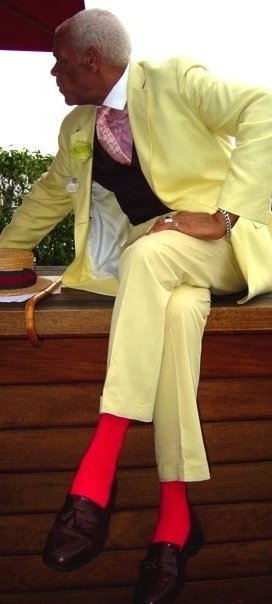 There were many cool drinks and much quick laughter that night, interspersed by the deep but easy conversation that follows instantaneous friendship. There was a happily accepted invitation to accompany Gilbert to Cain, which only thanks to the Times, I knew was the hot-spot du-jour. With my disgusting penchant for young beauties, I marveled at all the stunning people who greeted Gilbert so rapturously, wherever we went. Knowing what men can be like, when he said, as we arrived at the nightclub, "pretend you are my boyfriend," I had a moment's hesitation. But he had followed this instruction with the directive, "and don't pay for anything!"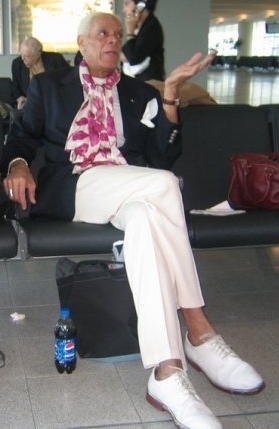 What fun we had had, neither of us paying for anything, and at the end of the evening, at 6 a.m., just like a fantasy boyfriend, he had handed me $20, sending me home in a cab. All told, I only met Gilbert 5 times more, though there were also several occasions when we spoke on the telephone. It never worked out for him to attend a dinner party or a lunch.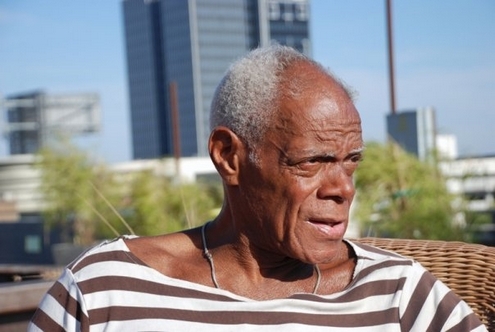 Once, eating outside at a bistro in Chelsea, rhapsodizing to a friend about this extraordinary man I'd met, who had been in a great story in the New York Times a few months earlier, as if by magic, there he was, dinning, all alone , just across from us! That was soon remedied, as we joined him for drinks and stories he said he was writing in his memoirs: of politely requesting that Walter Cronkite go back inside with his drink and requiring a rudely over-eager club entrant to strip naked in the dead of winter as the price of his admission. To cap things off, as Gilbert's guest, we were bidden to come later to his highness's royal domain at Crobar.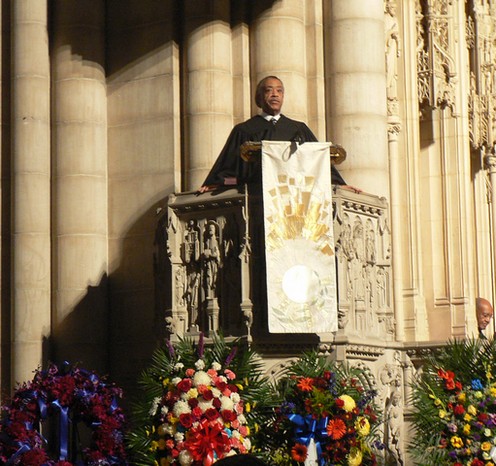 At the conclusion of attempting to assess these picturesque lives and their relative merits, I was prompted to remember the most rousing part of Al Sharpton's fiery eulogy for Percy Sutton. Close to the end, he told of an antagonistic white conservative pundit, perturbed at finding, wherever he goes, no matter their station or attainment, scores of blacks, upset about racism. "I related to the conservative this story," Sharpton said, his voice and inflection rising steadily with each new sentence.
"An A student received an F from his teacher. The class' assignment had been to write a paper describing your pet. 'Teacher, why have you failed me?' the boy wailed, 'I had your older brother,' said," the teacher, 'and your paper is the same as his!' 'Sir, you do not, cannot understand, we had the same dog..."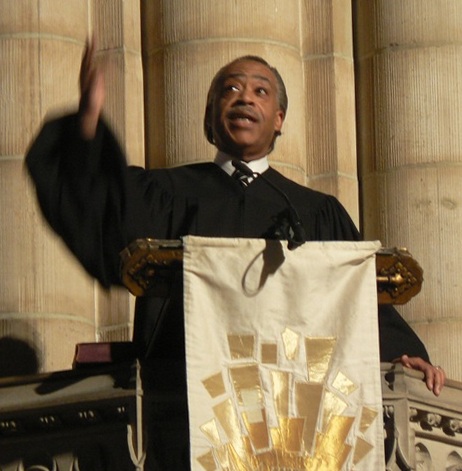 Initially the anecdote mystified me. If the younger brother was such an outstanding student, and the older merely average, then surely their teacher would have had no difficulty distinguishing between two papers written about the same dog. But that is the point, distinctions notwithstanding, many people still fail to find any substantive difference whatever between, say, President Obama, Henry Louis Gates and Willie Horton.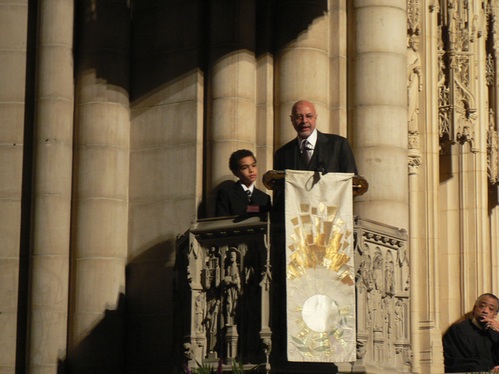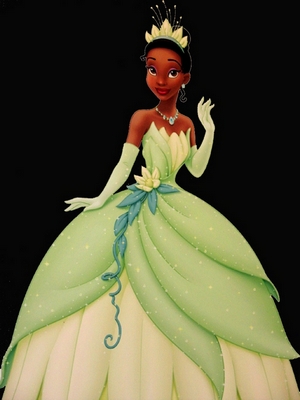 At last, it's 2010 and Disney has come up with a princess that little African American girls can embrace without feeling an acute sense of disaffection. Dorothea Towles Church, Percy Ellis Sutton, Eunice Walker Johnson, and Gilbert Henry Stafford, how hard they each labored, against such formidable odds, to make their mark, to be the best. We can certainly celebrate the good that they did. We can even call them brave, innovative and ingenious. However, so long as so many still attempt to dismiss us collectively, let's not ourselves erect any alienating barriers. Let's reject elitist labels like 'black royalty' and damning slurs alike.